The Board at Archery GB, with support from UK Sport and executive search firm Kinsey Sears, has appointed Ruth Hall as its new Chief Executive.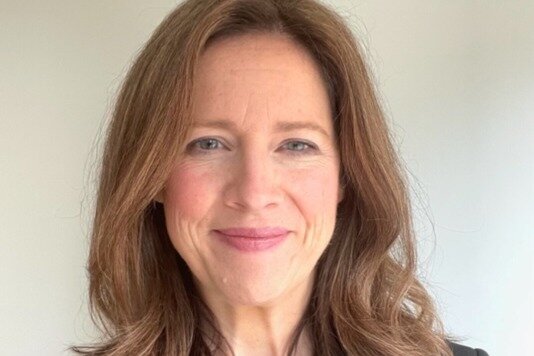 Ruth joins from Sport England's National Outdoor Centre and will take up her role in May. She arrives at Archery GB with 15 years' executive leadership experience, and four years in the sports industry. Ruth brings a strong record of commercial success throughout her career, working in leadership roles within large membership organisations, and has worked with a number of companies at Board level that have looked to modernise as well as develop a commitment to equality, diversity and inclusivity. Ruth also holds Board positions in sport, including Wales' national governing body for paddle sport, Canoe Wales.
Mark Briegal, Chair of Archery GB, said: "The calibre of applicants for the role was outstanding and we are delighted to appoint Ruth. I would like to thank UK Sport for their involvement and support throughout the recruitment process.
"Ruth's experience extends beyond her background in administration, to building successful relationships within complex stakeholder groups, both nationally and internationally, and across multiple sectors including scientific publishing, technology and education. This breadth and depth of experience will positively influence and shape a new period for archery in the UK. I look forward to Ruth bringing her engagement skills and commercial expertise, to ensure that AGB can sustainably provide the best support for our sport, our members and for anyone who wants to take up archery.
"It has been a challenging few years for sport, and at Archery GB we are proud of the commitment and resilience of our team and our members that has brought us through it. I know that Ruth is excited and focused on the challenge of leading the organisation, as we look to delivering our strategy to 2026, including the Paris Olympics and Paralympics, and the opportunities to grow participation and reach new audiences to fulfil our vision of 'Enriching lives through archery'.
Ruth Hall said: "I'm delighted to be joining Archery GB at such an important time for the organisation.
"I'm really looking forward to working with the Senior Leadership Team, to build on the strong foundations throughout the organisation, from the volunteers who run clubs and events up and down the country, through to our world-class practitioners who support the athletes who bring home medals from the World Championships and represent GB at the Olympics and Paralympics.
"With reports of increasing levels of inactivity, we must now prioritise the creation of opportunities for people to have fun and enjoy everything our sport has to offer; I look forward to meeting our archers, members, volunteers, coaches, supporters, valued staff team and the many other stakeholders who care about our sport, and to let them know that their ideas, views and experiences matter and are important. I'm also looking forward to seeing the new high performance archery centre rise from the ground at Lilleshall. I'm thrilled to be given the opportunity to lead Archery GB and will be working hard to take the organisation forward."