Archery GB's Yearbook 2019-2020 showcases the latest organisational developments over the past year, and the ongoing efforts to achieve our strategic objectives.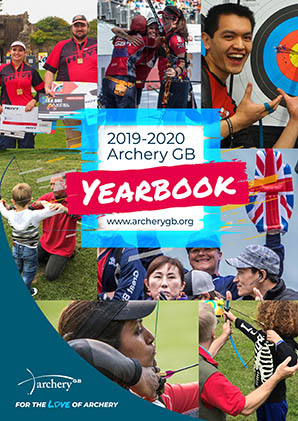 This is our third Yearbook, which aims to give members an insight into our work and an update on the progress we're making in delivering our strategic plan.
Archery GB's CEO Neil Armitage commented: "Under our current circumstances this year and the impact of the global pandemic, my gratitude to everyone is difficult to express.
"The huge amount of work which has gone on behind the scenes has been extensive, detailed and still continues today in reaction to various government announcements. The contributions from all our stakeholders have been invaluable in plotting a course through this turbulent landscape. In doing this we have to maintain a keen focus on our governance principles, where our responsibilities around the requirements of such legislation like GDPR, safeguarding, antidoping, health and safety, and regulatory corporate governance, are legal requirements and necessary for the sport.
"Over the last year we have aimed to ensure that you, our members, remain engaged in the sport and are able to participate in an enjoyable and safe environment. We have seen our renewal rates grow to the current level, so we are retaining more members than ever - at a retention rate of 70% we now compare favourably to other sports.
"We cannot become complacent and we will continue to drive the retention rate higher by critically analysing our offer to participants and acknowledging that as members' needs change, we must continue to anticipate and react to those changes.
"We must acknowledge the changes taking place in society and we are supporting a range of initiatives to make archery accessible to everyone. In embracing these changes, we will be able to showcase our sport to a wider audience, and deliver a sport in a format which suits them, in a place with which they are familiar and comfortable.
"Once again, thanks to you all for your continued support."