The National Tour 2019 has reached its last stage before the finals at Caldicot Castle, Monmouthshire on 28-29 September. It was the last chance for entrants to make their mark. And they did. In style.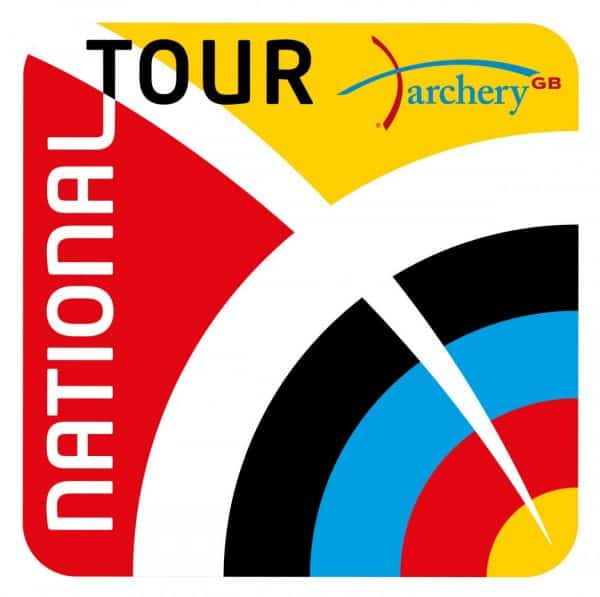 Stage seven, hosted by the Old Basing Archers' Siege Shoot in Hampshire, produced stunning performances by some of our most promising athletes.
Day one
Compounder Matthew Wong qualified in top spot and saw off Martin Saych 144-126, Jason Sargeant 145-140, Lewis Haslam 144-142 and Marcus Yeomans 146-143 to book his place in the gold medal match. There he faced Christopher White who defeated Andre Labuschagne 143-132, Stuart Taylor in a shoot-off, Luke Ralls 143-142 and Simon Scott 144-138.
The final could not have been more evenly balanced. Both athletes scored 144, forcing a shoot-off. Christopher scored nine but Matthew hit the X to take the gold. Simon beat Marcus by a single point to earn the bronze.
It was a similar story in the women's competition. Ella Gibson topped the rankings then beat Chace Chappell 144-134, Sarah Moon 140-138 and Jenny Bryan 139-135. She faced Layla Annison in the gold medal match. Layla swept past Ruth Nightingale 141-135, Holly Clifford 144-138 and Bayley Sargeant 141-131 but could not hold off Ella who won 141-138. The bronze medal went to Jenny who beat Bayley 141-137.
Day two
The spotlight was firmly on our recurve archers - and there was drama all the way.
The women's final pitted top seed against second. Naomi Folkard qualified in top spot then saw off Denise Ellis 6-0, Freya Palmer 6-0, Eleanor Piper in a shoot-off and Yulia Larkins 6-2. That meant she faced Bryony Pitman who had defeated Karen Lott 6-0, Louisa Piper 6-0 and Nicole Burdett 6-0. The international teammates, who earned Great Britain Olympic quota places, went head to head and, fittingly, it ended in a draw. That forced a shoot-off. Naomi scored a nine but Bryony hit the X to take gold. Yulia beat Nicole 6-2 to win bronze.
A shoot-off also decided the men's title. Tom Barber swept past James Jackson 6-2, Thomas Nairn 6-2, Alex Wise 7-3 and top seed Keith Harding 7-1 to earn his shot at gold. He faced Stevie Kent who beat Rupert Barlow 6-0, Robert Caldeira-Hankey and Jakob Barrett-Rees in shoot-offs, James Woodgate 7-1 and Antony Wood 6-2. And the final ended in a tie. Stevie shot a three but Tom claimed gold with a nine. Keith beat Antony to bronze, winning 7-1
You can find all the results here.
The National Tour is supported by:
Gold Sponsors
Silver Sponsors