For UK Coaching Week, Mehfuja Umarji, from South Leeds Archers, tells us how she began her coaching journey so she could share her passion for archery with others.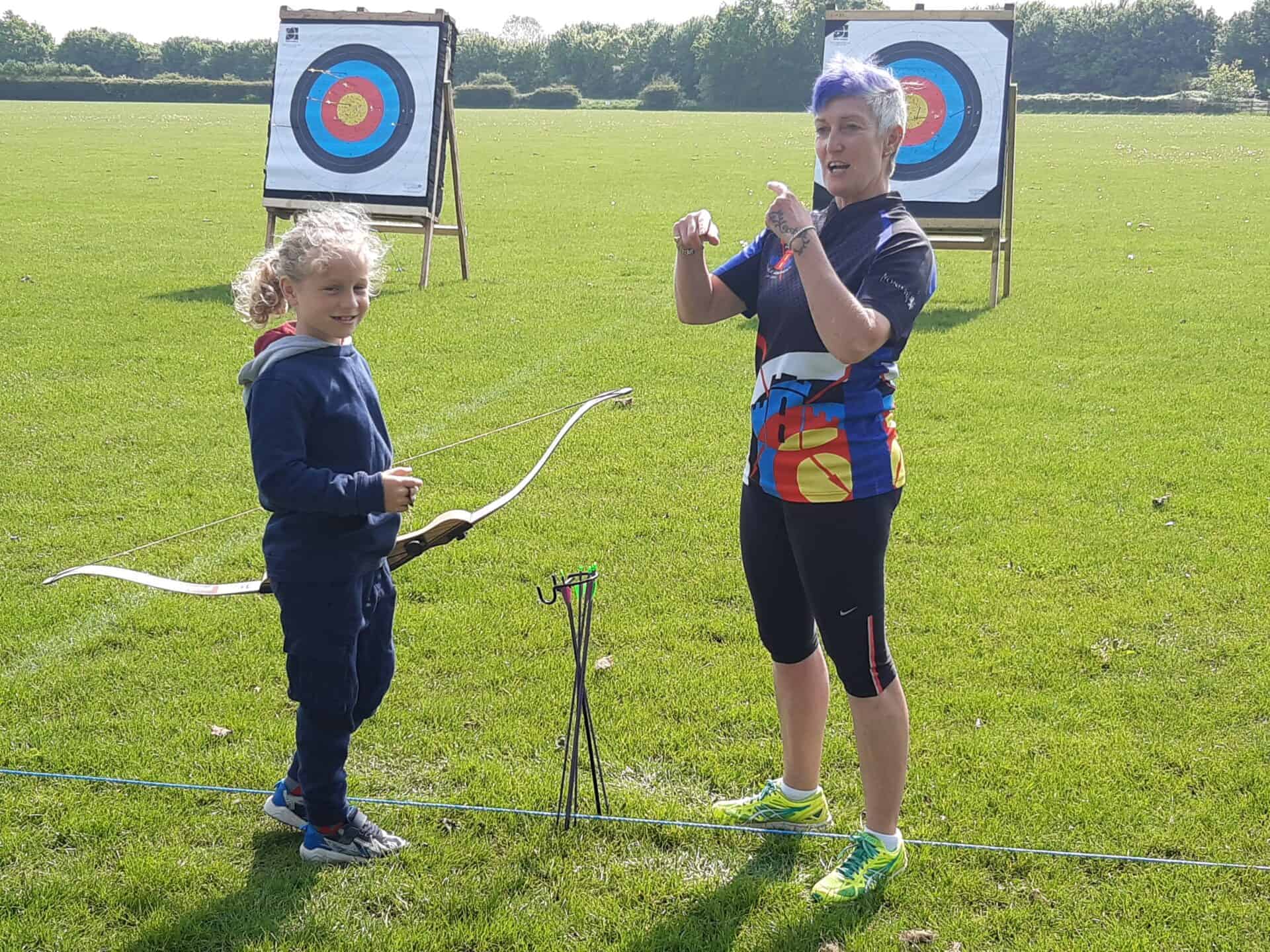 Mehfuja was inspired by seeing archery in films and after discovering a range close to where they live she booked herself and her husband onto a beginners' course.
She said: "We came home buzzing with excitement after the first session. We completed the course knowing it was something we both wanted to continue with and decided to become members."
Mehfuja and her husband became members in September 2021 before qualifying as Level 1 Session Coaches in March 2022.
She said:"I realised that archery is a sport that anyone can partake in, young and old, something that can be enjoyed by all members of a family. Also, it's an individual sport and not as exerting as other sports. I loved the fact that I, as a Muslim woman, didn't have to compromise my modest attire to do archery. I wanted to share this new found passion of mine with friends and family and wanted to become a coach so that I could teach archery to others.
"Coaching for the first time was a little daunting initially, but I soon felt confident with the training I'd had and after a while, the nerves had passed."
'Go for it!'
She now offers classes to everyone over the age of 10 years and also runs women only classes.
"The best thing about being a coach is meeting lots of new people most of whom start to share the same passion for the sport. It's great seeing them progress whilst having fun with the games that we play.
"Coaching is quite a big commitment and a sacrifice of my time. Most of the sessions are held on a weekend and can lasts up to 4 hours each. There's also all the planning, booking and pre-course briefing to take care of. Sometimes it's difficult to Â"switch off" from the coaching.
"My proudest moment as a coach is when the participants think the session ended too soon and can't wait for the next session. It tells me that they've enjoyed themselves."
Looking to the future she said her and her husband take on feedback from participants and each other and use it to make changes to their next session and continue to improve.
What would  Mehfuja say to someone thinking about becoming an archery coach?
"If a friend wanted to become a coach, I would say 'go for it!' There's lots of support from Archery GB and other archers."
---
To begin your archery coaching journey find out about how to become an Archery GB Session Coach (Level One).
Mehfuja is sharing her story for UK Coaching Week (6-12 June) - the annual national awareness campaign which encourages athletes, coaches and the public to celebrate great coaching.