Although the Winter 20/21 season is looking very different, Archery GB is delighted to offer alternatives, both indoor and outdoor.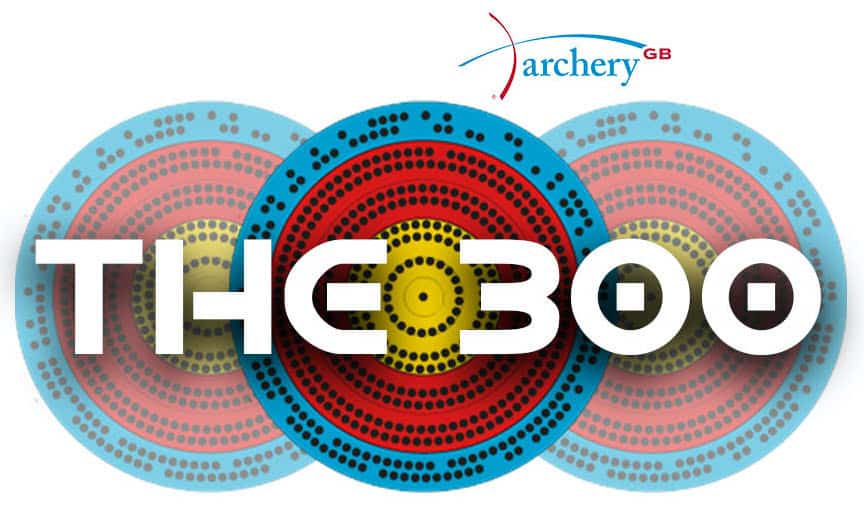 National Winter Outdoor Postal League
This event is open to all clubs and is free to take part in. The round that will be shot is a variation on the onTarget round. The club will shoot a round once a month in December 2020 through to March 2021.
Clubs will shoot as a team, once per month, with the monthly results will form a national league. The round is only 36 arrows per archer, and shot in six ends of six arrows, four minutes per end. A team consists of up to six archers, with a minimum of one female, one unsighted, and a maximum of two compounds per team.
Compound archers shoot at a distance of 50m on any 80cm or target face. Recurve, Barebow & Longbow archers shoot at a distance of 50m on a 122cm face. Youth Archers under 16 - Shooting at 30m on the appropriate target face to style (80cm for compound and 122cm for recurve, barebow and longbow).
A club is welcome to enter more than one team. The team can be different people each month and people can change between teams. Archers can only represent one club across the event, however. After December, January and February, the best two scores from each club will be taken and will be put into a mini division for March, the last month of the competition. This will form several mini-leagues to give divisional winners. Awards will be given to the divisional club winners, and also to the individuals with the highest scores.
To submit scores, the rounds must be shot between the first and last day of the calendar month. There must be a minimum of three people shooting at any time, but the club team does not have to shoot together at the same time. You are allowed three practice ends before scoring starts.
The official results form needs to be submitted by a member of the club to Archery GB no later than the seventh of each following month (eg, December results are due no later than 7 January 2021).
Results must be sent to jon.nott@archerygb.org and the results and standings will be published on the Archery GB website.
January Challenge
The January Challenge is shot as a Portsmouth round, using either a full or  3-spot Portsmouth face. In this challenge, 10s are counted as golds. This Challenge is open to all Archery GB members, shooting Barebow, Compound, Longbow or Recurve.
Archers will be split into bow type and gender within each of these categories;
1 year in archery or fewer
25 years in archery or more
Under 25 years in archery
All scores submitted must be shot during January and entered into the system no later than the 5 February 2021. Scoresheets will not be asked for, scores will be taken on good faith. Archery GB wil, however, ask for scoresheets if a score is questioned. All winners will also be expected to show their scoresheet prior to the final result publication.
All entries will be taken through an online platform with links available on the website, please be aware it could take up to 48 hours to receive QR code and scoresheet. If you are entering more than 6 people, please send the spreadsheet (below) and additional questions to january.challenge@archerygb.org. Please note the spreadsheet can only be accepted if all required fields are filled in.
You will need to enter your scores through the Ianseo app, along with submitting your entry here.
The 300
The 300 virtual competition is designed to be shot both indoors and outdoors, to allow as much participation as possible. Much like the 360 Challenge from the Summer, there are age and discipline categories. This virtual competition is the perfect opportunity to mix social media and competition for all levels of archers around the UK.
The 300 is a 30 arrow round, shot at 18m in ends of three. Archers can use any 40cm face, whether that's a full 10-zone 40cm face, vertical three-spot or Vegas face. The 4cm diameter 10-ring is for Compound, Recurve, Barebow and Longbows, the 2 cm diameter innermost ring is to be a 10 but scored as an X. In final score, you will count 10s and Xs as 10s, but you must also record the number of Xs. You must score your round on a new, clean target face.
In order to participate in the event, you must submit either a video of your target (in a time-lapse format) or 10 pictures, one of each end shot, if you can, a video of you shooting your round as well. You must shoot the whole 300 round in one session.
Your 300 round can be shot at any Archery GB club or a private range or shop with insurance, you must be an Archery GB member to participate.
Please send all to Sophie Meering either via email (sophie.meering@archerygb.org) or Whatsapp (07887932317). Please record in landscape. You will need to include the following information when submitting your video/pictures:
Your name
The club you shot at
Your score
The date you shot (so we can relate back to the scoring app)
The time-lapse video/10 pictures
You enter by submitting this form; Sign Up Form
Please be aware that you will need to register a minimum of 48 hours prior to gaining access to the Ianseo Scoring App score sheet. If you wish to shoot between 23-27 December, you will need to register no later than 17 December.
You will need to download the Ianseo Scoring app. Search the Google Play Store, or the Apple App Store you will need to look for 'Ianseo Scorekeeper'
iOS Link:
https://itunes.apple.com/app/ianseo-scorekeeper-lite/id912947613
Android Link:
https://play.google.com/store/apps/details?id=net.ianseo.scorekeeperlite
This will then send the scores directly to us and we can collate all results. If you do only have one phone/tablet, please print off a scoring sheet and write the score down then input the scores to the Ianseo Scoring app after you have filmed and shot your round, sending proof of both the scoring sheet and video.
Please see the document below for details of how to use the app.
Winter Field League
Field archery has proved that it can be run in a format that is compatible with COVID-19 restrictions and this year, field clubs have seen increased interest from archers wanting to try the discipline. The intention of the league is to encourage growth in field archery. Events will take 2-3 hours, shooting 12 targets - a mixture of target faces and 3D animals.
Clubs holding field events will be working together to ensure that the round difficulty is similar across venues, but this of course cannot be guaranteed.  Clubs may also run their own league system for members and regular visitors, as well as participating in the national league.
A round will consist of 12 targets: 6 x WA roundel targets, 6 x 3D targets

WA roundel targets - 2x80cm, 2x60cm, 1x40cm, 1x20cm
3D targets maybe replaced with 2D animal targets which should be laid out and scored as is if they were 3D

3 arrows will be shot at all targets (36 arrows in total)
Scoring will be appropriate to the target type being shot:

6/5/4/3/2/1 for WA, 11/10/8/5 for 3D (or 2D replacements)

Events will be priced by the host clubs at around £5 per archer
Archers should inform the club when they enter that their score should be put forward for the National League
The National League will bring together scores for archers that compete at multiple venues throughout the winter
Archers must be a member of AGB to be registered in the National League
Archers must complete three events, across any two of the participating venues
The top three scores across two or more venues will determine league position (Note that this requirement is subject to change should Covid disrupt too many events)
Archer's equipment and shooting aids should conform to AGB field rules

Bow styles: Compound, Compound Limited, Compound Barebow, Recurve, Barebow, Traditional, Instinctive, AFB, Longbow

Classes: Gents & Ladies:  Senior, U18, U15, U12 on the correct peg for their class
The National League table will be regularly updated and published via the AGB website
Any club wishing to participate, please contact jon.nott@archerygb.org for more details.