The World Archery Para Championships will take place in Dubai on 19-27 February 2022.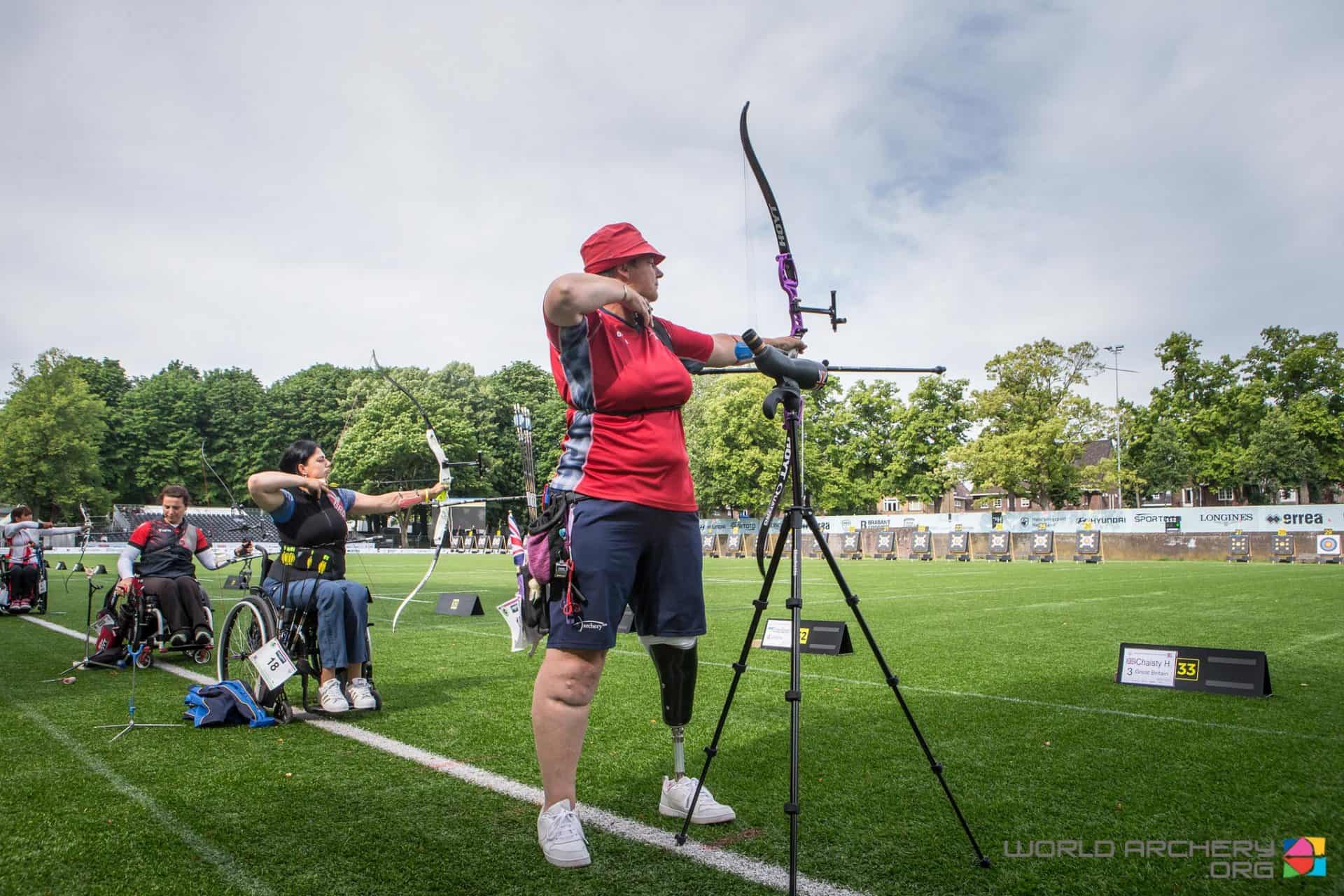 The 2022 World Archery Para Championships will take place in Dubai on 19-27 February 2022.
In keeping with the selection document, the following athletes have been selected:
Compound Women Open 
Jess Stretton
Jodie Grinham
Phoebe Paterson-Pine
Compound Men Open
Jamie Harris
Nathan Macqueen
W1 Women 
Victoria Kingstone
Victoria Rumary
W1 Men
Martin Saych
Recurve Women Open 
Hazel Chaisty
Recurve Men Open 
Cameron Radigan
Dave Phillips
Tom Duggan, Archery GB's Performance Director commented, "A World Championships at this time of year for us presents some different challenges in terms of how we prepare, given it comes in the middle of winter. Nevertheless, the athletes and staff are looking forward to that challenge as we look to build upon the Tokyo cycle and our preparations for Paris."
British Blind Sport Archery Section is sending the following VI 1 archers to compete in the World Championships in Dubai, who will be accompanied by their spotters:
Clive Jones, VI 1  - Graham Rees Evans, Spotter and Team Manager
Roger Rees Evans, VI 1  - Ian Rees Evans, Spotter
Stuart Rodgers, VI 1  - Rick Smith, Spotter
Carol Davies, BBS-AS Secretary, said: "Owing to a lack of entries, World Archery had to combine the VI 1 and VI 2/3 categories, which meant that VI 2/3 had to shoot in blindfolds. Sadly our three VI 2/3 archers withdrew from the competition because they did not have enough time to practise; it's not something that can be done overnight.  The competition will not be the same without them: Steve Prowse, Nick Thomas and Phil Tranter will be greatly missed.
"However, we must give all our support and very best wishes to the archers competing in Dubai."
To follow the results during the event, see here.