The new national ranking system for senior Recurve and Compound archers has been adopted by Archery GB. The system was trialled during 2018 with the aim of increasing the competitiveness of archers by focusing on results.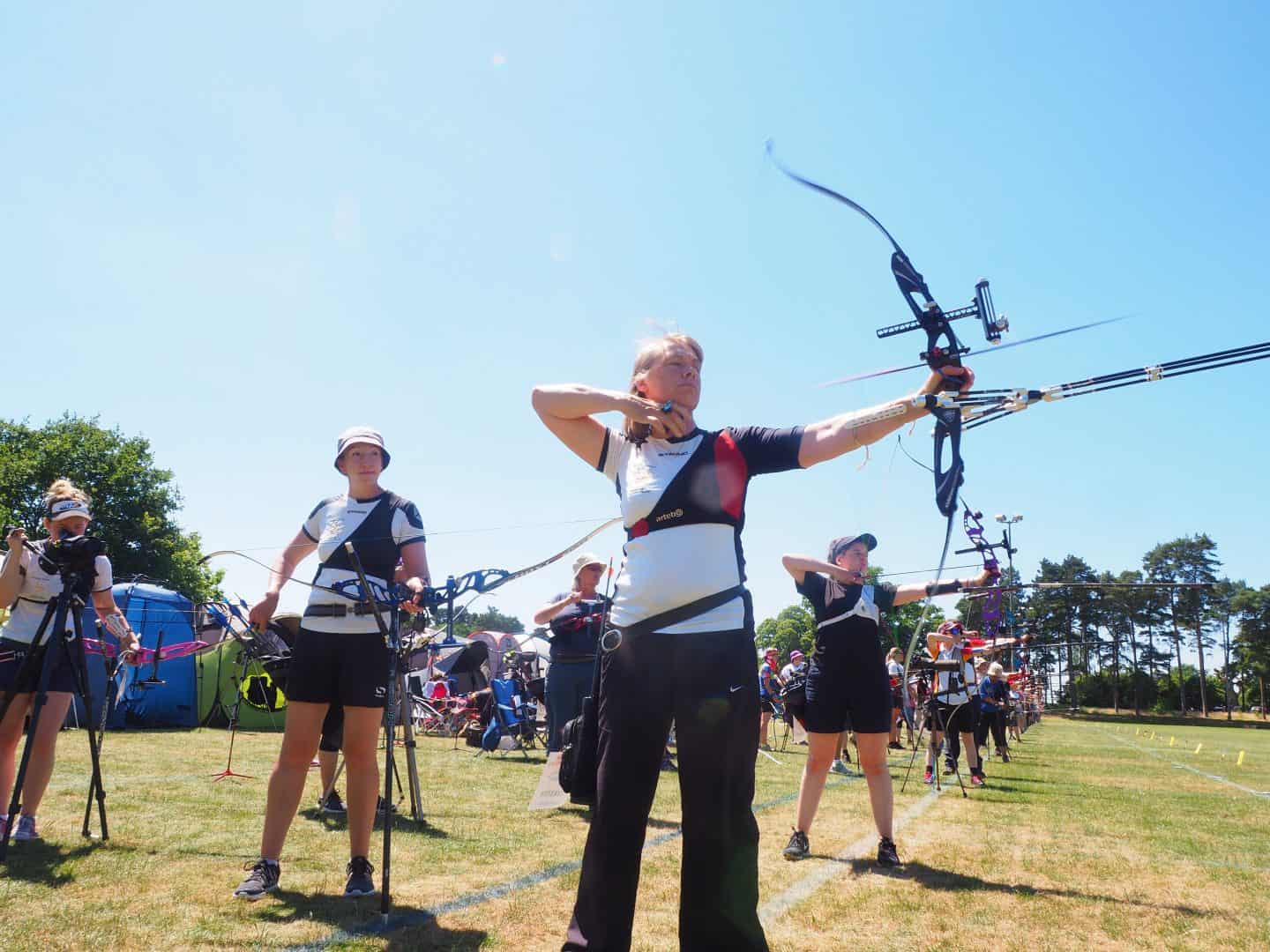 It allows archers to follow their progress in real time, informing them of where they sit in the national picture and giving a clear line of sight to becoming a part of the National Squads. The ranking system is current and rolling (ranking points last 12 months from the time they are gained). An archer's best five events are used to calculate their ranking and rankings will be updated and uploaded to the Archery GB website fortnightly, starting mid-April 2019. Only one result is required to qualify for the National Rankings.
Changes for 2019
To offer increased fairness across all competitions, no closed competitions will be included in the rankings this year. The definition of a 'closed event' is one that restricts any archer being able to enter for any reason other than level of performance.
New Tier 2+ events have been introduced, which are events that take place either the day before or the day after a Tier 1 event, at the same venue. They will consist of 12 dozen rounds either Double 70m/50m or 1440 rounds. Tier 2+ events will receive double Tier 3 event points. The addition of Tier 2+ gives more events a higher profile and will allow an improved spread of events throughout the UK. More points will be available at the high-profile events where many of the UK's top archers are in attendance, for example the WA1440 at the British Championships.
We have been working hard to try and address geographical challenges where possible. We are delighted that we have added Belfast as stage six of the National Tour. However, we continue to encourage clubs, County Associations and Regions to consider putting on Tier 1 events to help alleviate the gaps in the competition landscape. Clubs, County Associations and Regions will need experience of hosting such events, and we are happy to support those Tournament Organisers (TOs) to work towards this. Please contact jon.nott@archerygb.org for further information.
For further information or for any queries regarding rankings, please email rankings@archerygb.org
Longbow and Barebow Rankings
Following the success of the longbow and barebow rankings last year, sponsored by the Longbow Shop, we are delighted to be continuing our partnership with Barry Du-Crow, Paul Gregory and Nick Hayball of Ranking Solutions.
To obtain a National Ranking, longbow and barebow archers need to have competed at the following events:
2 x Record Status WA 1440 rounds
2 x 70m Rounds
1 x Record Status York/Hereford round
All scores must have been shot at UK or World Record Status tournaments between 1 March 2019 and 1 October 2019. To find out more about the Longbow and Barebow rankings please click here.
Junior Rankings
For Juniors the process will remain unchanged for 2019.
For further information or if you have any queries regarding National Rankings then please email rankings@archerygb.org