It was another action-packed day for British para archery in Dubai, with great victories won in the Individual Eliminations stage of the tournament.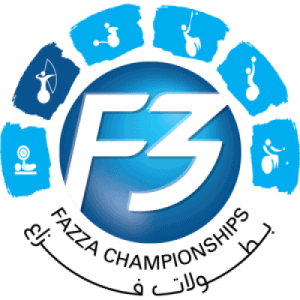 Dubai's annual para event was attended by ten of our British archers, and the bar was set high from the start.
GBR's David Phillips shot a strong round against the Ukranian Andrii Usach in the 1/16 Recurve Men's Open, with an outcome of 6 - 0. Later, in the 1/8 Recurve Men's Open, David just lost out to the USA's Kevin Mather, 6 - 4.
In the women's recurve event, there were two great wins for Britain. Hazel Chaisty beat Italy's Annalisa Rosada 6 - 0 in the 1/8 Recurve Women's Open, while teammate Tania Nadarajah shot to victory with a 6 - 4 win over Turkey's Zehra Ozbey Torun in the same round.
The afternoon quarter final heats saw success for Hazel Chaisty once again in the 1/4 Recurve Women's Open - Hazel beat Japan's Chika Shigesada 6 - 2, though fellow Brit Tania Nadarajah lost out to Turkey's Merve Nur Eroglu, 6 - 2.
For the 1/16 Compound Men's Open, GBR's Nathan MacQueen faced down Kazakhstan's Vyacheslav Guzey, with a clear win of 142 - 131. Meanwhile, Jamie Harris just lost out to Japan's Leon Miyamoto, 134 - 131.
Nathan MacQueen also won the battle against Turkey's Murat Turan, with a 145 - 143 result in the 1/8 Compound Men's Open round. For the equivalent women's competition, GBR's Phoebe Pine beat Iraq's Sarah Al-Hameed 140 - 131.
In the Men's W1 Open (Rec/Comp), GBR's Martin Saych just lost out to Turkey's Naci Yenier with a 132 - 130 result.
It was a tough 1/4 Compound Men's Open shoot-out for GBR's Nathan MacQueen and Ukraine's Serhiy Atamanenko. The scores were tied at 141, but the Ukranian just clinched it with a T. X, X over Nathan's T. X, 9.
Meanwhile, it was another close call in the 1/4 Compound Women's Open final. GBR's Jessica Stretton was beaten by Turkey's Oznur Cure by 141 - 138, and in the same round Phoebe Pine shot against Italy's Maria Andrea Virgilio, losing out in a 135 - 134 result.
The Women's W1 Open (Rec/Comp) quarter final saw a shoot-off between Brits Victoria Kingstone and Victoria Rumary. The winner was Victoria Rumary with a score of 131 - 107.
The drama and suspense of the heats eased off with a series of late afternoon team matches as part of the tournament's Friendship Event.
Click here for full details of the day's action, and check back tomorrow for the results of the team matches.