Today at the Antalya Hyundai World Archery Cup 2022, the recurve mixed team have earned themselves a chance to fight for the gold, and Bryony Pitman will shoot on the finals field for the mixed, women's team, and individually.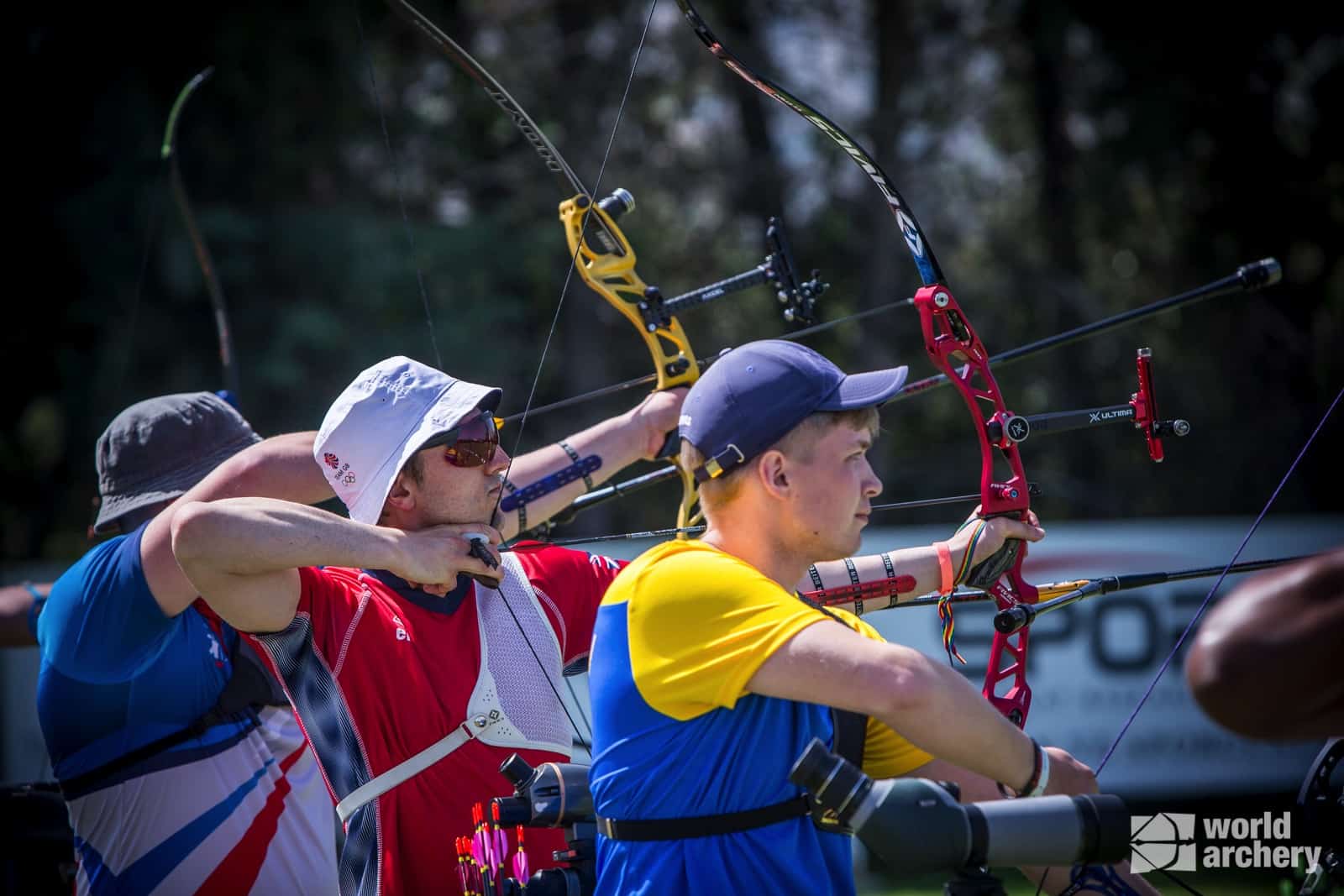 Recurve Mixed Team
The GB recurve mixed team, made up of Bryony Pitman and Alex Wise, had their first match against Switzerland in the 1/12 round. They opened strong with a 38, and continued their straight set wins to take the match 6-0.
Next in the 1/8 round, they faced the team from Turkey, including Ezgi Basaran and Mete Gazoz, the 2020 Tokyo Olympic Champion. Pitman and Wise dominated this match too, taking yet another win 6-0. In the 1/4 match, GB came up against 3rd ranked Germany. They took the first set, and then Germany responded by taking the next two points. Both teams tied on the third end, and it was GB who took the final set points with 37 to Germany's 36, winning 5-3.
Finally for today was the semi-finals, and GB shot against the team from USA. They went off to a flying start with a 36 and a 37 to take the first four points, and then USA took the next end with a 37 to GB's 35. With a 35 last end from USA, the match went to a shoot off. GB shot 18 to their opponents' 17 to take the win, sending them to the gold medal match on Sunday where they will face the team from India.
"Today was a rollercoaster. This morning we had some awesome matches and knocked out some good teams. After the shoot off against the USA, I was probably more relieved to have won than anything else,"  Bryony Pitman said.
"Super pleased with today's results. Gold medal match with my first crack at the mixed team isn't too bad! Can't wait to be out there on Sunday fighting for the gold!" Alex Wise added.
Compound Mixed Team
Adam Carpenter and Ella Gibson are GB's compound mixed team out here in Antalya, and they went into today's matches ranked in 3rd position. After their 1/12 round bye, they faced the team from USA in the 1/8. Both teams were tying on 117 each going into the final end, but GB threw down a perfect 40 end to take the match by one point, 157-156.
In the quarter finals, GB faced the team from India who took an early lead with 79 points to our 77. After three ends, India were leading by two points with 118-116. But GB put in a clean 40 to level out the playing field in the last end, 156 apiece, giving them a shot at a shoot off. Unfortunately, two 9s from GB were not enough to beat X, 9 from India. Overall, the GB compound mixed team have finished in 5th place.
Recurve Men
The recurves started their primary individual head-to-heads this afternoon, following the morning's mixed team rounds.
In the 1/32 round, Tom Hall managed to take his match 6-5 to a shoot off. Both archers shot a 9, but another shoot off was needed as they could not determine a winner from the first arrows. Hall shot a 10+ the second time around to his opponent's 10 to take the match.
Teammate Alex Wise also won his match 7-3 to the Dutch archer Jonah Wilthagen.
Next up in the 1/16 round, Hall won 6-4 over Ukrainian Artem Ovchynikov. Unfortunately, Wise lost 6-2 to the 6th ranked Italian archer.
The 1/8 round was where Hall met his match, 5th ranked Australian Ryan Tyack. Tom took the first two set points, the Australian the next two, and the third end they tied. Tyack won the final two ends to win the match 7-3.
Recurve Women
In the recurve women's 1/32 round, Yulia Larkins lost her match 6-2 to the 9th ranked German, as did Penny Healey to India's Komalika Bari. Jaspreet Sagoo lost her match 7-1 to Karen Hervat of Italy. Bryony Pitman was the lone GB recurve woman to make it through the first round with a 7-3 win over Farida Tukebayeva of Kazakhstan.
Pitman's next match in the 1/16 round was against Ukrainian Veronika Marchenko. The women took the match to a shoot off, where Pitman put down a 10 to Marchenko's 9 for the win. In the 1/8 round, Pitman dominated Polish archer Natalia Lesniak 6-0 to send her to the final eight. Finally, Pitman faced Rezza Octavia from Indonesia who ranked in 15th place after qualification. Pitman took end one, and then the women tied the next two ends to take it to 4-2. With a 28 to finish, Pitman won the last set points taking it 6-2, sending her to the semi-finals.
"The individual matches weren't easy, and my shots didn't flow quite as nicely as they had been. So I had a few dodgy sets, but did enough to get through each round. It's still sinking in that I'll be competing for three medals on Sunday, but hopefully my experience out there can just make me stronger and more confident! I'm really excited, and I'm just going to enjoy every minute," Pitman told us.
Pitman will be representing Great Britain on the live stage here in Antalya on Sunday for all three categories.