Qualification day at the World Youth Championships.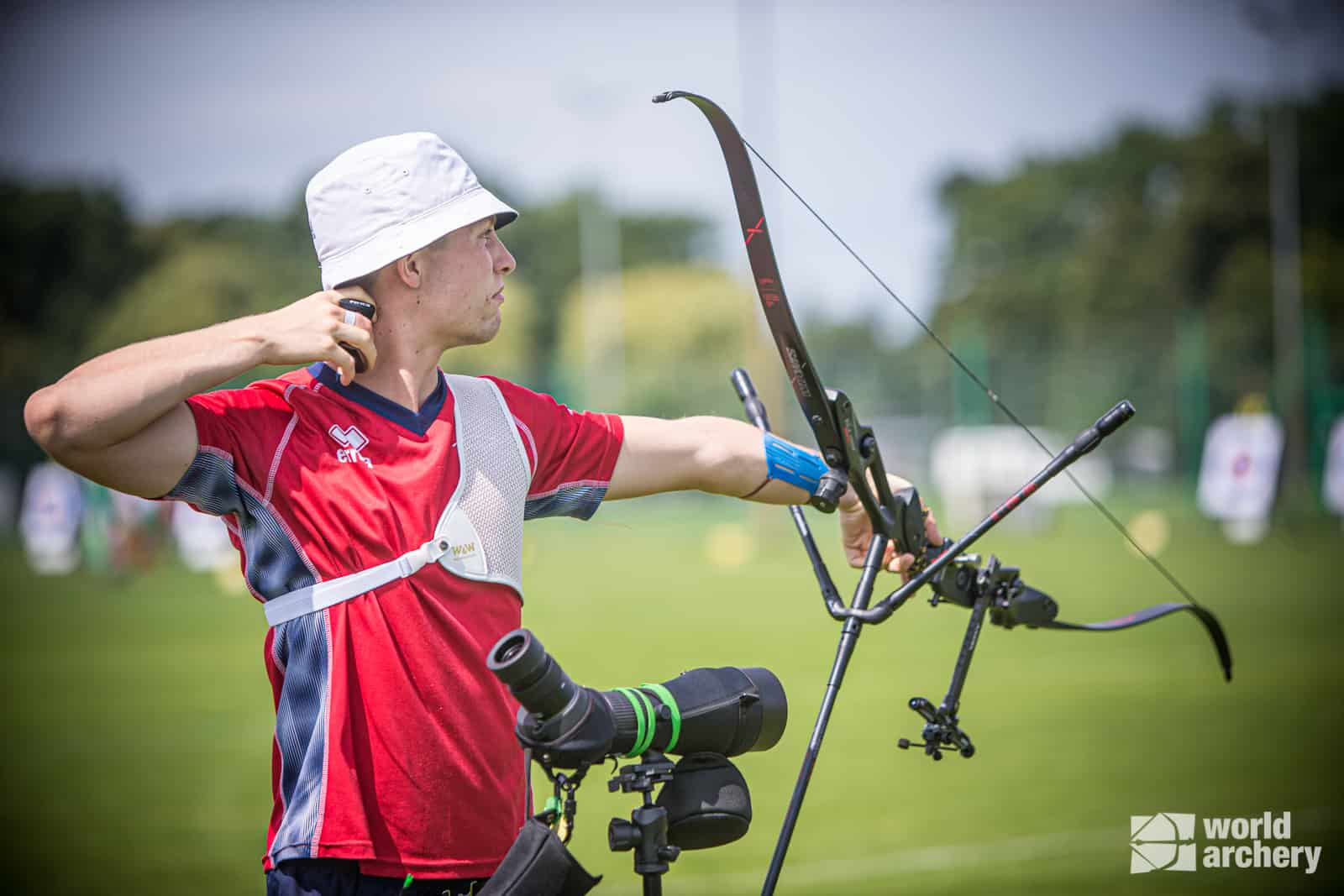 In the qualification round, James Woodgate broke the UK record for the recurve junior men with 678, having just come back from his first Olympic Games.
'It feels like I've taken my shot at redemption after not quite having the Games I'd hoped for. It was a little bit of a surprise, but I feel it sets me up well for the head to heads to come,' Woodgate said.
This impressive score also earned him the top spot in his category with a comfortable five points between him and the archer in second place. James will have a bye in the 1/48 round of the head to head matches.
'I felt a lot more nervous in the first half which seemed to help. The energy was there and I performed,' Woodgate added.
Fellow recurve junior, Austin Whitmarsh, is through his first match with 6-0 points. And Jacob Reid was unfortunately beaten 6-4. For their team round, the junior men have ranked in 5th position.
In the recurve junior women category, Louisa Piper is in 32nd, Nicole Burdett is in 43rd, and Megan Costall is in 61st. Their team ranking is 10th, and the recurve junior mixed team is in 8th position
For the compound cadet men, Thomas Lane is in 23rd place, and for the cadet women Hallie Boulton is in 12th with Chloe A'Bear just behind her in 13th both with the same score of 673. Their mixed team is ranked in 10th place.
For the second session of qualifications, Adam Carpenter finished in 9th place with 697 for the compound junior men, Matthew Wong is in 34th, and Lewis Haslam is in 64th.
For the women, Layla Annison came in 16th with 671, Grace Chappell is in 27th, and Jenny Bryan is in 32nd. Their mixed team score puts them in 6th. The compound junior men are ranked in 9th as a team, and the junior women are in 7th.
For the recurve cadets, Riley Spencer-Nice is in 25th, and for the women Imogen Newby is in 8th and Penny Healey is in 24th. The recurve cadet mixed team is in 7th position.
Find the full results here.