At the second day of the 2023 National Tour Final, the recurve archers take to the stage.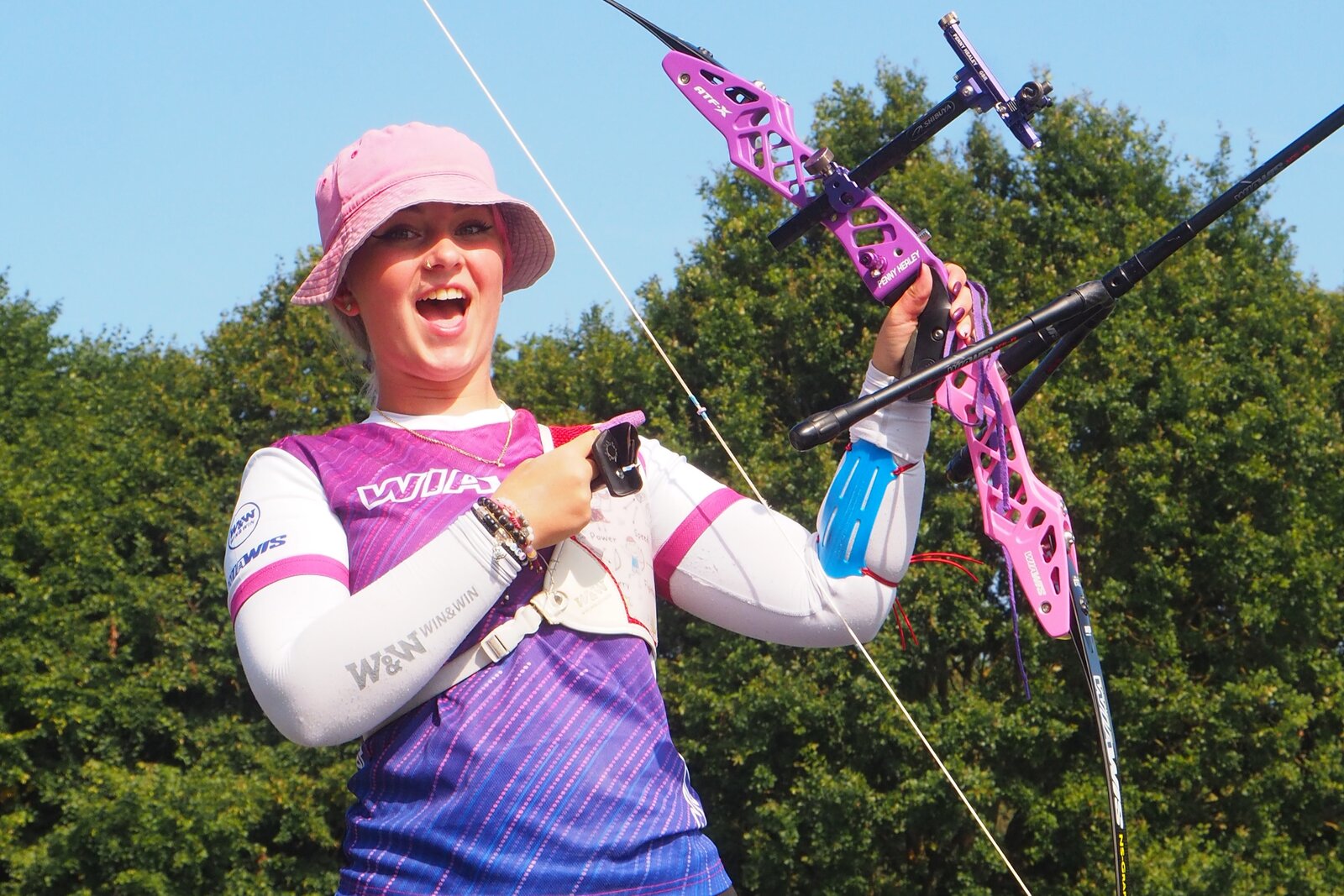 The second and final day of the 2023 National Tour Final weekend saw two recurrent winners take the top spot on the podium again.
World number one Penny Healey became the recurve women's champion, making this her third consecutive win, a new record for her division.
In the quarter finals against 8th ranked Malgorzata Sobieraj, Penny won with a straight 6-0 victory. She met debut finalist Megan Havers in the semi-finals, which she also won with an almost perfect 7-1 match. The fight for the gold saw Penny met last year's bronze medallist, Sarah Bettles. Penny had another 6-0 success which saw her earn her latest medal of 2023.
The Finals this weekend served as the perfect practice for her before she's due to head off to the World Cup Finals next week for the first time.
Penny said: "This win means a lot. I've been struggling a bit for the past few months with my shot routine and stuff, and to finally have it come together on the finals field is amazing and it gives me great confidence for the World Cup Final next week."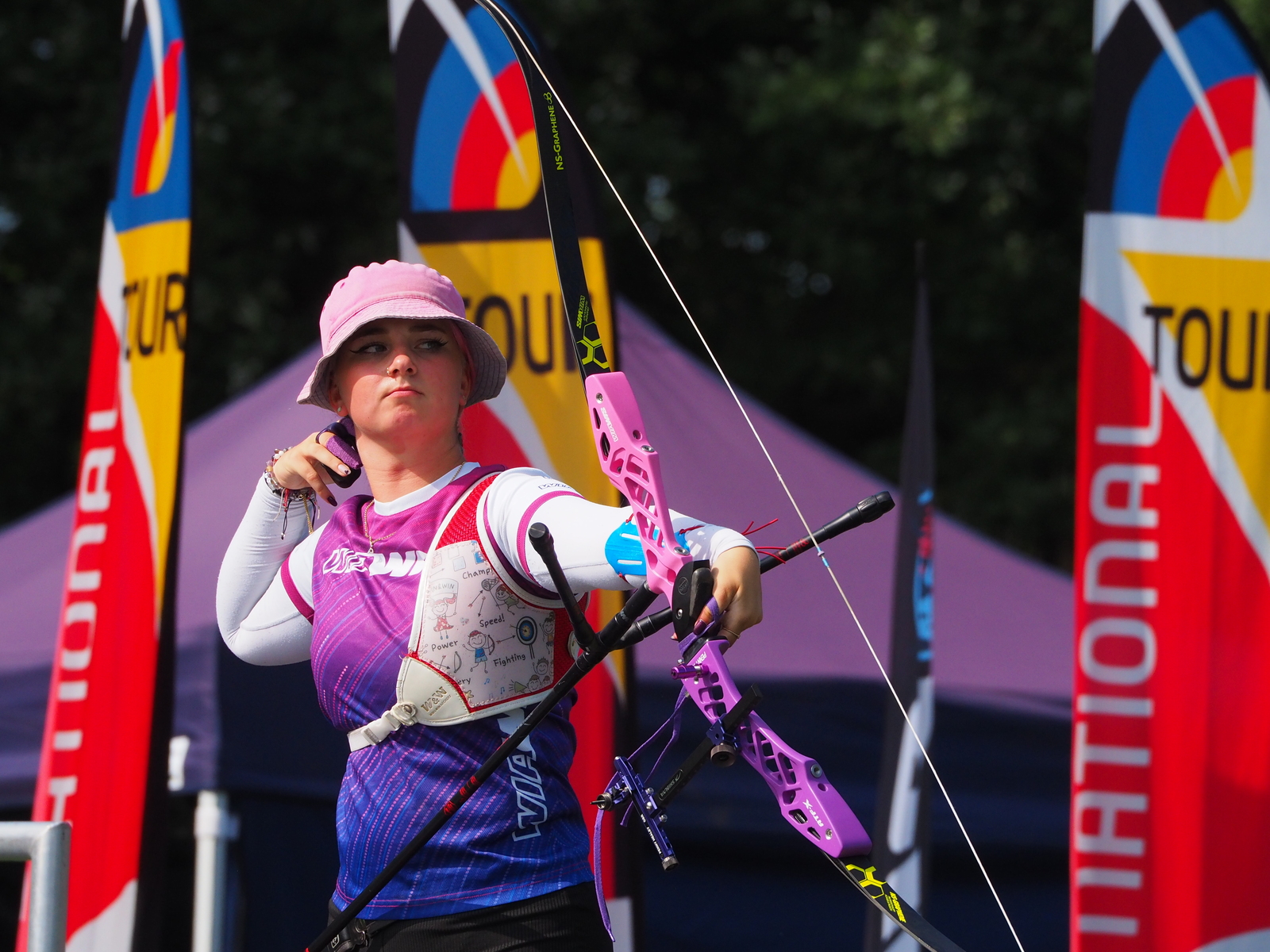 For the recurve men, Tom Hall earned his 3rd National Tour Final win, breaking the two-year winner streak of fellow finalist Patrick Huston.
Fifth ranked Tom faced 4th ranked James Woodgate in the quarter finals, taking a 6-2. The semi-finals against top seed Monty Orton proved a tough battle, but in the end, Tom persevered to take a 6-4 victory. Going for gold, Tom and 3rd ranked Conor Hall fought all the way to a shoot-off. Conor shot first with an 8, and a perfect ten from Tom earned him the championship title.
The day before the Finals during training, one Tom's limbs delaminated, forcing him to have to put together a new set-up in order to be able to compete. Luckily, this decision proved worthwhile, resulting in Tom's win to cap off the biggest UK outdoor tournament.
Tom said: "Just trust it. That's all I'm trying to scream into myself. When you're out there and you feel nervous and you're on the stage, everything is magnified. I've learned to just try to ignore it, find my shot, move through, and trust that the work I've done will get the results."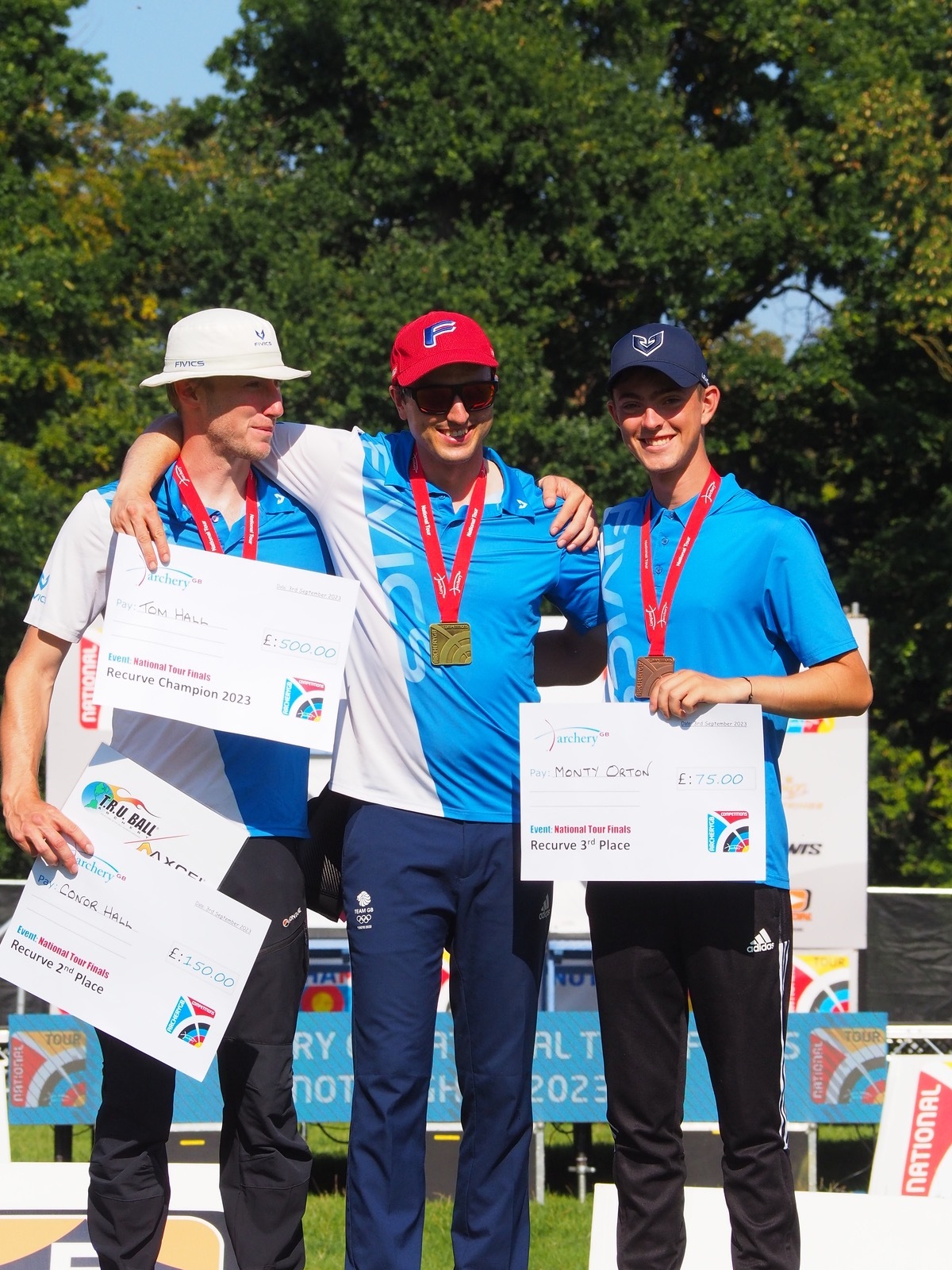 Final all the weekend's scores here.