Alexander Goodwin is an extraordinary young boy who brings hope, joy and helps others fight their battles, much like he is fighting his own battle with cancer. Along with this, Alexander is an archer, a falconer and avid historian.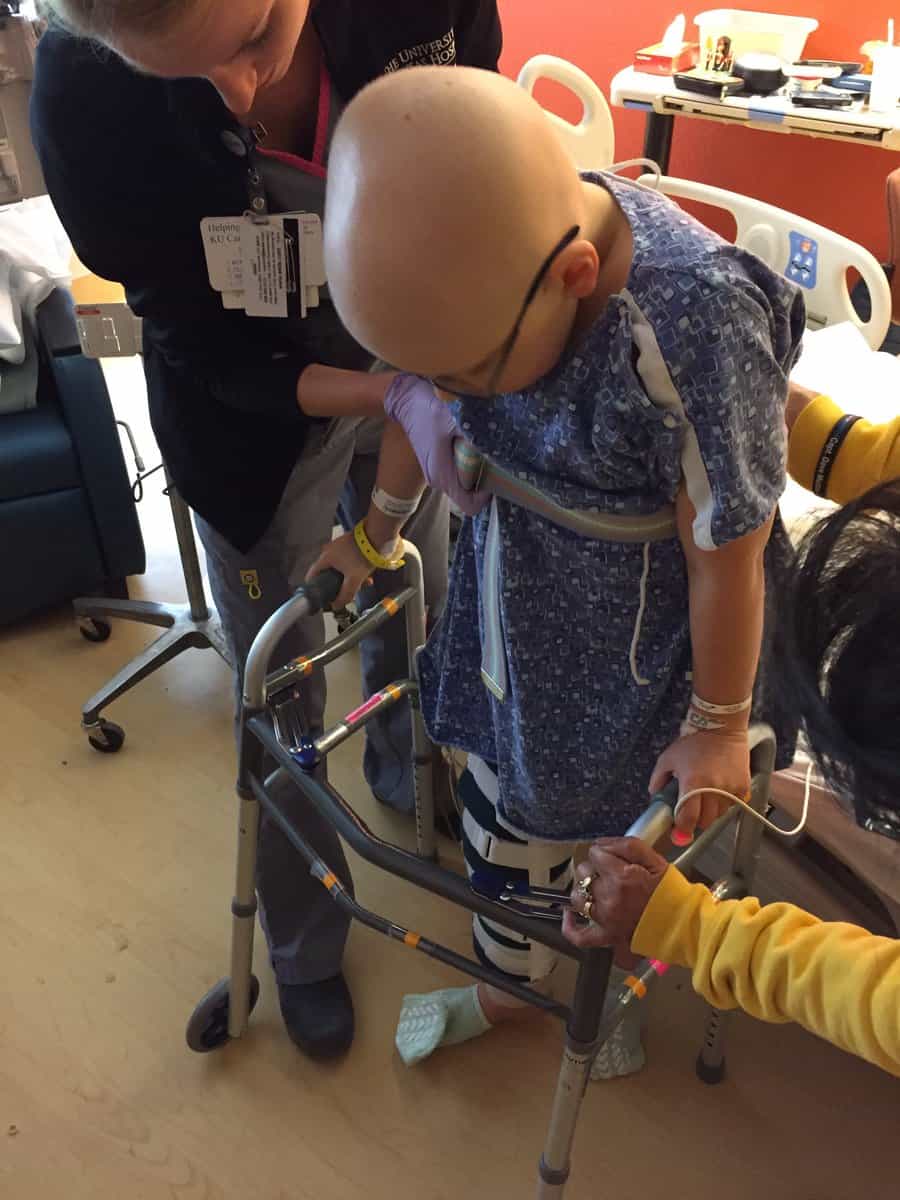 Introduction about yourself, your life, your journey, your family.
My name is Alex Goodwin and I am 13 years old. I live in a village near Lutterworth in Leicestershire. I live with my Mum, Dad, younger sister, as well as a dog, a leopard gecko and a very special barn owl called Willow. I enjoy my school and I go to Lutterworth High School and I am passionate about the natural world, history and Birds of Prey.  I am also passionate about the ancient martial art and modern sport of Archery.
I am a cancer survivor. Over the past four years, I have been battling a rare form of cancer called Ewing's Sarcoma, and I nearly died. The NHS said they couldn't help me so I had to go to Kansas City in America and had special treatment there. In America, they had to remove my right femur completely and reconstruct my hip and tibia because the cancer had destroyed them. I couldn't walk for a long time and needed a wheelchair. I am still battling the cancer, but I am out of my wheelchair now and walking with sticks. I have very extreme physiotherapy and have to have treatment on my leg every four months, but I am fighting and I am alive!
How and why did you first get into archery?
I have a fondness for history especially British medieval history and this included interest in the chivalric pursuits of falconry, jousting and of course Archery. I remember trying archery for the first time whilst on a school day trip and writing in my journal ┬"My favourite activity was archery because I felt like I was carrying an ancient weapon of greatness┬ö.
I am a falconer and really wanted to do another medieval sport and I cant to fencing or horse-riding so I really wanted to try Archery. I got some advice from Merlin Archery at Loughborough and went to try it at Archery Legends. It was one of the best decisions I have made.
What caught your attention with the sport?
I used to swim and play rugby, but I will never be able to run again. I loved how I could focus and how I felt it peace just before I fired the arrow. I felt I was following in the footsteps of the Warriors of Ancient Britain and wanted a sport that I could do in my way and still work hard at it.
At first, some people would stare at me because of how I couldn't stand up properly for very long or because of how I walked to get my arrows but my family and my new family at Archery Legends and Merlin Archery are so supportive. I feel I can be a better person with my archery and follow in the footsteps of my ancestors, and it is fun!
You recently got a shooting stool, how will this help with your archery?
At first, I tried to do my archery like everyone else, but I can't because I can't stand properly and I get very tired very quickly but Mark, my coach, encouraged me to use an aid. I see it like my walking sticks, but for archery. My friend at Archery Legends, Ashley from A.S Archery, made me a special shooting stool that helps support me so I don't fall over or get very tired or have lots of pain. It really helps.
How does archery help keep you positive?
I suffer with being very sad sometimes and try to help others because I know what it is like when you are physically and mentally poorly. Archery helps me to focus and I can be in a good place. Working hard to do better. I feel good when I do well and want to get good scores.
Who is your hero or inspiration in life and why?
I have many heroes in my life. There's my Mum who taught me the idea's of effort and work and cooking! My Dad, who inspires me through his actions as a Police Officer and a man with a loving heart. Nigel Marven and Steve Backshall who showed me the beauty of the natural world and the wonders of history.
King Richard III inspires me too because he was disabled and that didn't stop him being a knight, a warrior, and a king. He wasn't the bad person that people think he is - history is showing us what he was really like. Anita Morris inspired me to be a falconer and properly introduced me to my all time favourite animal...the Owl.
Finally, my coach and master of arms Mark Jones from Archery Legends and Merlin Archery who continues to help me be a better archer and a better person.
Dum Spiro Spero, meaning ┬"While I breathe, I hope┬ö, is your slogan, how did you choose this saying and what does it truly mean to you and your family?
We chose these words because of what they mean to us when I was very ill and now today too.  It means never give up. Always keep going while you still have breath. While I am still breathing there is hope for me to win my fight.
Make sure you follow Alexander's Journey through social media and Alexander's website.