Olympian and reigning World Archery Field champion Amy Oliver has announced her retirement from the Archery GB squad.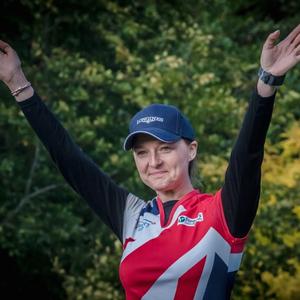 The 29-year-old recurver, who has been shooting since she was six, competed in her first international in 2006. A year later she travelled to the European Field Championships where she became the first British female archer for 20 years to win the individual title. She also came away with a silver team medal.
She went on to accrue more honours including a World Cup team bronze in Santo Domingo and, in 2010, a team silver medal at Commonwealth Games in Delhi.
In 2012 she was selected for the London Olympics alongside Naomi Folkard and Alison Williamson - and caused one of the Games' major upsets by beating hot favourite and world number one Deepika Kumari in the first round.
She has also won the Archery GB National Series twice and stormed to both individual and team gold at last year's World Archery Field Championships in Dublin. She dedicated the wins to her grandmother, also a field archer, who had recently passed away.
And Amy, who is a member of Dearne Valley Archery Club, is planning to continue with her field archery career.
She said: "I would like to take this opportunity to thank everyone for helping me to achieve my goals. I do appreciate that I have had a good run and gained a lot of life skills through my time as being an athlete. I have achieved my ultimate goal to compete at an Olympic Games and I have won medals at World and European Competitions. It's been a good life so far but now it's time for the next chapter."
Performance Director David Tillotson said: "Amy has been a great ambassador for herself and archery for many years. She has much to be proud of, both in her archery achievements along with the way she has committed and carried herself as an elite athlete.
"We are sure that this new chapter of Amy's career will be as satisfying and successful for her and we wish her all the very best."
Follow us on:
Instagram: archerygbofficial
Facebook: Archery GB
Twitter: @archerygb