Anti-Bullying Week (15-19 November 2021) is co-ordinated in England and Wales by the Anti Bullying Alliance. The aim is to raise awareness of bullying and to highlight ways of prevention.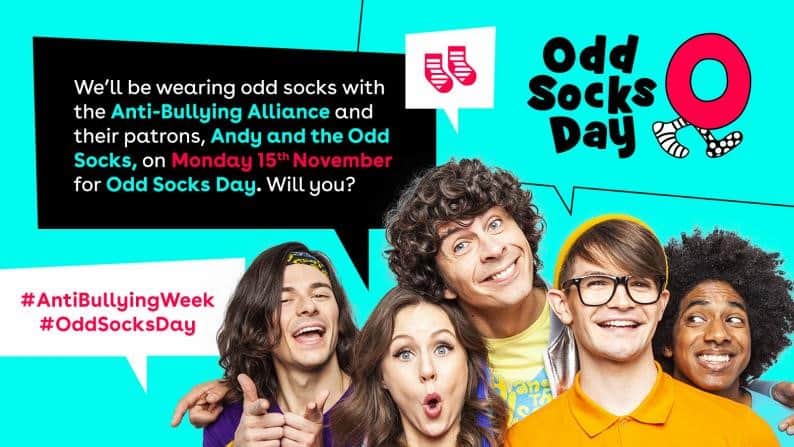 The theme for this year's Anti-Bullying Week is One Kind Word, highlighting the power of positive language and kind actions in helping others.
The week will kick off with Odd Socks Day, an occasion that celebrates what makes us all unique! It is supported by the Anti-Bullying Alliance patron, CBBC and CBeebies presenter Andy Day and his Odd Socks Band. So why not rummage through your sock drawer to find suitably eye-catching, mismatched ones on Monday 15 November, in support of Anti-Bullying Week! ?
Remember, one kind word can break the cycle of bullying, change someone's perspective, change the course of a conversation, and change a person's day. One kind word can lead to another. Join us in supporting Anti-Bullying Week.
Anti-bullying resources
NSPCC anti-bullying resources: https://learning.nspcc.org.uk/research-resources/schools/anti-bullying-resources
Net Aware Anti-Cyberbullying resources: www.net-aware.org.uk/news/cyberbullying-tips/
Archery GB's Anti-Bullying Policy: www.archerygb.org/about-us-structure-safeguard/safeguard/safeguarding-policy-guidance/