It's World Book Day! If you've any room left on your book shelves, here are a few archery page-turners. Now's a good time to catch up on some theory before the big return to the range!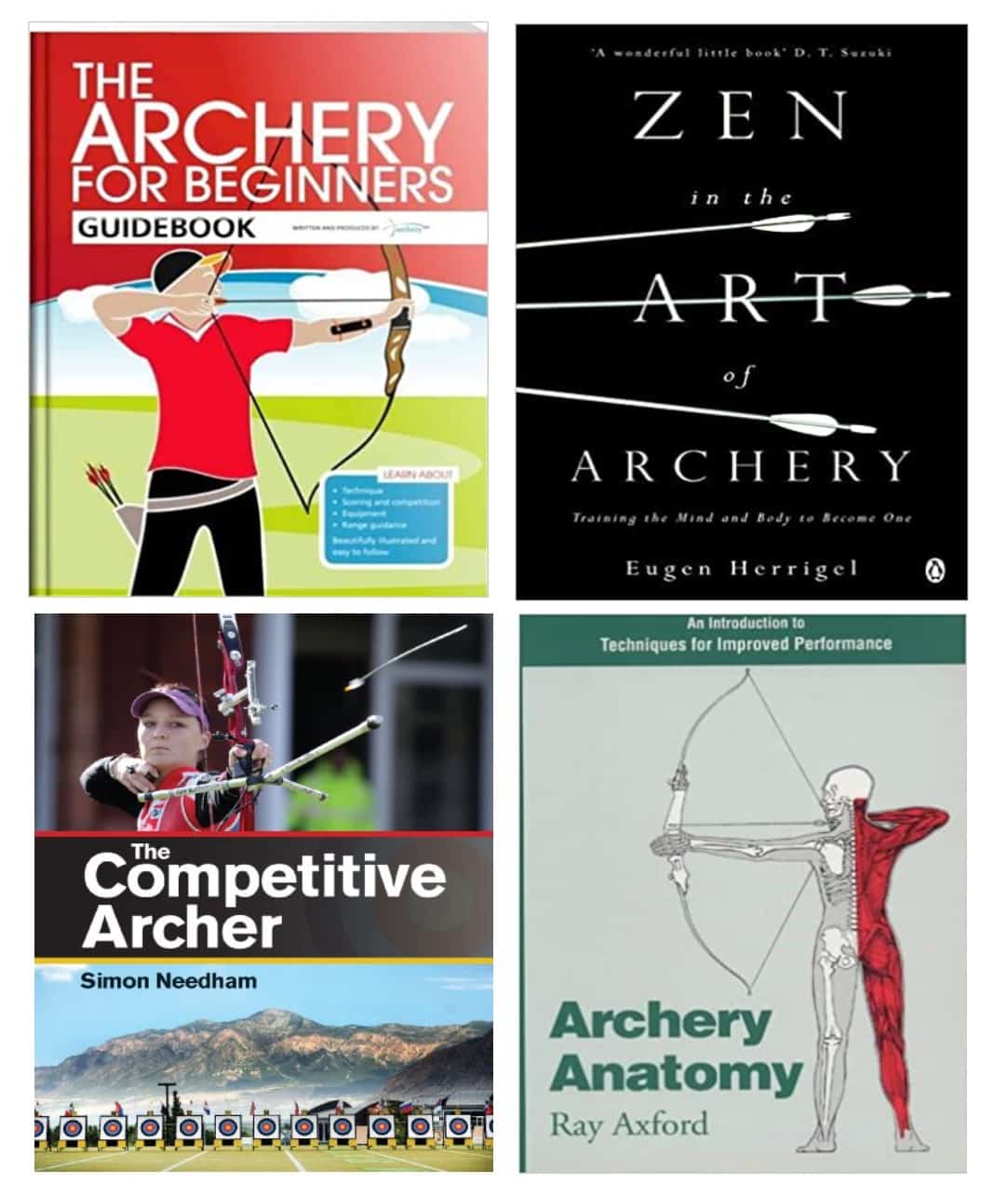 World Book Day sees children everywhere dressing up as their favourite character, and perhaps parents will be tempted to do the same to celebrate the event at home in lockdown. Whatever you're reading, here are some non-fiction ideas to help you on the next chapter of your archery story.
The Archery for Beginners Guidebook
Authors: Andy Hood, Hannah Bussey, and Jane Percival
Published by Archery GB in 2012, this book is designed to guide beginners through their first steps in target archery. It covers the basics regarding different types of archery, range safety, equipment, technique, scoring and competitions. It's fully illustrated, easy to follow and a must-have reference book. Hannah Bussey, Archery GB's Head of Workforce (Regional Lead - SCAS & GWAS), and one of the book's authors, said: Â"It isn't always easy taking up a new sport. It can all seem a little alien to begin with, but with a bit of assurance and direction, it's surprising how easy and fun it is to get to grips with archery. We developed this guidebook to give beginners a starting point, to accompany them in the early stages when everything seems a bit confusing and they are worried about getting it wrong. This book will help new archers get into good habits from the start. It has been written for all ages and can be used by clubs as a resource for new members."
Order online through our Archery GB shop as well as through Amazon and selected retailers highlighted here.
Zen in the Art of Archery: Training the Mind and Body to Become One
Author: Eugen Herrigel; Publisher: Penguin
If you like your archery with a little spiritual awakening, German philosophy professor Eugen Herrigal leads us through the story of his fascinating six-year learning journey into the sport via Japanese Zen masters. First published in 1948, its insight into Zen principles remains relevant. The author had an interest in mysticism and abandoned Western principles to study a form of Japanese archery during the 1920s, later developing this guide to shooting as an art form from a Buddhist perspective. A central theme is how, through years of practice, a physical activity becomes effortless both mentally and physically.
The Competitive Archer
Author: Simon Needham; Publisher: The Crowood Press
Get into the competitive spirit so that as soon as lockdown ends you'll be streets ahead! Simon Needham's book is a practical guide for those looking to develop their skills in the archery arena, with step by step tuition for success. It includes interviews with world-ranking archers and offers practical advice for those wanting to up their game, whether that's a local amateur event or world-record-status tournaments.
Archery Anatomy: An Introduction to Techniques for Improved Performance
Author: Ray Axford; Publisher: Souvenir Press
Discover how to perfect your skill through an understanding of anatomy, both of the bow and the human body. This book details how archery utilises key parts of the body, combining diagrams with explanatory text, with the aim of helping you re-evaluate your technique and understand ways that you might improve your shooting through small adjustments.
These title are available online through all good retailers.
Know a good archery book? If you can recommend one to others in the archery community, drop us a line on our Facebook page.