This week is YST National School Sport Week, which celebrates the power of Physical Education and school sport to improve every young person's wellbeing. This academic year, 141 archery school competitions have been delivered, involving 5,012 inter school participants and 827 inter school archery teams!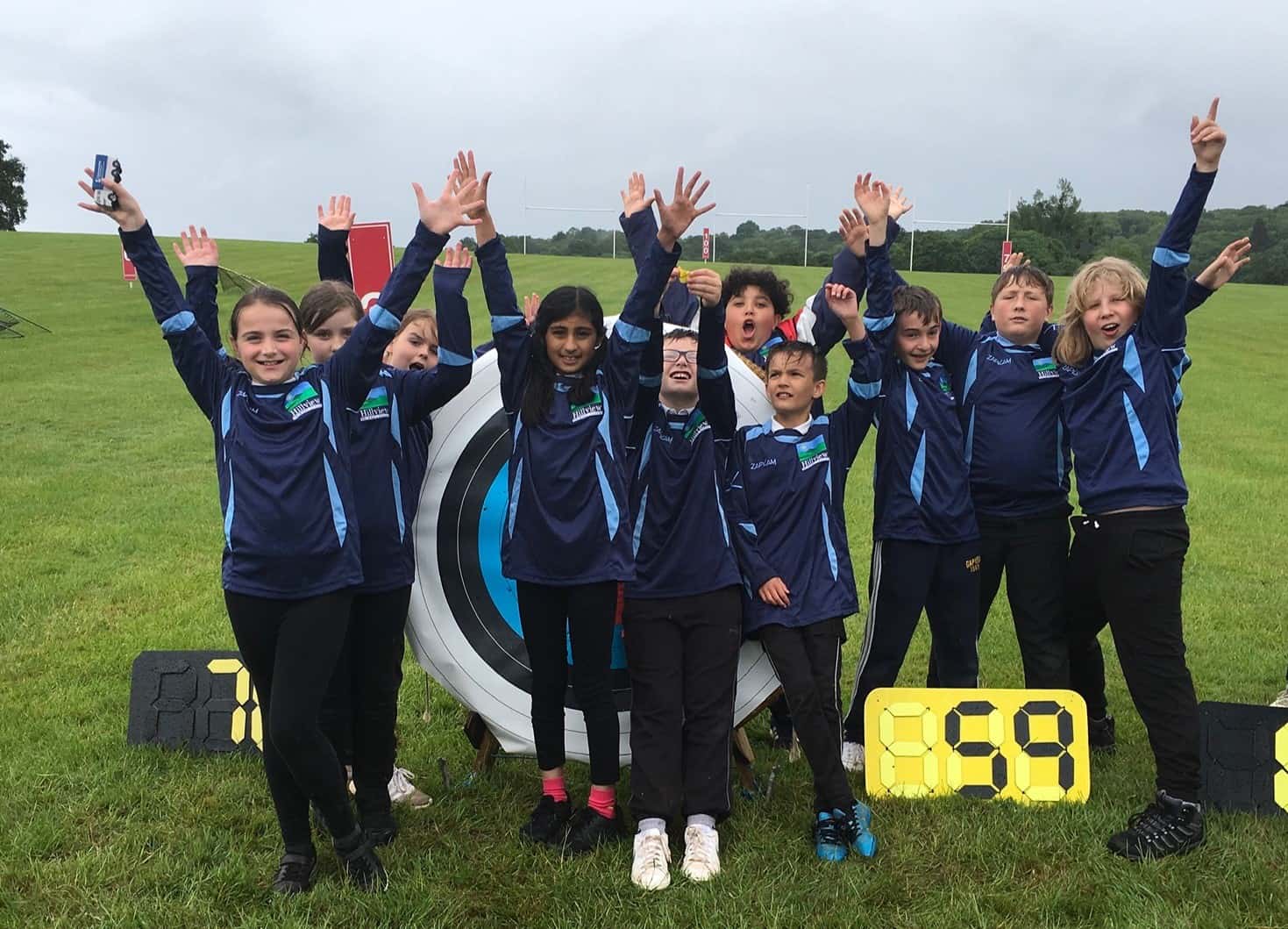 Too many young people are struggling with issues that a good quality physical education could support them with. But four in five young people aren't active enough and time for PE has been cut in recent years.
To help turn this around, Archery GB is joining YST and like-minded schools, teachers, parents, coaches and young people to show how physical activity has an essential role to play in every young person's development. The involvement of the wider community demonstrates the importance we all place on the wellbeing of our young people.
Archery is very proud to be part of The School Games programme, which comprises of both Intra and Inter-school competitions leading to County Finals as well as a biennial National Finals event. The mission is to keep competitive sport at the heart of schools and provide more young people with the opportunity to compete and achieve their personal best.
This academic year, 141 archery school competitions have been delivered, involving 5,012 inter school participants and 827 inter school archery teams!
Deer Park Archers, Xperience Archery and Active Gloucestershire have been developing both Secondary and Primary School Games Programmes since 2013. The programme has grown so big that capacity dictates that the primary competition takes place over the summer and the secondary competition takes place in the winter.
The primary event has just completed, with a Level 3 final contested between ten teams of nine archers, recording qualification scores in the morning to determine the top five teams who would compete in the Genesis Finals (real bows) and the bottom five teams who would compete for medals using Archery GB's Arrows kit.
Throughout the year schools arrange in-curriculum, after school and lunch time clubs to prepare for the tournament, whilst others decide to randomly select a team with no experience of archery, preferring to learn the skills on the day. Because of the inclusive nature of our sport many schools select their teams from individuals who have not previously represented their schools at other sports!
Entries in the Gloucestershire Archery School Games this year totalled over 125 schools, with just two teams qualifying from each of the five districts, incorporating a total of 1125 pupils shooting competitively in just under three months. This level of provision in schools has led to an explosion of individuals (and their families) wanting to join clubs and do archery at open community shoots!
The eventual winners Sapperton are a small school of less than 100 pupils in the Cotswolds who run a development programme across the whole year, engaging all pupils and fielding a team of Years 4, 5 and 6. They achieved new levels of performance and were deserved winners.
Hillview, a medium sized Gloucester based school have consistently finished in the top three, despite a turnover in team members each year, they run an after-school club during the Spring and Summer terms.
Xperience Archery supported by coaches from Deer Park Archers have developed a style of delivery and a range of games that engage pupils of all abilities and the experience being provided has attracted a massive number of schools wanting to arrange programmes.
Anyone can take part in YST National School Sport Week by signing up at www.youthsporttrust.org/nssw. The charity will share key developments and provide free resources with schools and supporters to help promote events and offer tips and ideas for getting the most out of the week, which shows how PE and school sport help young people to experience the five widely-recognised ways to wellbeing: being active, connecting, giving back, taking notice and learning.
If you would like to find out more or would like to get involved in the School Games Programme please contact gayle.pink@archerygb.org 
If you are interested in our Get into Archery with Arrows programme then click here to find out more.