The results are available for Archery GB's National Winter Outdoor Postal League competition for December, with some fantastic scores for club teams across recurve, compound, barebow, and longbow.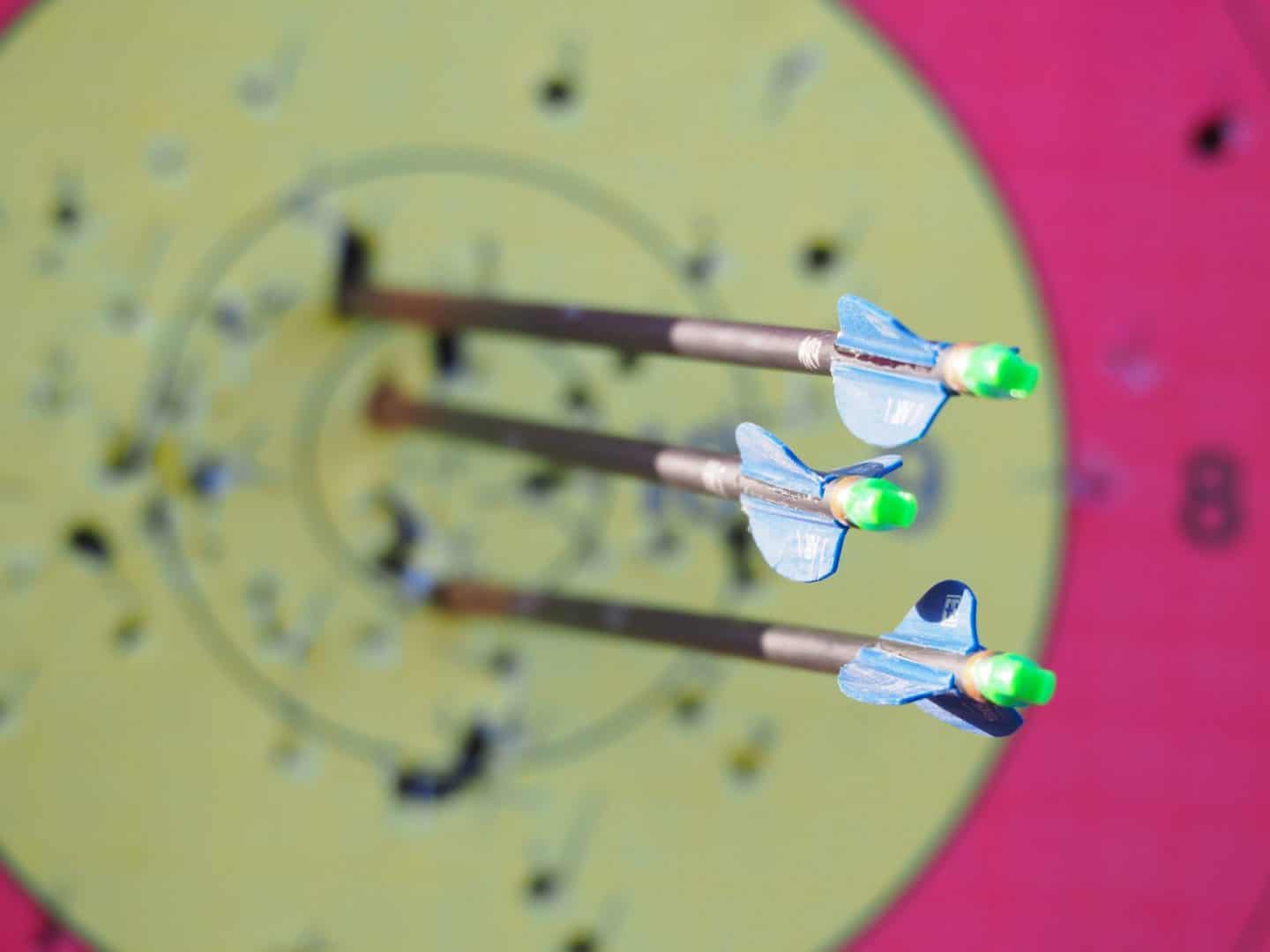 There was a great turnout of archers representing barebow, compound, longbow and recurve for their club in Archery GB's National Winter Outdoor Postal League competition last month.
Archers braved some grim weather and still managed to produce excellent scores in the league, which had entries from: Deer Park Archers, Goldcrest Archers, Exmouth Archers, Silver Arrow Archery Club, Guildford Archery Club, Kingston Archery Club, Swan Archers, and Brixham Archers.
Deer Park Archers ended up taking first place with an impressive team total of 1886, and hot on their heels were Goldcrest Archers, with 1864 points overall.
Individually, barebow archer Rob Lygoe of Deer Park Archers shot a top score of 317, with fellow club member Vanessa Crang not far behind with 292 points, and Nev Care of Goldcrest Archers taking the third spot with 263. Harriet Lygoe, Barebow Junior at Deer Park, shot 280.
In the compound competition, Deer Park's archers secured the top three places, with Ella Gibson topping the table with a score of 358; Grace Chappell on 343 and Chloe A'Bear on 341.
For longbow, Rob Twigg of Exmouth Archers earned the highest individual score with 239, closely followed by Kavin Macey of Deer Park on 235, and Sophie Twigg of Exmouth Archers taking third place with 226.
Thirty-two archers competed in the recurve competition, with Finlay Heydon of Goldcrest Archers taking the top spot with a score of 334, followed by Riley Spencer-Nice of Deer Park Archers on 328, and Trevor Dance of Exmouth Archers on 324. Recurve Junior Jazmine Brain of Deer Park scored 319.
Please see the full results for December's Individual and Team competition in the Documents section below.
We're thrilled to have seen some great performances from the clubs that have taken part, with some fantastic scores in what have at times been challenging weather conditions. We appreciate it hasn't been possible for many clubs to be able to compete in the league so far, but hope more participants will have the opportunity to take part later in February and March.
Unfortunately, we have now had to suspended all of our winter postal events. We will review once we have a clearer picture regarding any reduction of restrictions.
While there is an exception for archers in Scotland to shoot, Scottish Archery is asking members to stay at home for the time being, as shown: https://scottisharchery.org.uk/news/latest-enhanced-level-4-guidance-board-statement