Check out the upcoming workshops for you and your club!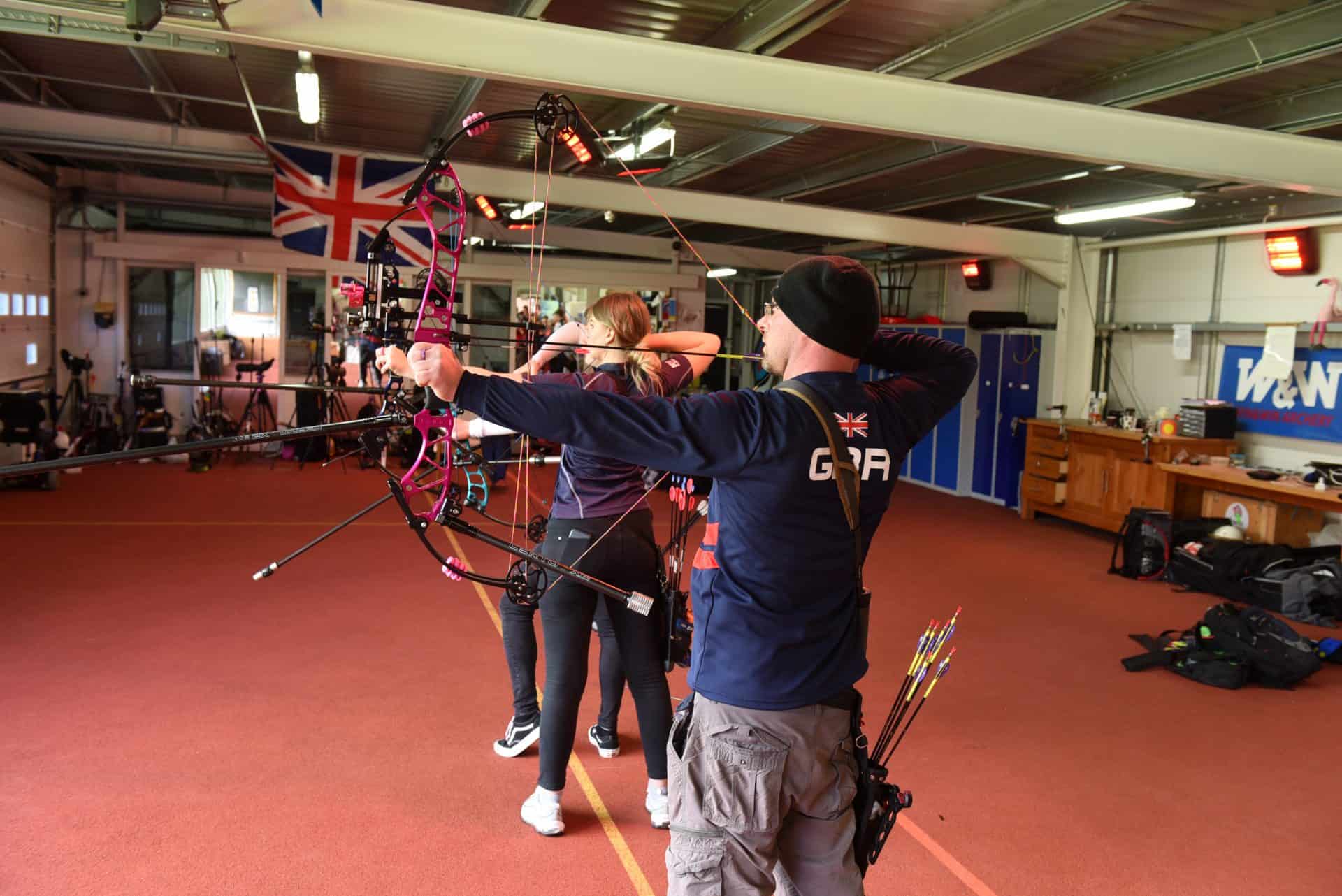 Archery GB's Club Development Workshop
Information: Pennine Archers, near Huddersfield - Saturday 22 February from 9.30am until 4pm.
Archery GB staff will be hosting the development workshop which will include organisational updates, news on the latest initiatives and programmes, insight into membership trends and support around funding and facilities. There will be time for questions, and a session led by an external provider will cover how to go about running and recruiting for effective leadership teams/committees. The day will include lunch and refreshments.
Places are £20 per person, and only £10 per person for anyone from an ontarget club.
Please book using the online card payment facility through the events listings on the Members' Portal.
Big Weekend organisers' support webinar
Information: 7-8pm Thursday 27 February
This workshop is to help ensure your event is on track in your preparations, and to see how your event is part of the bigger picture of this National initiative. With an opportunity to share ideas and learning, there will be time to ask any questions you may have.
There will hopefully be more Big Weekend events run this May than in any other previous year. Along with a wealth of experience to draw upon from organisers. You will also get the chance to find out about what Archery GB are doing to help promote the Big Weekend.
Sign up here and join in from the comfort of your own home online.
ontarget club competition- The Big Club vs Club Challenge
Comprising of a series of knockout rounds, it is time to enter a team for your club, as the first rounds will be held in April. The finals day is at Lilleshall, Shropshire on Saturday 5 September. Following a successful pilot programme in 2019, there are two categories for clubs to enter - Compound & Recurve or Barebow & Longbow. Teams consist of four archers of mixed gender, preferably 2 male 2 female, or or a ratio of 3:1.
Any ontarget clubs are welcome to enter a team in either category or in both categories! You can enter via online card payment, through the Events section on the Members' Portal, by either the Club Secretary or ontarget contact for your club.
Club Development Workshop
Information: Guildford Archers, Saturday 7 March 9.30am - 4pm
This workshop will involve interactive group sessions to help grow and sustain membership, develop your club, and ensure all archers receive a quality experience. We will share key updates from Archery GB, the latest insights around membership, information on funding opportunities, facility development and more.
The workshop will also include a session by an external provider from Clubmatters:
Understanding the Options for Club Structures and Building your club for success
It is important that sports clubs take the time to explore different club structures. This section of the day will help you gain an understanding of what structure is right for your club to enable success and stability. This workshop covers:
The importance of your club structure;
An overview of different legal structures
Top tips for becoming incorporated
Selecting the best status for your club, including CASC, charities and CIOs
Getting to grips with Gift Aid
Lunch is included for all participants. Please book through the Events section on the Members' Portal. It costs £20 per person or £10 per person if you are from an ontarget club.
Club Development Open Day
Information: Two half-day workshops to choose from, at the home of Archery GB, with optional tour of the facilities at lunchtime. Saturday 21 March 9.30 - 4pm FREE to attend once you are booked in online here. Choose either workshop or both, and choose to come on the tour at lunchtime.
Morning Workshop: Business Planning- Securing a brighter future
Do you have a dream for your club but struggle to make progress?  Our workshop will help you put together a simple, yet effective business plan for your club to help you plan a brighter future and take real steps to reach your goals.  Stop dreaming, start doing!
This workshop covers:
What a business plan can do for your club
Key players in developing a business plan
A simple framework to support your planning
Top tips of what to include in your plan and common pitfalls to watch out for
Afternoon Workshop: Developing a Marketing Strategy - Reach out and attract with impact
With so many marketing options out there, it can be puzzling.  We will guide you through the marketing minefield and help you attract new members, raise funds or enhance your club's profile. Launch your marketing mission today.
This workshop covers:
Shaping up your marketing strategy - what to consider
Fit to follow framework - to develop your club's strategy
Methods to motivate - considering different marketing options
Evaluating your efforts - focus your energy effectively