A young Ukrainian archer has appealed for help replacing her kit to allow her to continue her training in her new home in Wales.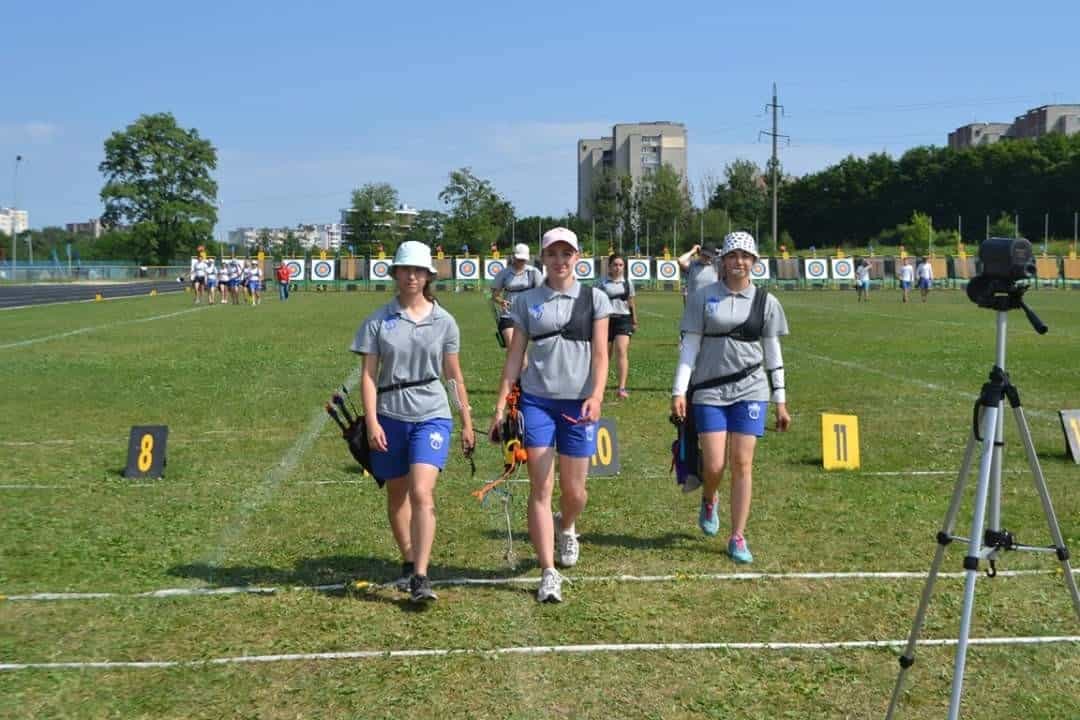 Kate Andrusenko, 20, lived with her mother in the town of Chernivtsi, in Ukraine but fled to Swansea in May when the danger they were in became too much.
The keen archer was forced to finish the third year of her degree in Hospitality Management online and is hoping to complete her fourth and final year remotely from her new home.
She said: "Rockets were regularly flying over my region and with no bomb shelters close by, we were forced to take shelter in the safest place we couldÂ… the corridors in our apartment block.
"In my university, The Chernivtsi Trade and Economics Institute, I was awarded a scholarship and despite the problems occurring in Ukraine, I have managed to maintain my position in the top 10 of highest performing students. When I was able to attend university, I was also head of the student union sports department."
She is hoping to apply for a Masters in Financial Management in Swansea but also dreams of joining the Ukrainian National Archery Team.
To do this, she needs to replace all of the kit that she was forced to leave behind in Ukraine and is appealing for help from Archery GB clubs.
The former figure skater took up archery at the age of 11 after seeing a demonstration at her school.
She joined her local club where she was coached by the Ukrainian National Coach Oleg Osypenko. Since then she has competed in many local and national competitions.
Her achievements include finishing 2nd as part of the cadets team in the Ukrainian Archery Championships, winning 1st place in the younger cadets category and team 3rd place at the Indoor Championship of Ukraine and finishing 3rd in the junior category in the 2017 Championship of Ukraine.
After 2018 she took a break from competing nationally to focus on school exams and university but continued to compete locally and train when she had the time.
She said: "This past year I have been able dedicate more time to training and was back to attending coaching sessions 6 times a week, I even managed to break some personal records. Then the war started and priorities changed. It was no longer safe to meet and the air raid sirens were occurring regularly.
"The period of time where I was unable to shoot led me to reflect on how my training has helped my mental health, particularly with all that is happening at home. The focus and concentration required when shooting has become a useful tool in all areas of my life, whether it means focusing on my studies or on the positive things in life rather than the negative.
"Being part of a team, especially as a teenager, has had a profoundly positive effect on my personality. After spending my early years in a sport which was generally solitary, archery gave me a new experience, like minded friends and being part of a team allowed me to build confidence in myself and accept and be proud of the person I am. Something all teenagers struggle with at some point!"
Since moving to Wales, Kate has been exploring her new home with her host and has tried sea swimming and surfing.
She has started shooting at Perriswood Bowmen, in Gower, which she says has given her a sense of normality as it reminds her of her old club at home.
Appeal for kit
She is now appealing for help in replacing her kit so she can restart training to a high level and begin competing in the UK.
She added: "I wish to be able to continue regular practice/competitions here, so that when I return to Ukraine, I can continue my dream to join the Ukrainian National Team and take part (and win!) national and international competitions."
Perriswood Bowmen are based at, but independent of, the premises of Perriswood Archery and Falconry Centre, near Oxwich on the Gower. They have both indoor and outdoor ranges meaning they can shoot 365 days of the year.
The club has 27 permanent members who compete at local, county and regional tournaments in Wales and England.
Members of the club have donated spare bow parts and Perriswood Archery and Falconry Centre have donated equipment to get Kate started.
A club spokesperson said: "Helping Kate to adjust to life in Wales and to get back to her passion has been rewarding for us. I think that some of us will learn from watching her shoot and we hope that her youth will encourage others of her age to join us. Once we have her set up with the equipment that she is used to at home in Ukraine, our plan is to take her to tournaments across Wales and England so that she can enjoy competition again and develop herself further."
Below is a list of the kit Kate had in Ukraine. If you or your club can help please contact Vic Williams, Regional Development Officer for Wales.
Kate Andrusenko - equipment list
Right handed Hoyt Nexus 23" riser
Hoyt Grand Prix Carbon Velos 42lb, 68(medium)
Fivics yellow tab
Side rods 10 inches (W&W)
Long rod 28 inches (W&W)
W&W WS600 sight
Clicker - unknown model
Arrows ACE 920 spine at around 24.5 inches long
---
Archery GB is also supporting 23 Ukrainian nationals to attend the European Youth Archery Championships at Lilleshall later this month. The team includes 18 young archers and 5 coaches.
With support from World Archery Europe, Beiter, Edgmond Hall, Serco and donations from members we have been able to cover entry fees, visas, accommodation, food and transport.
We also appealed to archery manufacturers who donated equipment for the Ukrainian National Team athletes who had been forced to leave their kit behind when they fled the war.
After appealing to members in Shropshire we were also able to match a Ukrainian family, which included two young archers, to hosts in Shrewsbury. They will be arriving soon and will be supported by local club Bowbrook Archers.
You can still make donations to the fund here.