The autumn issue of Archery UK is now available.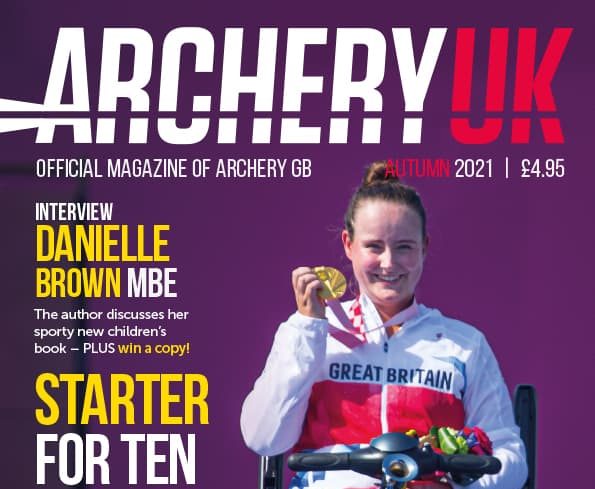 In addition to our page-turner and downloadable PDF versions, this issue has been printed as a one-off to commemorate the Tokyo Games. You can also find the accessible version on the magazine page of our website, along with our Archery UK back issues.
In this edition, we relive the excitement of the Tokyo 2020 Games, report on the return of a host of summer competitions at home and abroad, and discover the power of flight archery and the fun of clout. We also find out what beginners might expect to achieve during their first year in the sport, meet Paralympian Danielle Brown MBE to hear about her sporty new children's book (which you can win), and catch up on all the latest news. We'd like to invite you to take part in our magazine survey, which you can return by post or email, by our deadline of 8 November 2021. Your views will help determine the format of future issues so we'd love to hear from you!
Please note, the winter issue will be available from early December. If you have any news, letters or stories you'd like to submit for it, please send to magazine@archerygb.org by 25 October.