The digital-only summer issue of Archery UK is now available.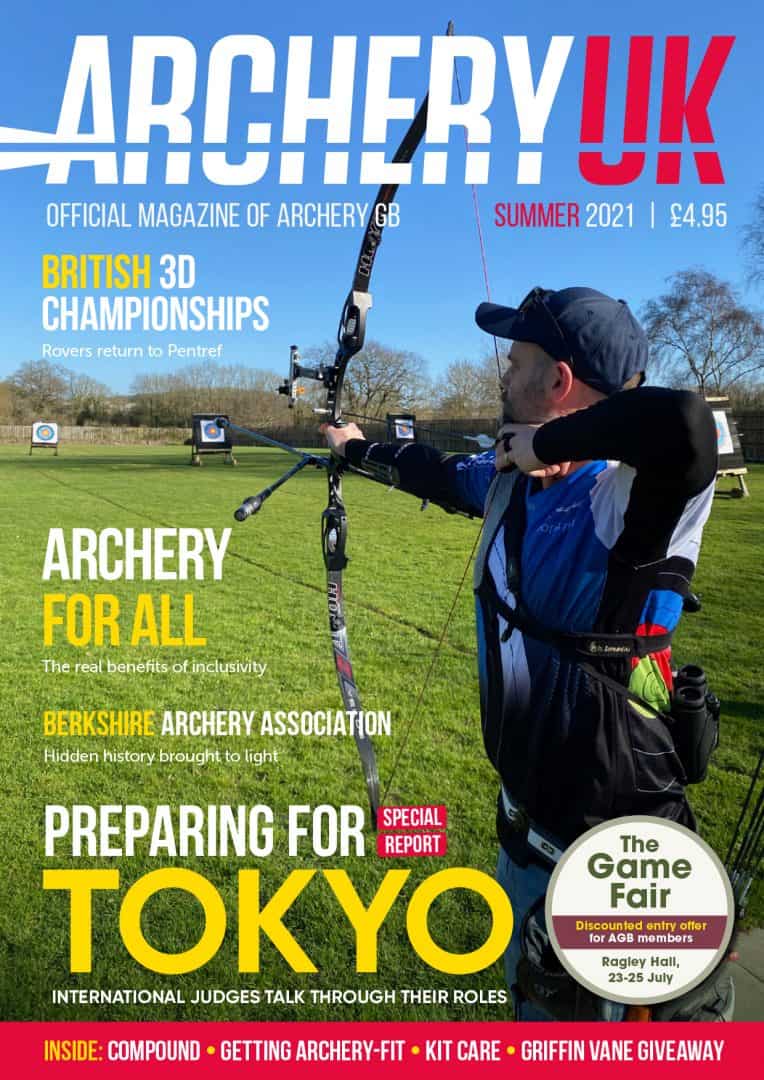 The summer issue of Archery UK is available as a page-turner and downloadable PDF. The accessible version will also soon be available on the magazine page of our website, along with our Archery UK back issues.
In this issue, we have all the latest details about our Olympic and Paralympic teams, and meet the judges who'll be officiating at the Tokyo Games. Competitions in the UK are well under way too - Vic Williams tells us all about the British 3D Championships that were held in Wales, and we also have a report on the All British & Open Field Championships, both held in May.
With many more archers returning to the sport once more, chartered physiotherapist Nicky Hunt offers advice on getting yourself ready to shoot after a long break. Complementing that is a kit care article, with helpful tips on getting your equipment range ready. If you need some new vanes, turn to our competition with Bohning on page 73. Also in our Practical section, we find out how to run a beginners' course safely, and hear from the experts about back tension release aids and how to choose the right target arrows.
Archery GB's historian Arthur Credland looks at the clothing seen on the range since the 18th century, while Imogen Sullivan-Bell uncovers the history of Berkshire Archery Association and unearths some interesting treasures from a dusty old suitcase! If you have any interesting tales to share from your club or county archives, please let us know.
If you fancy a great family day out this summer, The Game Fair at Ragley Hall in Warwickshire returns, 23-25 July. This grand celebration of country life will for the first time include a marked distance 3D shoot, managed by the Archery GB Events team - booking details to follow soon. Find out more about The Game Fair and how you can claim your exclusive entry discount here.
Please note, the autumn issue will be available from early October. If you have any news, letters or stories you'd like to submit for it, please send to magazine@archerygb.org by 23 August.