Penny Healey makes history and joins Ella Gibson and Carol-Ann Seez on the podiums at JVD Open: Kings of Archery Series, Eindhoven.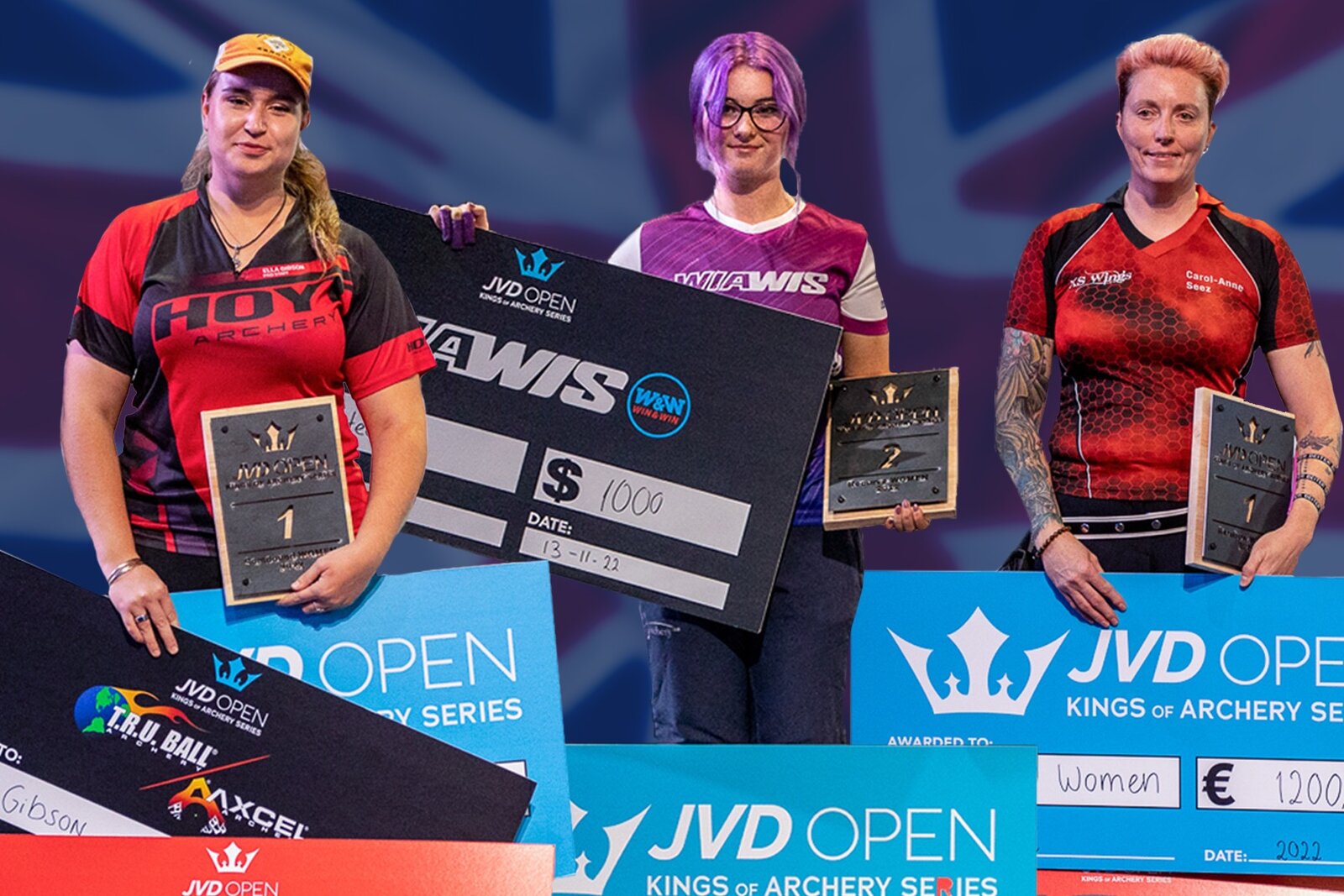 All eyes focused indoors this past weekend as the annual JVD Open: Kings of Archery Series 2022 took place in the Netherlands with 828 entrants from 43 countries. Marked as one of the first major indoor competitions of the year, 32 GB archers attended the event to compete against the world's best. The main qualification tournament consisted of three 30-arrow rounds in a Vegas-inspired format with a unique set of rules and scoring system.
Recurve
GB's own 17-year-old Penny Healey highlighted her stunning form by making event history, shooting the first ever 900 in the women's recurve qualifications. Her amazing achievement was quickly followed by Netherlands archer, Laura Van Der Winkel, who also shot a 900. Not satisfied with only two archers entering the 900 Club during this event, at his first ever Kings of Archery event GB's Tom Hall also joined them, finishing 6th overall.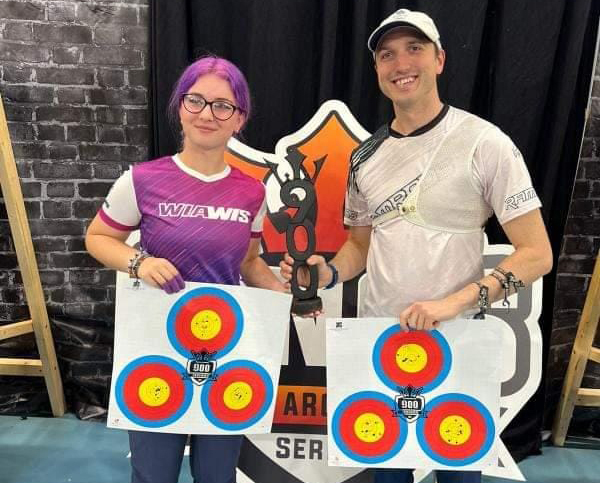 After making it through to the final stages with her history-making qualification score, Penny progressed through the matches to the recurve women's final and completed the event with a well-deserved silver medal.
Compound
Ella Gibson once again confirmed her mastery of competitive compound shooting after being crowned as the women's compound champion. She goes from strength to strength and we're looking to see how much further she go in 2023.
Ella was not the only GB compound archer in delightful form, as Izzy Carpenter shot a PB of 896 75X in qualifying and went through to the Joker round, a unique aspect of Kings' competition where archers can earn a spot in the final shoot-off by shooting against all other adult archers in their category that have not qualified for the final. After a few ends it eventually came down to Izzy and GB's Susan Corless, which Izzy took to become the Joker and take the 9th spot in the live finals. She finished 10th overall.
Barebow
Carol-Ann Seez brought a slick and powerful shot sequence to the event, showing the 79 barebow archers at the event that she meant business. With GB women showing casing their flare for compound and recurve, it didn't take long for GB to showcase our incredible barebow talent too. Carol-Ann placed third in qualification with a score of 787 and went on to be crowned champion at the event.
Brilliant shooting all around from our GB archers.