The archers from Great Britain return from the Invictus Games with three medals.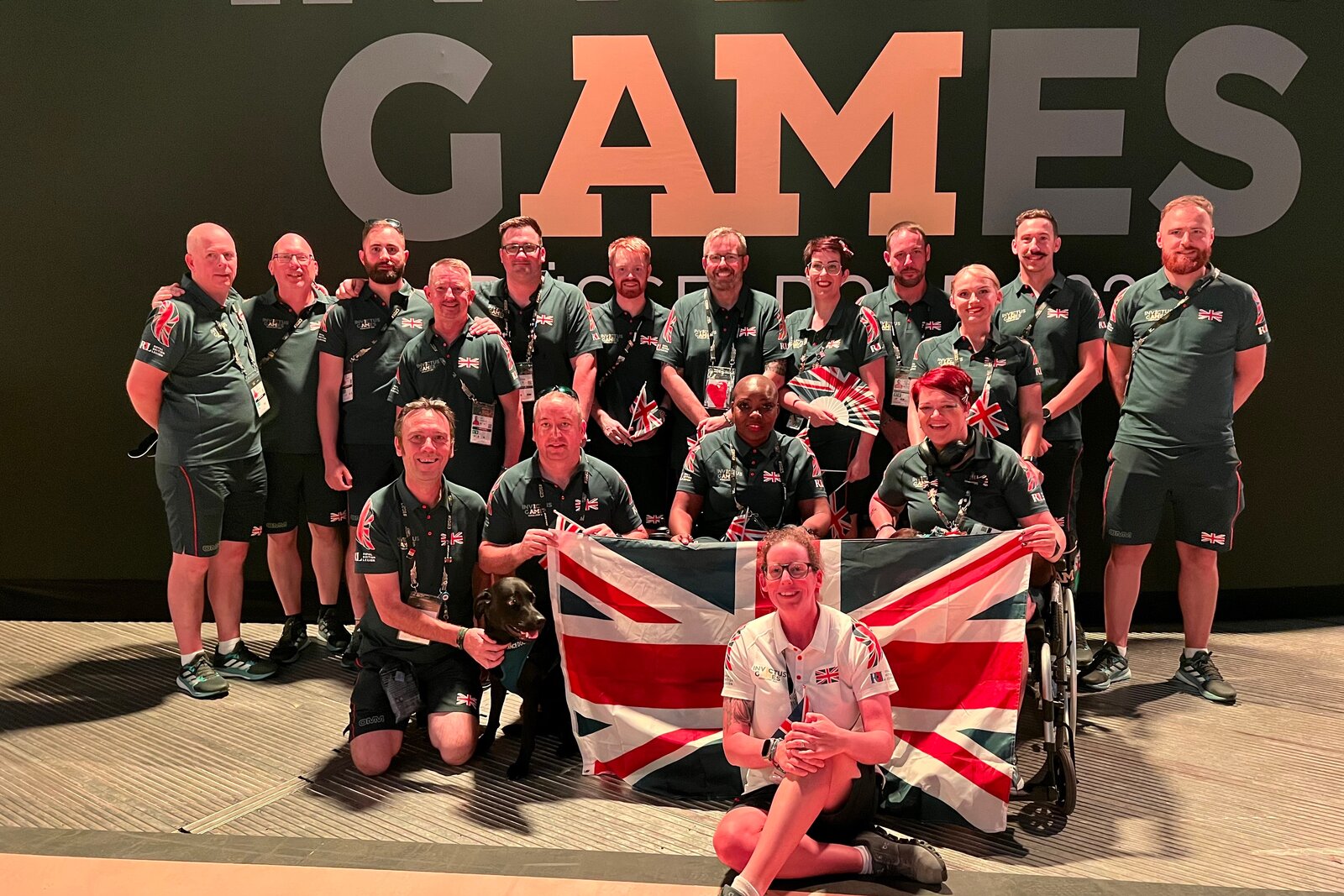 The 6th edition of the 2023 Invictus Games was held in Düsseldorf, Germany, bringing together around 500 competitors from 21 nations. The event took place from 9-16 September, during which time the archers competed over the weekend from 15-16 September.
Training camps are run for the athletes and staff in order to get to know each other, and it gives individuals the chance to try new sports and select what they want to participate in. Competitors have the opportunity to choose multiple sports.
Team coach, Charlotte Burgess, said: "I have coached through four Invictus Games and each has been different. All the competitors have their own goals and ambitions for competing in archery. Some shoot on the national circuit and are familiar with archery while others have had 6 months training to learn the sport, scoring, and formats. I'm so proud of each goal achieved at these games. Seeing someone be so calm on the archery range then go all out at wheelchair rugby just shows you the power of what sports can enable you to do."
Gareth Fuller came home with the recurve open men's gold medal after a nail-biting 6-4 win against Romania's Iuliana Capatina. Recurve open woman Lynsey Kelly earned herself a bronze individual medal after a close match with Australia's Karney Armstrong, winning 6-4. Third and finally, the recurve open men's team comprising of Gareth Fuller, Anthony Booth and Jay Saunders won the silver medal. Their Romanian opponents pipped them to the win with a 6-0 victory on the finals field.
See all the scores from the weekend's shooting here.