In the run up to International Women's Day on 8 March, we're sharing the stories of female role models in the sport.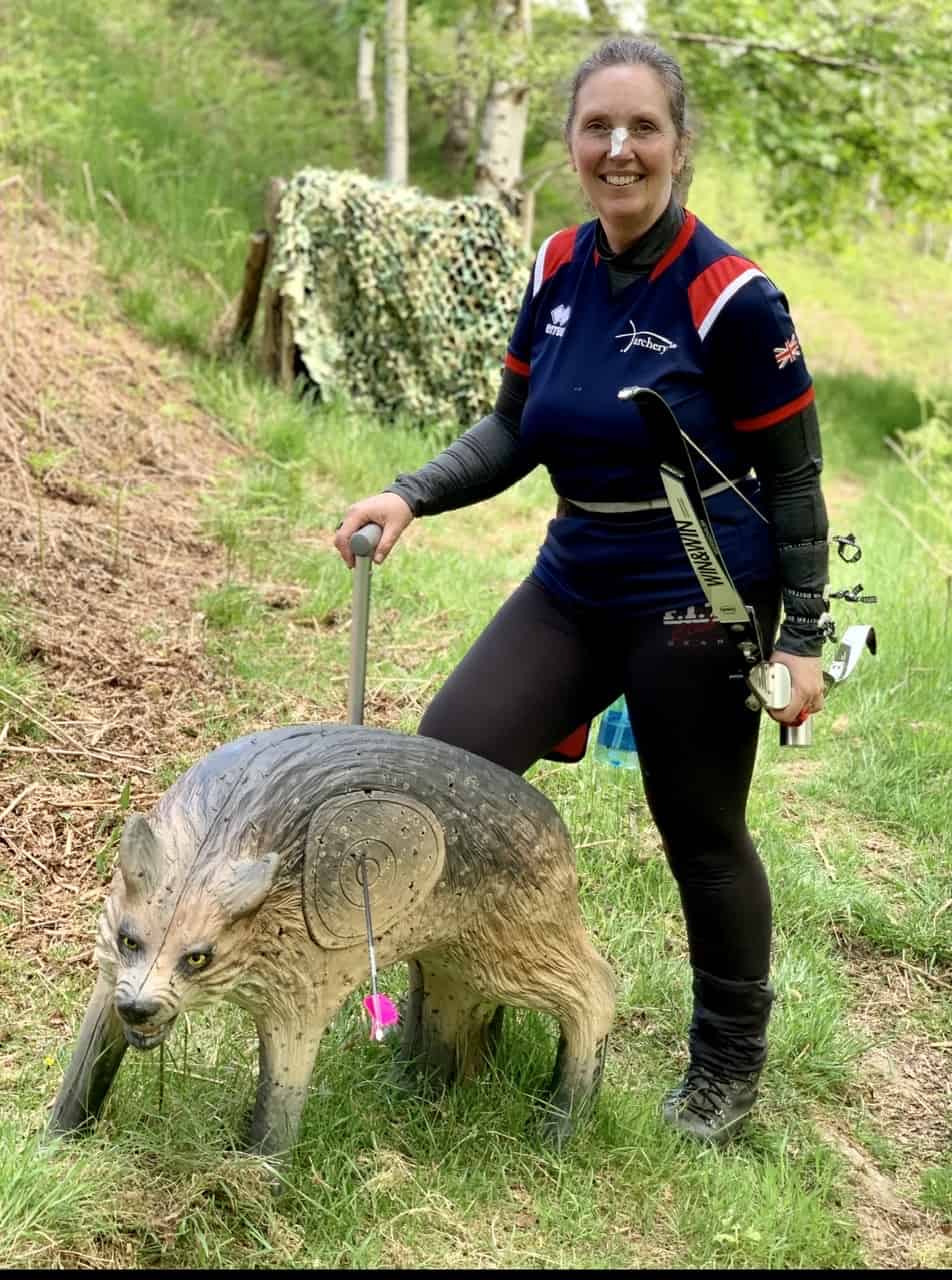 Allison Wright is a familiar face in field and 3D archery. Despite major health battles, her skill with a bow never falters, winning her medals wherever she goes. 
I was diagnosed with mesothelioma, a rare type of lung cancer, in 2020 after tests showed that my breathing problems were not Covid related. I was given six to eight months to live, but I'm not a worrier - never have been. Cancer runs in the family: my dad and two sisters died of it in their forties, and I overcame breast cancer in my twenties.  There was a glimmer of light at the end of the tunnel though: doctors told me of a new drug trial specifically for my condition, so I grabbed the chance to participate.
When I feel well enough, I crack on with the sport I took up by chance six years ago, aged 50. I never expected to be much good at it, and archery friends often used to tease me about my lack of skills, but perseverance paid off. Currently, I hold 11 indoor county records and have won six national titles. I shoot with both Riverside Archers and Butsfield Bowmen in the North East, and mainly use an American flatbow these days, and also a barebow.
Archery competitions
I've been so lucky to have taken part in many major competitions including the 3D World Championships in Canada in 2019, where I just lost out to making it through to the semi-finals. At a competition recently, one of my arrows looked like it was off course but somehow found the target. I thought maybe one of my late sisters had a hand in that!
In August 2021, I was given a real confidence boost when I won the National Field Archery Society's annual shoot in Kendal with my American flatbow. I couldn't believe I won a gold medal - I was in tears at the end with relief and happiness.
Two months later in October, I managed to compete in the National Field Archery Society's National Championships in the Ladies American Flatbow class. I was beyond thrilled to win the championship and there wasn't a dry eye on the course. I also won the Wooden Arrow Mixed Team trophy, along with three fellow archers from Butsfield Bowmen. It was the first time the club had won a nationals trophy.
Despite some dark times when I thought I might never return to the sport, my love for it continues to lure me back. Just to have the bow in my hand gives me such good feelings and amazing memories. I'd be out there shooting all day every day if I could - I'll never give it up.
More stories of inspirational women in archery
Last year, we published a series of articles celebrating sportswomen to celebrate International Women's Day:
Victoria Kingstone, Lydia O'Donoghue, Vlada Priestman, Gaynor Hutchison, and Katy Lipscomb.
Follow the International Women's Day conversation: #BreakTheBias