Bronze medal winners at the World Archery Para Championships!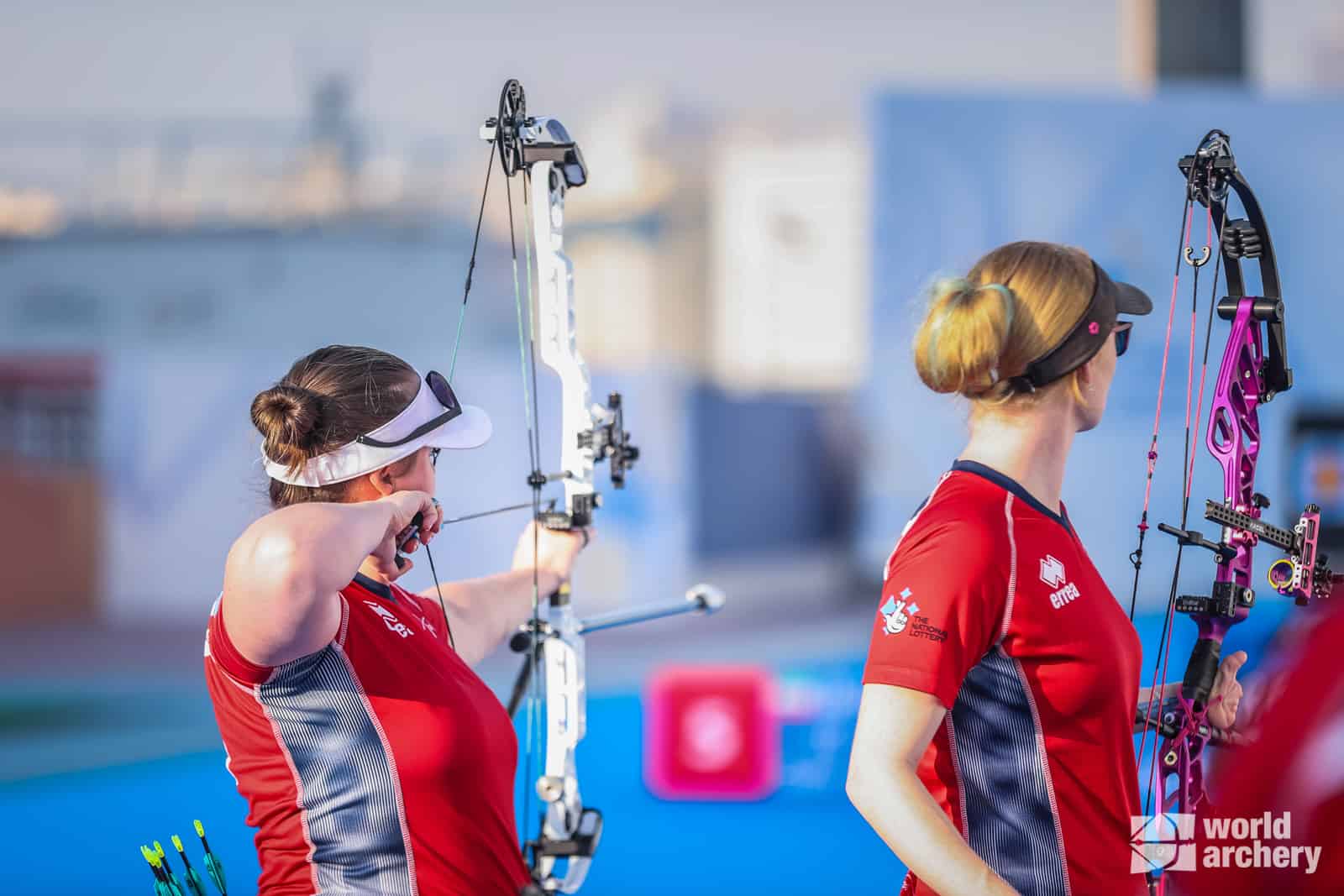 GB Compound Open archers have won two bronze medal matches at the World Archery Para Championships!
Compound Open Mixed Team
The Compound Open Mixed Team, comprising of Jessica Stretton and Jamie Harris won bronze this afternoon.
Jessica said, "I feel my competition went well. Jamie and I shot well together in the mixed team, and we had a lot of fun doing so."
Jamie Harris told us, Â"Shooting on the finals field for the first time has been an exhilarating experience and to win a medal at the worlds with Jess was amazing."
Compound Open Individual
Phoebe Patterson-Pine faced Jessica Stretton in the bronze match. Taking it to a one arrow shoot-off, Jessica shooting first. Shooting a 10, making for a tense environment. Phoebe shot a better 10...taking the bronze medal.
Jessica commented, "Phoebe did amazingly in our match, we both shot really well and I couldn't have asked for a better competitor to take it to a one arrow shoot-off."
Bronze medal winner Phoebe Paterson-Pine told us, "The match today was incredibly hard. And it's always tough coming up against a teammate. Especially someone as amazing as Jess is. But I managed to keep my cool and stay in my own lane for the duration of the match. I managed to perform to the best of my ability as well.
"I also had the chance to shoot with Jodie today, in the Compound Women Doubles. Jodie is such a great person to shoot with because she's so cheerful and always up for a laugh. Which is what we did on the line. We just had fun and because of that, we were both able to perform really well too. Although we might have missed out on a medal in that match, from the way that Jodie and I shot, we weren't beaten. We shot the best arrows we could and that showed in the match."
Andrea Gales, Phoebe's coach commented, "It was great to be in the coach's box for such a fantastic bronze medal match. Both Phoebe and Jess put on a show for the crowd.
"We have spent a lot of time in training creating pressure tests. And having a front-row set to see her shoot a 10 to tie the match, and then produce the match-winning arrow in the tiebreaker was special. I'm very proud of her."
Rikki Bingham
The World Archery Para Championships was Rikki's last competition as a coach. Tom Duggan, Archery GB's Performance Director told us;
"This was Rikki Bingham's last competition as a coach on the Paralympic team. She has now moved full time into a new role as Performance Programmes Manager. Working across the Paralympic, Olympic and Pathway programmes.
"Over the course of the Rio and Tokyo cycles, Rikki has been pivotal to the development and success that the Paralympic programme has had on the international stage. Today's match was a fitting end with two of the athletes she has worked with over the past two cycles. Fighting out for a World medal.
"Not only has she coached and enabled Jessica Stretton from when she first joined the programme. Through to W1 Gold in Rio and World Number 1. She also coached Phoebe Paterson Pine as she won her memorable Gold in Tokyo. In December, she was awarded the Mussabini medal by UK Coaching for the second consecutive Paralympic Games. In recognition of her work with Jessica in Rio and Phoebe in Tokyo.
"I look forward to seeing the impact I know Rikki can have in her new role within the Performance team."
Rikki spoke to us about her last Para coach trip. "It's been quite an emotional week knowing that it's my last official trip after 8 years as a coach for the Para team this week. And I did shed a few tears at the end. I have worked with Jess since the day she picked up a compound bow, aged 13. So it seemed fitting that my last coaching job was to be in the box for her in the nail-biting bronze medal match against Phoebe.
"The team yet again have made me so proud, and they're not done yet. I have been privileged to have worked with almost everyone on the team at some stage of their archery career. And they all continue to get stronger. Luckily my new role means I continue to be able to work and travel with them, just in a different capacity."
For full results - see here.