The GB compound women will shoot against the team from Colombia in the battle for the gold medal here at Paris for stage 3 of the Hyundai World Cup.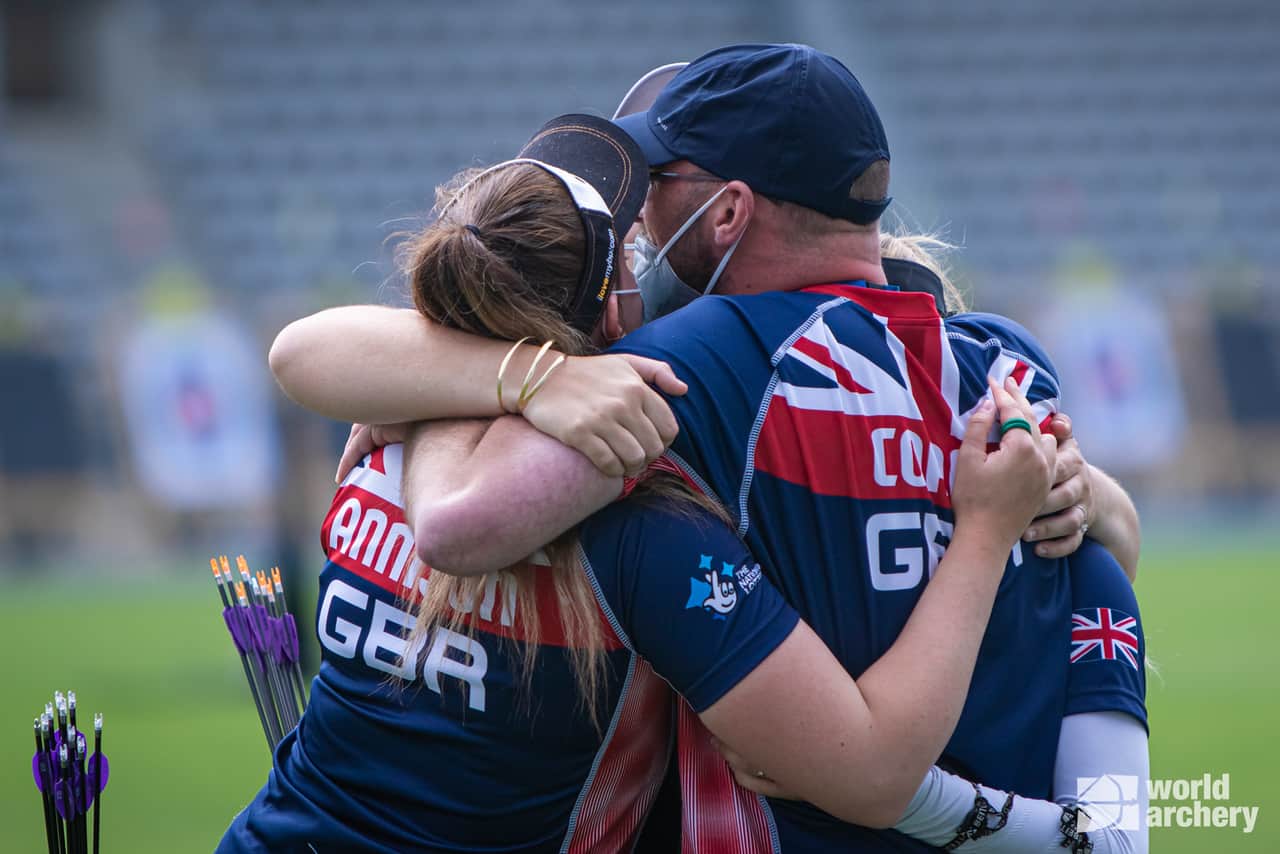 Compound
Bayley Sargeant, Ella Gibson, and Layla Annison shot their way through to the gold medal match during the team eliminations in Paris. As they ranked third after qualification, they had a bye in the 1/8th, sending them straight through to the quarter finals. They faced the team from France in a tense and very closely fought match.
"Shooting against France on their home soil was always going to be tough, and there were some tricky breezes to handle during the match," coach, Simon Scott, said. "It was tight all the way through, but we made the best out of the shots we could and it was enough."
The women won with a single point to spare, 228-227.
"In that moment, you're shooting as a team and not individually. You have to be focused on your time and on the best you can do within that time," Sergeant said.
Next up were the Netherlands who on their previous match had also shot a 228. In the semi finals, the GB women stepped up their game and dominated the field with a 231 to the Dutch womens' 224.
"We definitely performed as one unit, and I'm really excited to see what we can do together out on the finals field," Sargeant said.
This earned them their rightful place in Saturday's gold medal match where they will face the fourth ranked Colombian team.
"They make my job the easiest ever and that's a credit to their growth as world class athletes and team members," Scott concluded.
For the compound men, it wasn't to be as they lost their match to the team from the Netherlands, 231-229.
Recurve
The recurve women had a bye in the 1/12th round, and then in the 1/8th they lost to team USA 5-1.
For the men, they too had a bye in the 1/12th, and in the 1/8th they came up against the team from Belgium. They took the match all the way to a shoot off, but unfortunately they missed out narrowly with a 26 point end to their opponents' 27 end.
The gold medal match for the compound women will take place on Saturday 26th at 9am British time on World Archery live.