Daniel Thompson has secured Britain a vital second quota place at the Youth Olympic Games - and a silver medal!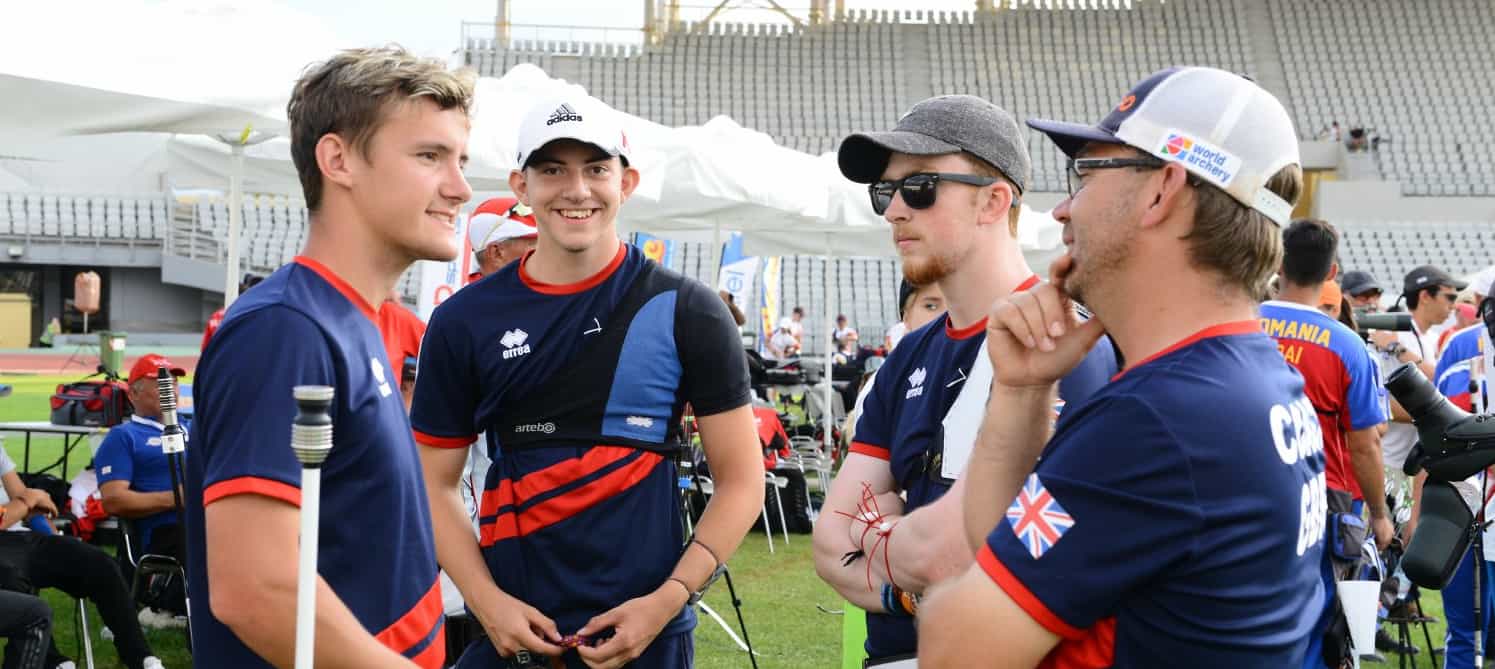 He knew he had to make sure of a top three finish in today's Continental Quota Tournament to secure Britain a second place at the Buenos Aires games in October - and nothing was going to stop him.
Qualifying in sixth place put him straight into the last 32. From there he saw off Poland's Miha Rozic 7-3, Dutchmen Denzel Pleiter and Damian Vaes 6-4 and Spain's Jose Manuel Solera 6-4. There he faced top seed Senna Roos. He put in a strong performance but the Belgian took the gold medal 7-1.
Alyssia Tromans-Ansell secured our first Youth Olympic Games place in Rovereto. Now we have our full allocation.
Jacob Reid was also shooting for quota place. He beat Stanislav Dinda of Moldova 7-1 and Denmark's Oliver Staudt 6-2 but was denied a place in the quarter finals when he lost a shoot-off against Belgium's Theo Carbonetti.
You can find the full results here.
Above: Daniel (second left) with Alex Wise, Jacob Reid and coach Jon Nott. Picture: World Archery Europe
Follow us on:
Instagram: archerygbofficial
Facebook: Archery GB
Twitter: @archerygb