New National Tour Final Champions of 2023 are named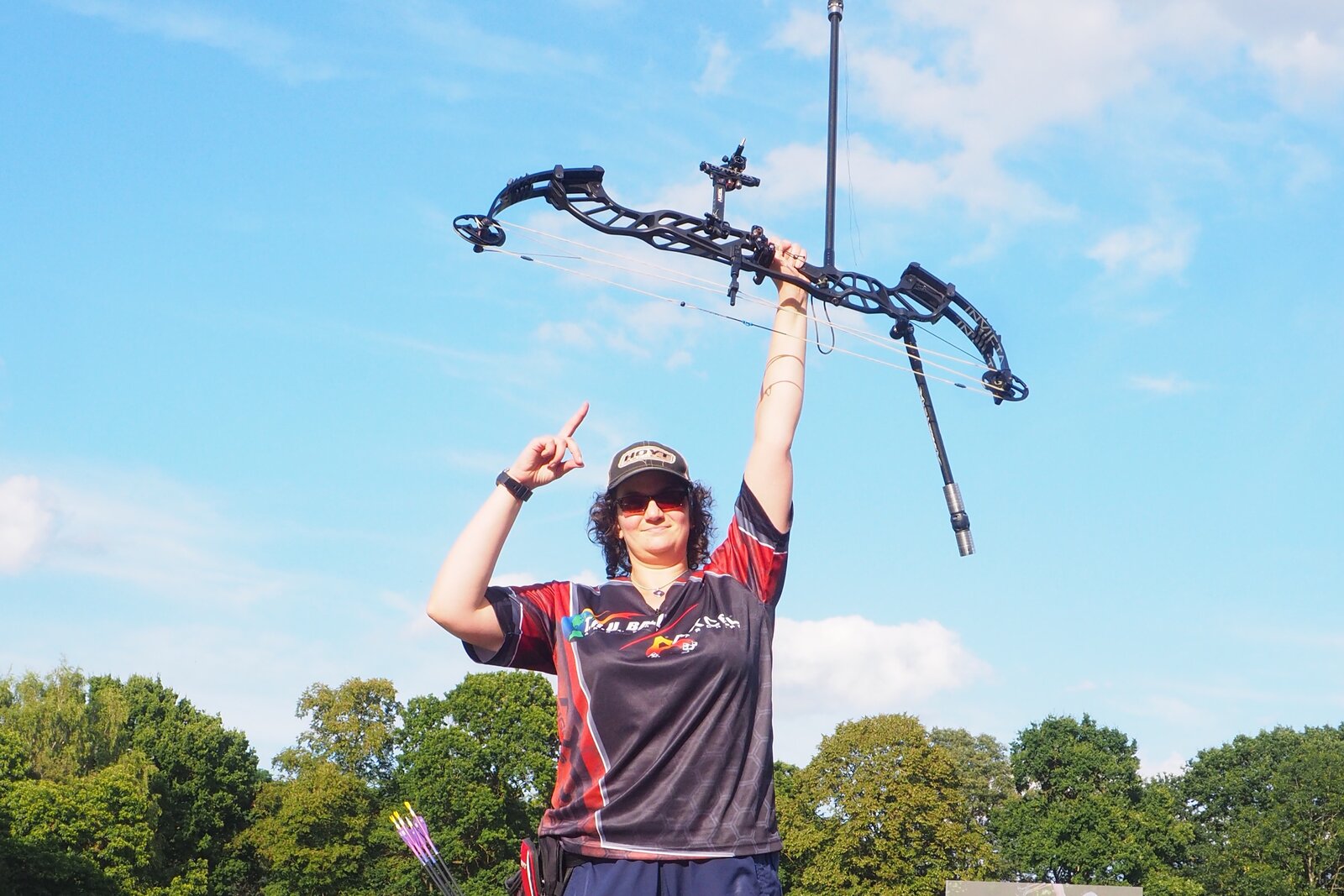 Day one at the 2023 National Tour Finals sees new champions take to the podium. This year's Final saw more barebow archers take to the stage than in 2022, with a live gold and bronze medal match.
Barebow
National Tour Final favourite and first-ranked Sarah Hubbard fought her way to her first Final win. She defeated last year's silver medallist Kim Doherty in the semi-finals 6-0 to send her into the gold match against second-ranked Pat Hotchkiss. Only letting one set slip to her opponent, Sarah took the win and the gold medal with a 6-2 victory.
A perfect 10 from Nadine Parker in the bronze shoot-off saw her snatch the third spot on the podium from Kim Doherty and take home the medal.
Sarah said: "It was absolutely brilliant. My whole year I've been working towards this, so to come away and to win is really good."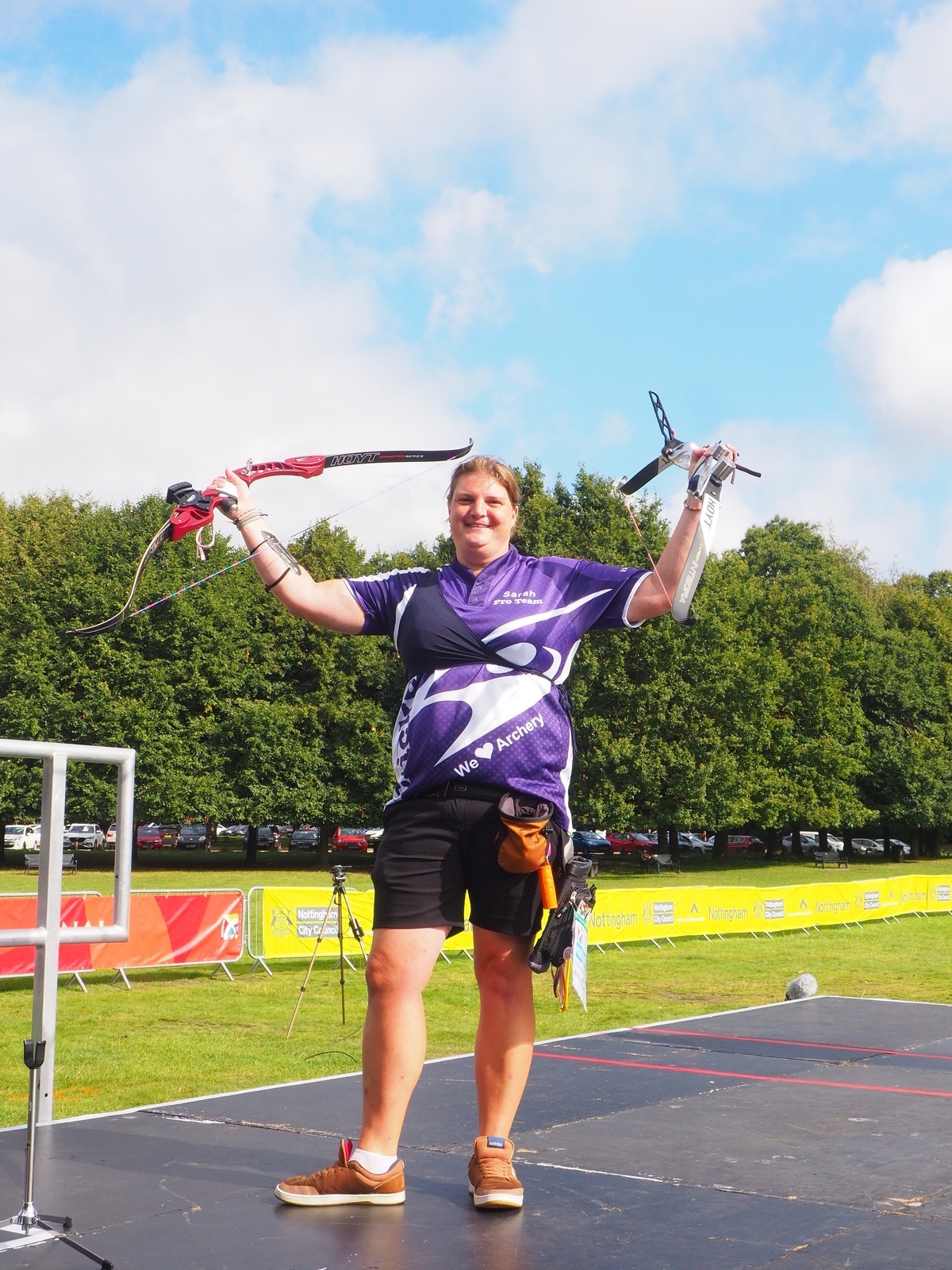 On the men's side, lowest ranked archer Daniel Kilgallon climbed to the top to take gold at his first Final. He knocked out the number one seed and the 2022 silver medallist, Ralph Barwise, in the semi-finals 6-2 to secure his gold match spot. Against last year's champion, Wilco van Kleef-Bolton, Daniel took an early lead to begin his trajectory to the top of the podium, winning 7-1.
In the fight for bronze, a close 6-4 victory from Ralph Barwise against Mark Turner earned him the 2023 bronze medal.
Daniel said: "I don't know how to describe it. I'm still in disbelief; I didn't think I'd win the first match let alone both. When I started the National Tour, I didn't expect to come top ten this year, so to win it is unbelievable."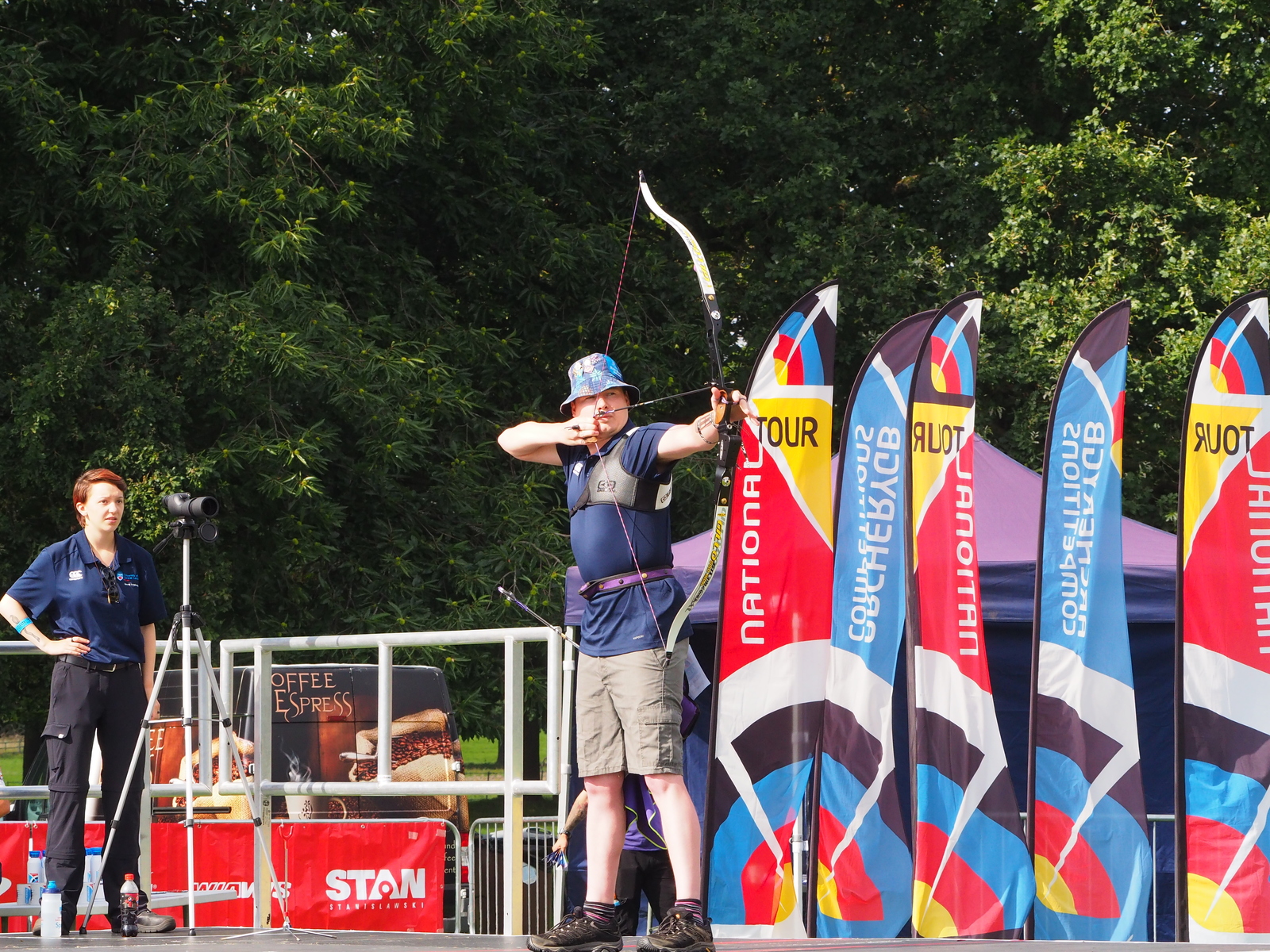 Compound
The 2018 and 2019 compound men's champion James Mason made 2023 his third National Tour Final victory. Beginning his day at the bottom of the pack in 8th, James defeated the number 1 seed, Croatian archer Domagoj Buden 145-144 in the quarter finals. Moving onto the semi-finals, James took a three-point win over last year's silver medallist Kai Thomas-Prause to earn his place in the gold medal match, where he took out 3rd ranked Ajay Scott 147-144.
In a tight bronze final, three-time consecutive champion Adam Carpenter was knocked out by Kai Thomas-Prause 146-144.
James told us: "This win feels really good. It's a big shock to be honest as I spent most of the season recovering from injury, so I went in with little expectations."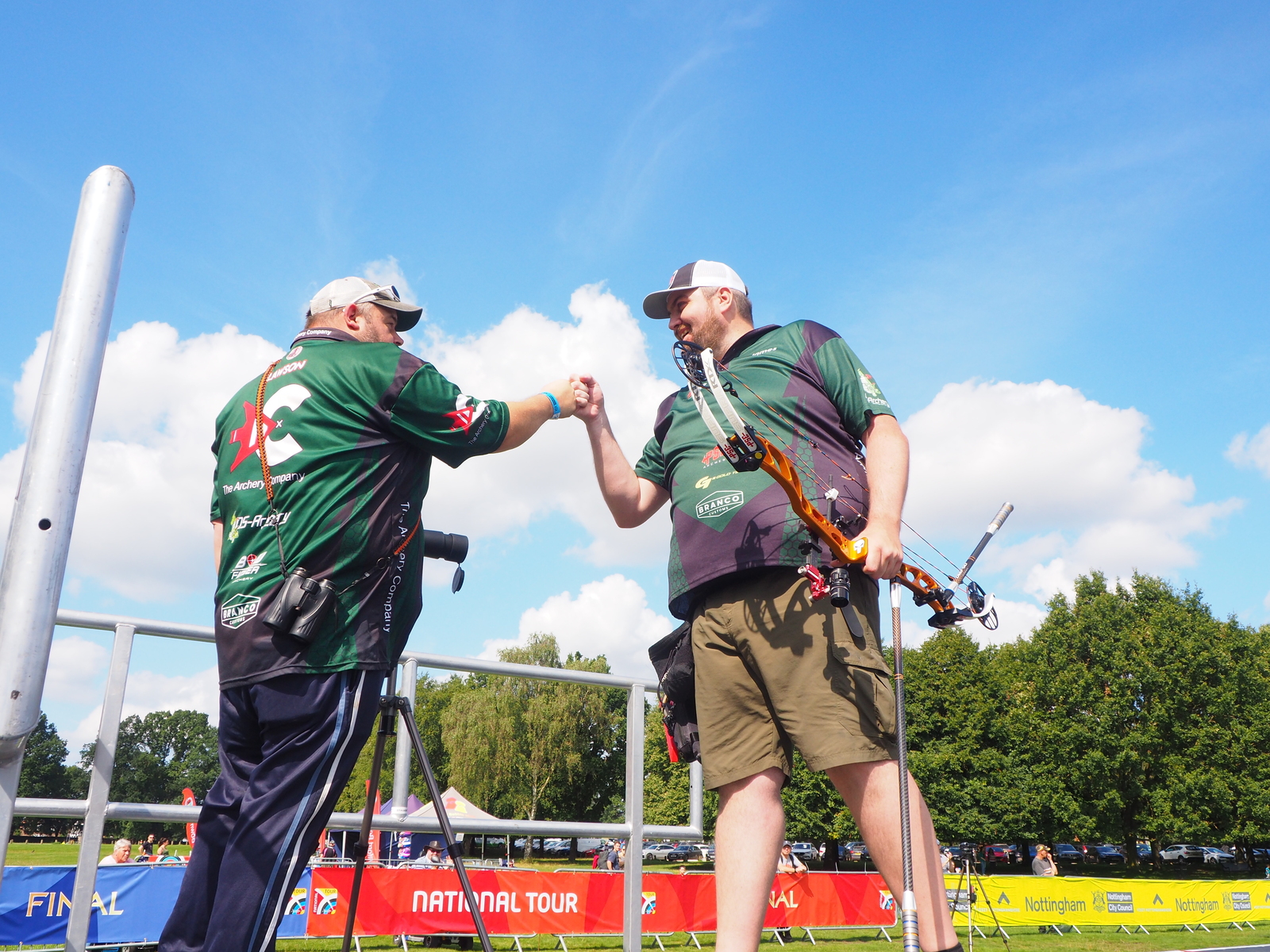 The women's gold medal was taken by first-time champion Lizzie Foster. She won by a one- point margin against 5th ranked Grace Chappell in the quarter finals, 146-145. In possibly the closest match of the day, Lizzie took a 147-146 victory over last year's champion and fan favourite, Ella Gibson. The gold final against 3rd ranked Layla Annison capped off a nail-biting day of matches, with both archers fighting it out point for point, with lizzie just edging ahead 147-146.
The world number one Ella went on to take the bronze medal with a substantial eight-point lead over National Tour newcomer Patience Wood with a near perfect 149.
Lizzie said: "I'll be honest, I don't at this point quite realise what I've done. So maybe it'll sink in tomorrow when I wake up and watch the video back and realise I have a gold medal around my neck."
Find all of the scores from the day here.