Compound archer Ella Gibson has finished 3rd after making her debut at the Lancaster Archery Classic in Pennsylvania, USA.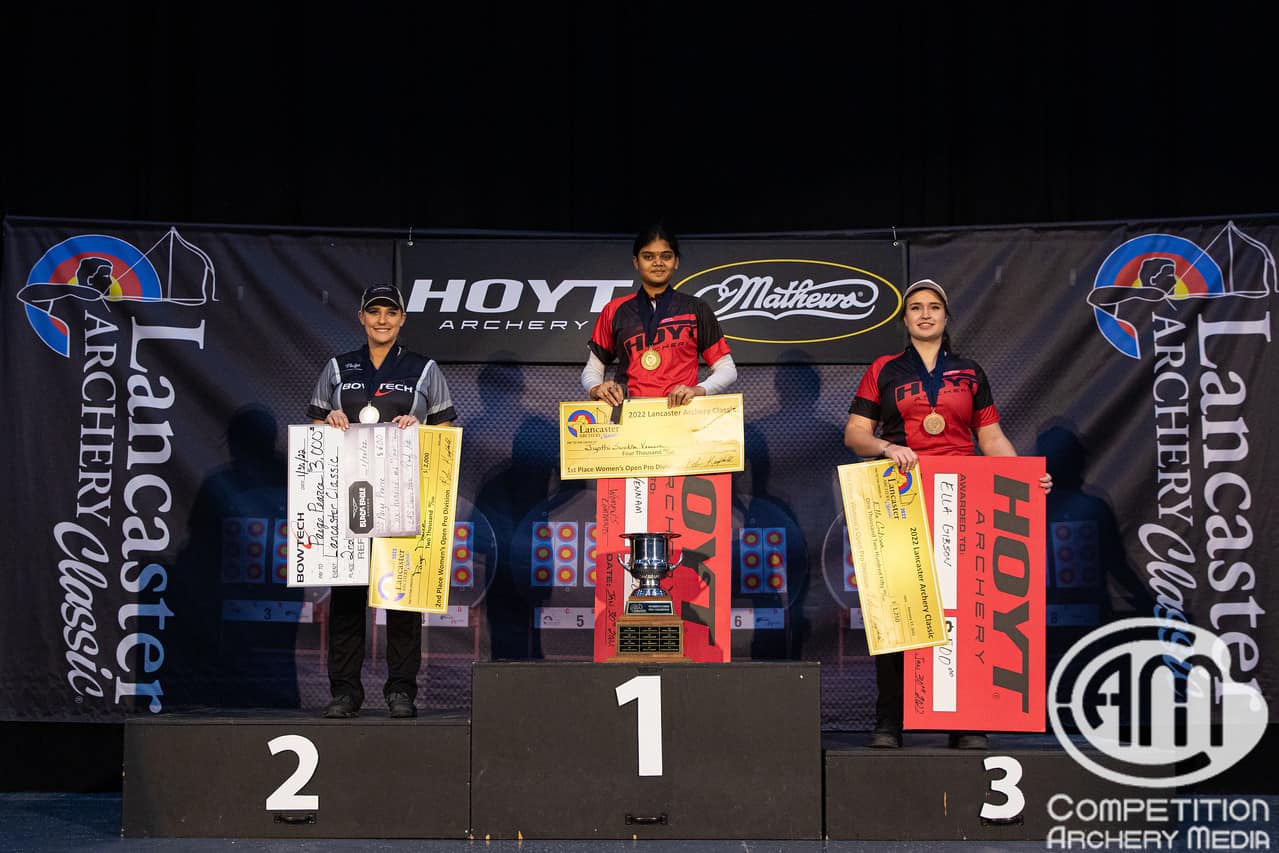 Gibson was competing in the Women's Open Pro category where she ranked 1st with a score of 653 in qualification.
She won her first match against US archer Baylee Deer 129-128, describing the match as "tricky" before taking a "nice win" 132-130 against Sharon Wallace, also of the US.
She said she was looking forward to trying the new finals format, where archers have the choice of shooting for a 12-point scoring ring.
The high-risk, high-reward ring measures 1.5cm across and is positioned below the centre of the target, on the line separating the 7 and 8-point rings meaning a miss will likely result in a score of either 7 or 8 points.
Archers must call the 12-ring before they shoot at it, and they can only call for it once per three-arrow end.
The idea is to give an archer a chance to make up lost ground or to try to seal a victory.
In the semi-final Ella faced Jyothi Surekha Vennam, of India.
She lost the 1st round 31-33 before drawing in the 2nd 33-33 and the 3rd 32-32.
Vennam went into the 4th round with a 2-point leading. Both archers shot 2 11s first. On the 3rd arrow Vennam shot an 11 so Ella selected to shoot for the 12. She hit it but Vennam won the match as it wasn't enough to catch up with her lead score.
Vennam went on to take the gold with Paige Pearce of the US in 2nd and Ella in 3rd.
After giving the match commentator help with pronouncing her home town of Cirencester, she said she felt nervous but good about making it to the finals stage.
"My coach told me pretty much just to enjoy it," she said.
Ella, who got into archery at school, starting shooting barebow around 10 years ago before switching to compound after about 5 years.