Lilleshall hosted the 2021 European Commonwealth Championships where teams from five different countries competed for the ultimate team prize.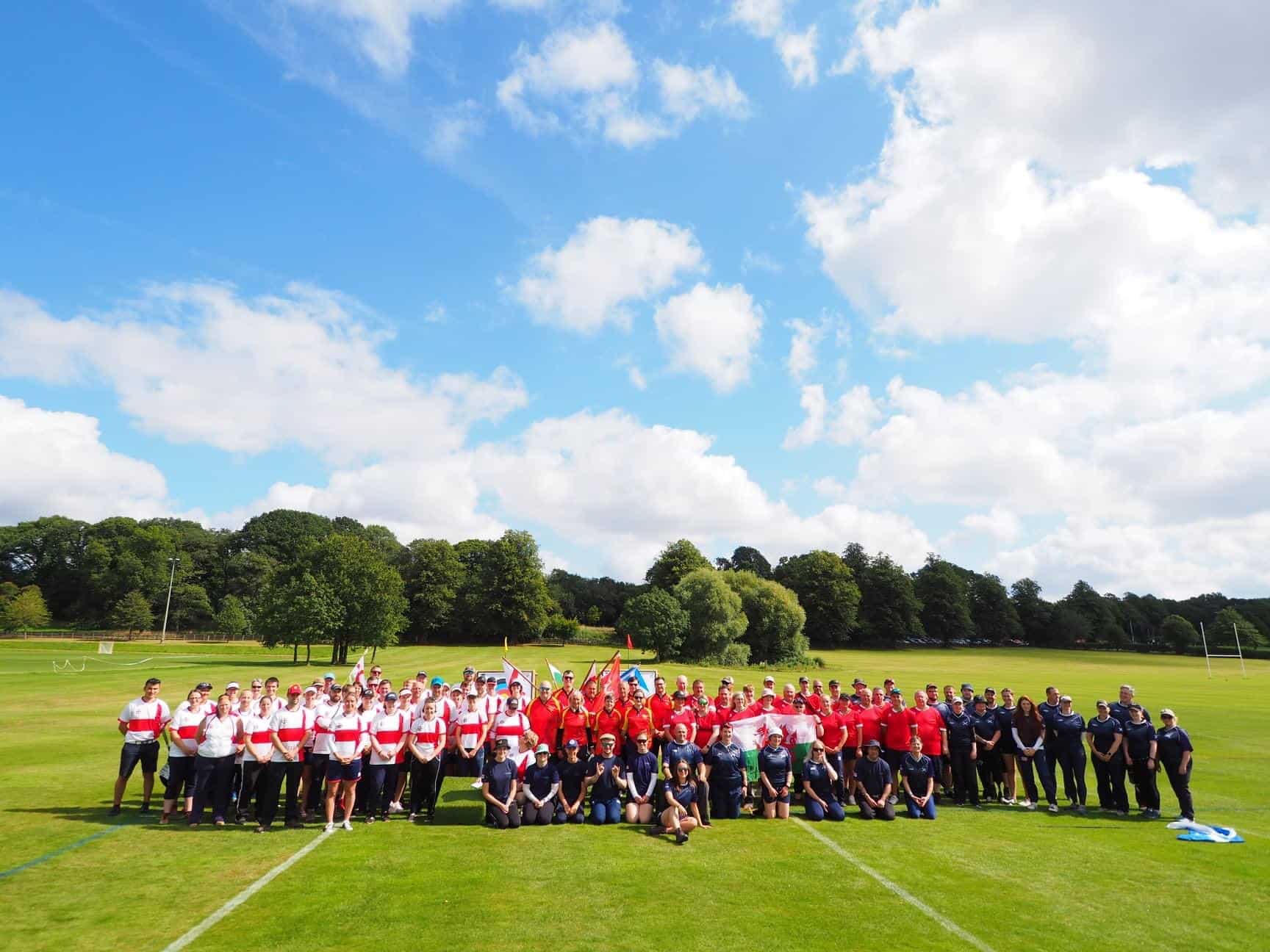 On Saturday, all archers completed their qualification round which ranked them against their competitors and gave them their overall team standings.
The selected athletes competing in the mixed teams went through their matches all the way up to the semi-finals. And to cap off the day, all of the categories doing the team round also had their head to heads up to the semi-finals, deciding the top four teams going into Sunday's bronze and gold finals matches.
Sunday morning first welcomed the barebow mixed teams onto the field of play. In the bronze finals, the England Blue Team opened up the day with a brilliant 6-0 point win against the Isle of Man. For the gold, the England Yellow Team lived up to their teammates match before them, also winning 6-0 against the Celtic Soul Brothers.
Onto the compound, up first were the bronze mixed team finals where Scotland A beat England Yellow Team 148-132. And for the gold, Wales Red put up a good fight, but it was the England Blue Team who took the win with 145-143 points.
For the compound men's team bronze final, it was Wales Green versus Wales Red, and in the end, it was Wales Red who took the win with a three-point lead, 219-215. Going for the win, both England teams came head to head in a nail-biting match which all came down to a single point. It was England Yellow Team for the win, 225-224.
In the compound women's bronze match, Scotland A came back with the medal over Scotland B with an impressive 28 point lead, 227-199. And for the gold final, England Yellow Team beat their counterparts, England Blue, also with a strong 17 point lead of 230 to the Blue Team's 213.
The matches continued with the recurves in the afternoon. England Blue Team and England Yellow Team fought it out for the mixed team bronze, and it was the Blue Team who took the win 6-2. In the bid for gold, Northern Ireland also took a 6-2 win over Wales Red.
For the recurve women team matches, Northern Ireland had a clean 6-0 win over England Blue Team for the bronze medal. And in the gold, England Yellow Team and Scotland A took their match to a shoot-off. After each archer shot their arrows, England Yellow Team scored 25 points to 24 to take the win.
The last matches of the day were the recurve men's teams. Starting with the bronze final, Northern Island took another 6-0 match win this time over Wales Red. And for the gold, both England Teams fought it out, but in the end, it was England Yellow Team who took the title 6-2 over England Blue Team.