The second day of qualification with the marked round is complete at Porec, Croatia for the European Field Championships.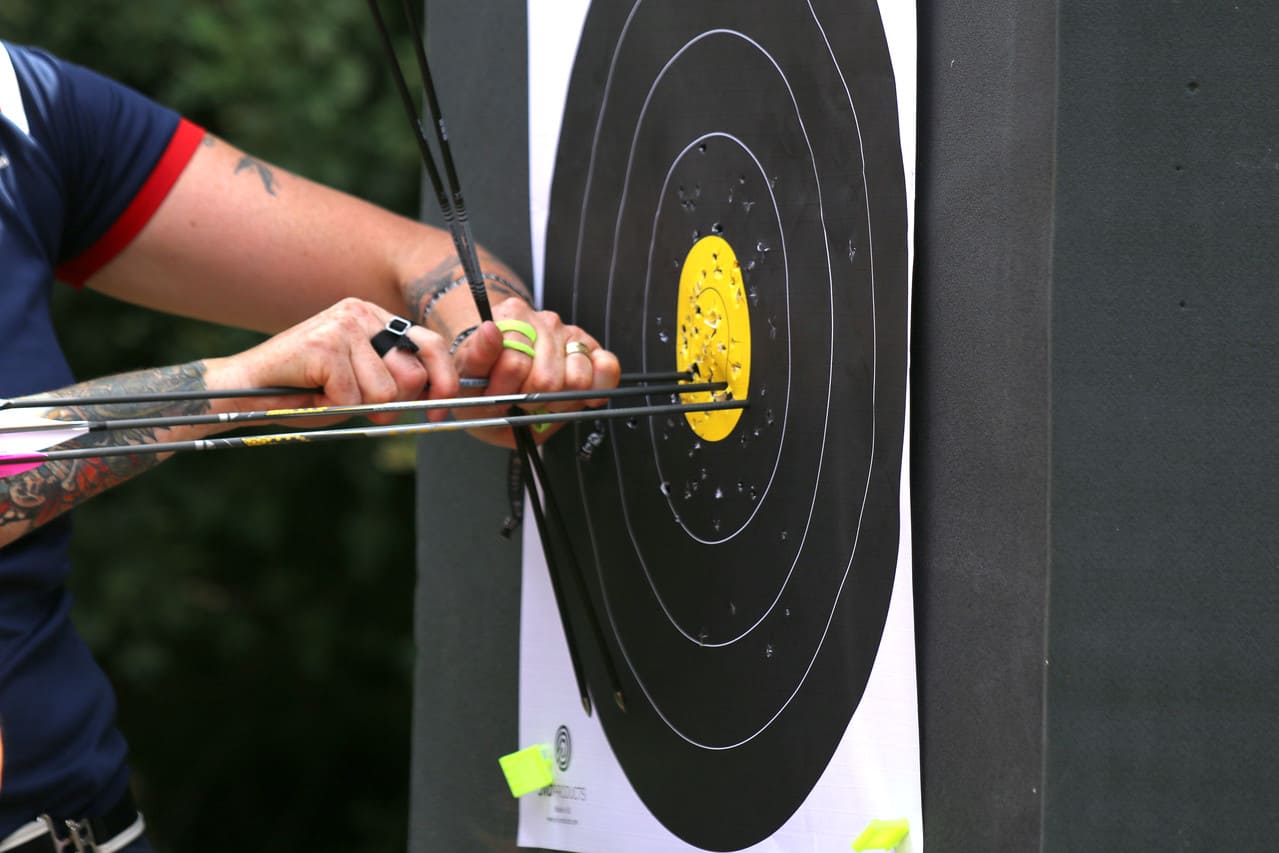 Recurve
For the recurve men, Patrick Huston has gained a 4th place rank after his 349 point marked round, 717 in total. Conor Hall finished in 9th with a 354, 706 in total, and Mark Nesbitt is in 11th with 347, 698 total.
Bryony Pitman in the recurve women category equalled her 344 from her unmarked, giving her 688 point and a 4th place rank.
After his marked round of 295 points, Joe Fairburn is in 9th place with 622 for the junior men. And for the junior women, Louisa Piper's 316 marked round puts her total at 625, ranking her in 4th.
Compound
In the compound men category, Chris White scored 401, 820 in total, putting him in 7th. Teammate Tapani Kalmaru scored one point less for the marked round with 400, giving him a 803 total and 18th ranking.
For the women Bayley Sargeant scored 389, 782 all together, retaining her 7th place position in the rankings.
Junior woman Sinead Byrne scored 367, giving her 730 and a 5th place ranking.
Barebow
James Annall for the barebow men scored 308, 643 in total, putting him in 11th place. For the women, Carol-Anne Seez got 234 points, giving her 570 points and 12th place ranking. And Romaine Mehaffey had 219 for the round, 500 total, putting her in 15th position.
For the junior women, Kathryn Morton scored 252 point for the marked, earning her 2nd position in the ranking with 564 points in total.