The qualification round has took place at the 2022 European Youth Cup Leg 1 in Bucharest, Romania.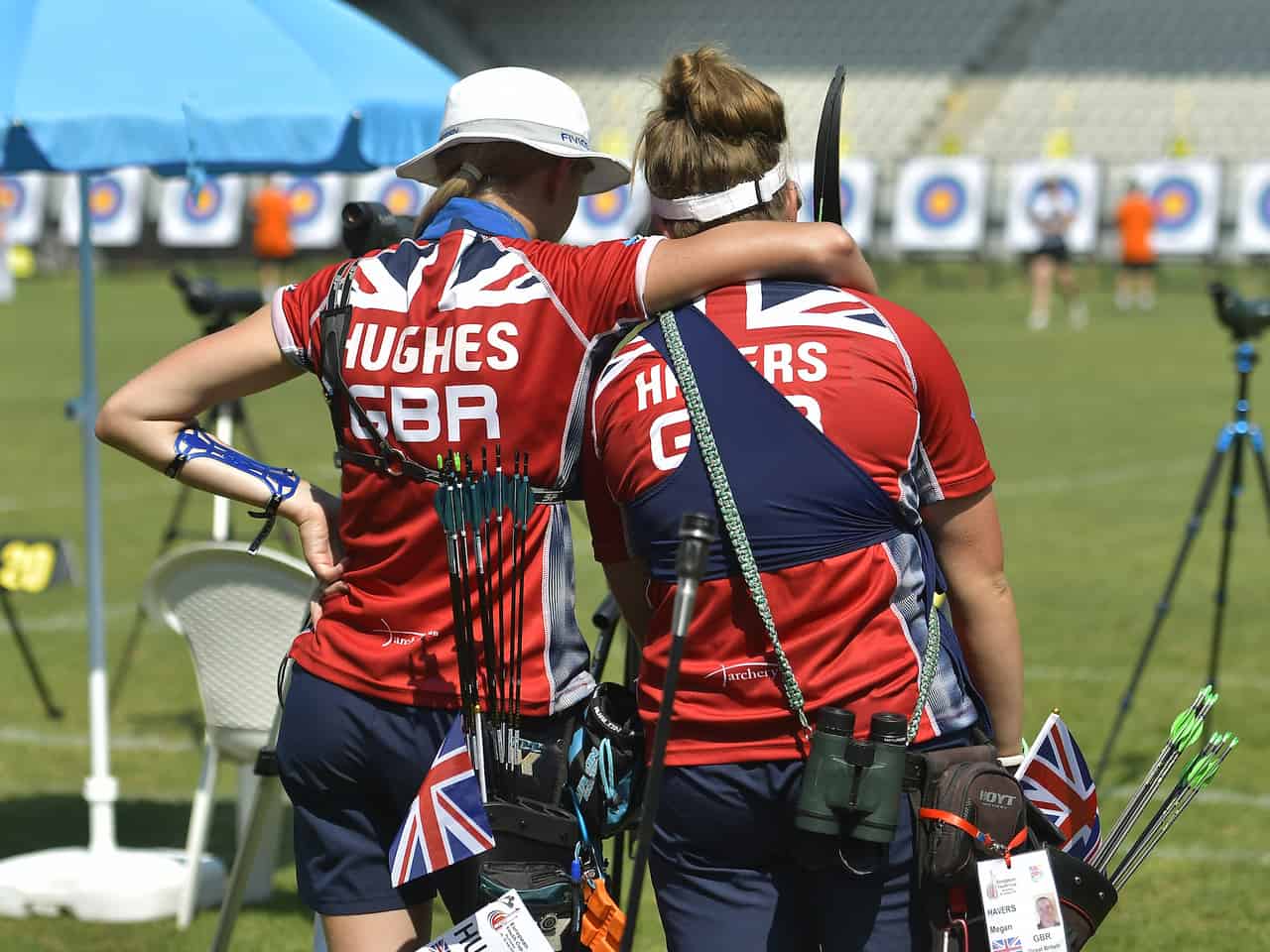 Under 21 Compound
For the under 21 compound men, Dillon Crow ranked the highest out of the GB archers in 6th place with 697. Thomas Lane came in 13th with 688, Ajay Scott ranked in 18th with 674, and Jack Wood came in 21st with 667.
In the combined team qualification, the men ranked in 4th with a score of 2059. They will shoot against the 5th ranked team from Italy in the quarter finals.
In the under 21 compound women category, Jenny Bryan topped the qualification table with 682 points. Iulia Petre ranked in 6th place with 673, Grace Chappell came in 8th with 672, and Chloe A'Bear was just below in 10th place with 669 points.
For the team ranking, the women came in 1st place with a combined score of 2,027, and they will face the 4th ranked Romanian team in the semi-finals.
The top ranked compound man and woman, Dillon Crow and Jenny Bryan, ranked in 1st place for the mixed team with 1,379 points. In the quarter final round, they will face the 8th ranked team from Portugal.
Under 18 Compound
Ioan Rees ranked top out of the GB under 18 compound men in 6th place with 693, and Oscar Orford was just behind in 7th place with 689. In 10th place was Jay Saunderson with 686 and in 11th place was Finlay Clark with 683.
As a team, the men ranked in 1st with 2,068, and they are set to face 4th ranked Romania in the semi-final eliminations.
"Being my first time away for GB, I felt that I have done my coaches proud. My day was absolutely amazing, lovely weather, great venue and most importantly no wind. All of these combined equalled a fantastic day for shooting," Ioan said.
In the under 18 compound women category, Patience Wood ranked in 1st place overall with 685 points, and Hallie Boulton finished just below her teammate in 2nd place with 677. Isabella Bruguier ranked in 4th position with 674 points, and Sinead Byrne came in 12th place with 649.
The team ranked in 1st place overall with 2,036 points.
"I was pleased with how the day went as I really strived to make all my shots the best I could and focused on my shooting not my rank, but also enjoyed every moment with my teammates and never hesitated to have a laugh. However, I definitely did feel the pressure of being ranked first from early on in the round as I've never been in that situation before whilst abroad, but my teammates (specifically Hallie and Isabella) helped me by cracking jokes keeping me smiling all day," Patience said.
For the under 18 compound mixed team, Ioan Rees and Patience Wood ranked in 2nd place with 1,378, and they will shoot against 7th ranked Switzerland in the quarter finals.
Under 21 Recurve
Monty Orton ranked in 1st place after qualification with 676 points. James Woodgate ranked just below in 4th place with 662, and Charlie Medhurst finished in 26th with 634 points.
As a team, the men qualified in 1st place with 1,972 points, and they will have a bye in the 1/8 round.
"The day went well, I'm really pleased with the result. It felt really smooth and just happened. I had some nerves leading the field, but just kept my mind away and carried on. The conditions were good but hot with an announcement of it being 48.5 degrees on the field, but I just let things happen," Monty said.
For the under 21 recurve women, Louisa Piper ranked the highest out of the GB archers in 10th with 624. Megan Costall came in 12th place with 618 points, and Shauna Punjabi came just below in 13th place with 616.
In the team category, the woman came in 3rd place with 1,858 and they will shoot off against 6th ranked Switzerland in the quarter finals.
Monty Orton and Louisa Piper's combined score in the mixed team placed them in 4th with 1,300 points. They'll shoot against 13th ranked Slovakia in the 1/8 round.
Under 18 Recurve
For the under 18 recurve men, Maxwell Oakley ranked in 16th place with 645 points. Edward Gray finished in 27th with 626, Jack Doherty shot 622 points to come in 29th place, and Will Oakes finished in 38th with 586.
As a team, the men ranked in 7th with a combined score of 1,873, and they will shoot against 10th ranked Israel in the 1/8 round.
Megan Havers came in 5th place for the under 18 recurve women with 640 points, and Emelia Hughes came in 21st with a score of 620.
"For me the day went well all together. I was just trying to keep my shots tidy and consistent, and I think that reflected in my first half. When I arrived at the venue the whole atmosphere was a bit overwhelming, but when I started to shoot my nerves calmed down and I then became relaxed," Megan said.
For the mixed team, Maxwell Oakley and Megan Havers combined score of 1,285 placed them in 6th. They will shoot off against 11th ranked Latvia in the 1/8 round.
Full results can be found here.