The GB and NI team to compete at the 2021 European Field Archery Championship in Porec, Croatia has been selected.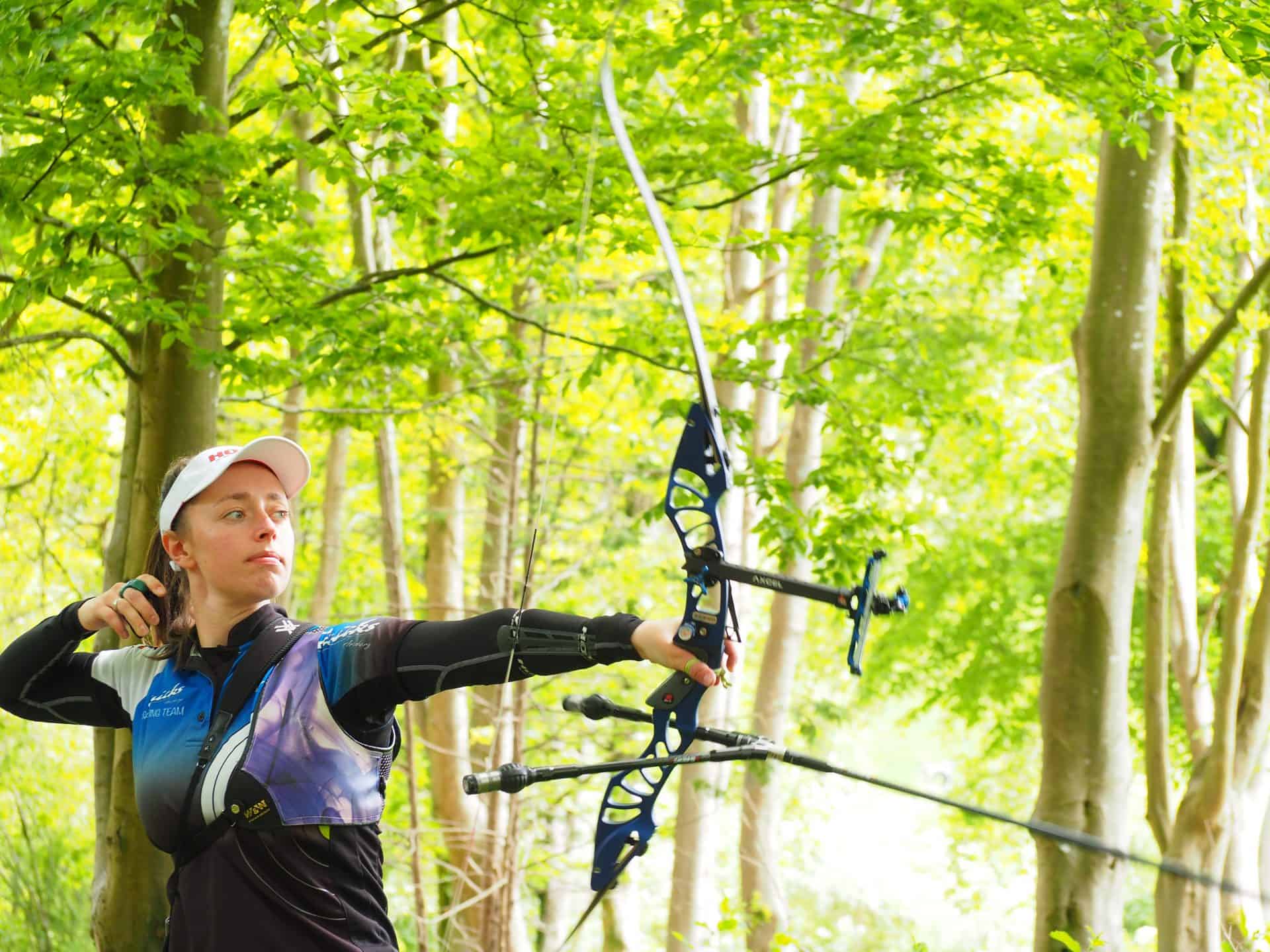 Congratulations to the following archers who will be making the trip to Croatia for the European Field Archery Championship, taking place 5-12 September 2021:
Senior Lady Barebow - Carol Ann Seez, Romaine Mehaffey
Senior Gents Barebow - James Annall
Senior Lady Recurve - Bryony Pitman (pictured above)
Senior Gents Recurve - Conor Hall, Mark Nesbitt, Patrick Huston
Senior Lady Compound - Ella Gibson, Hope Greenwood, Bayley Sargeant
Senior Gents Compound - Chris White, Tapani Kalmaru
Junior Lady Barebow - Kathryn Morton
Junior Lady Recurve - Louisa Piper
Junior Gents Recurve - Joe Fairburn
Junior Lady Compound - Sinead Byrne
Vic Williams, who is managing the team this year, said: Â"It's been a rocky road to get to this point with doubt over both domestic competitions and international travel due to Covid restrictions. However, every one of these archers has demonstrated their determination to qualify for the team and their commitment in these uncertain times is admirable.
Â"It's a strong team with a great deal of experience and skill. Four archers will be competing for GB and NI for the first time this year, and we are also looking forward to the introduction of the mixed team round at these championships."