GB win four gold, one silver and four bronze medals at the 2023 European Archery Field Championships.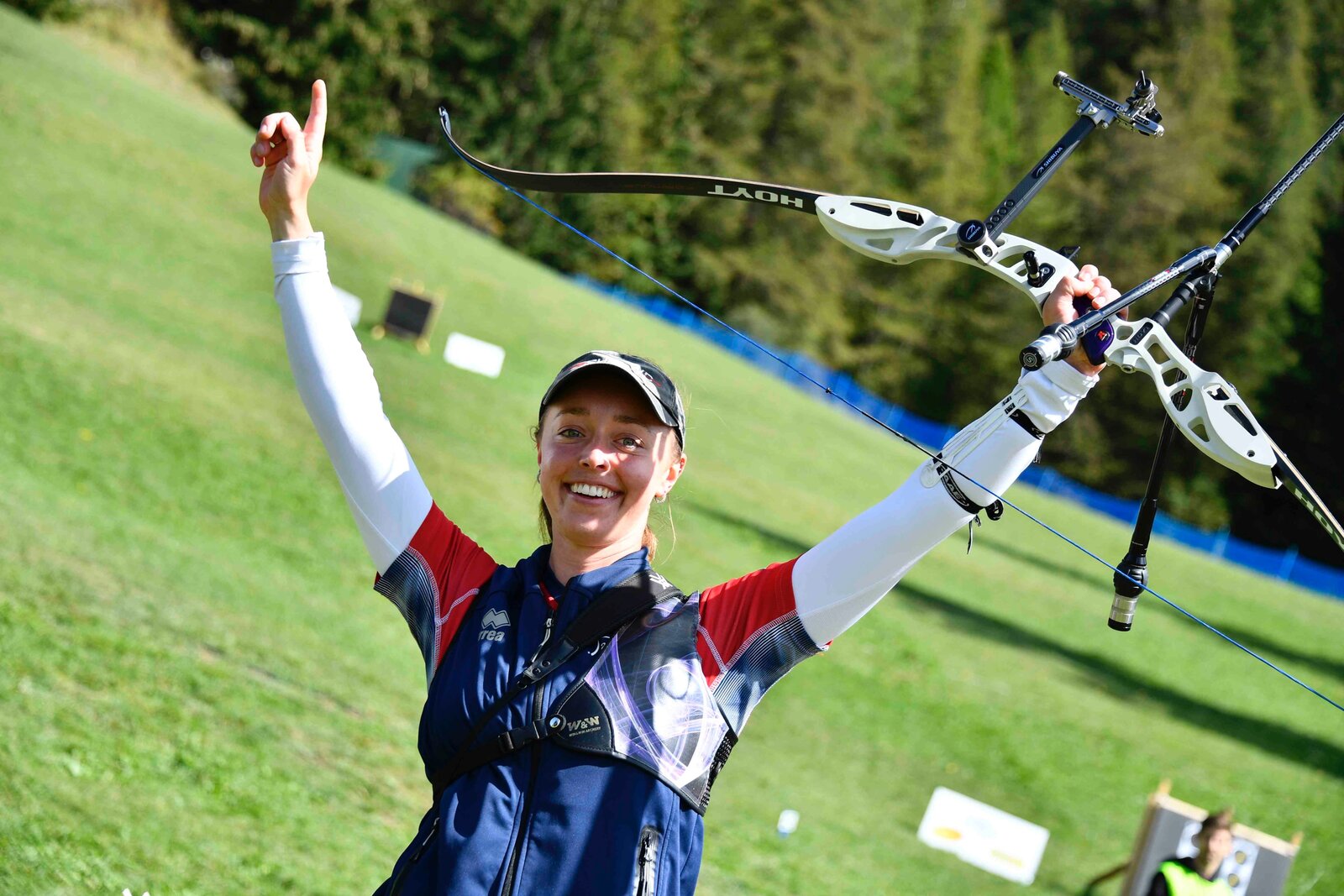 The GB team had an incredible week in Italy at the European Field Championships, bringing home four European titles, one silver and four bronze medals.
One of the stand-out performances was recurve woman by Bryony Pitman. She finished qualification in 4th place with 688 points total across her marked and unmarked rounds. Her most difficult match on paper was the semi-finals against 1st ranked German archer, Elisa Tartler, who she defeated 52-46. In the live gold final, Denisa Barankova of Slovakia took an early lead, however Bryony brought the match back to take the win with a point to spare, 57-56.
Bryony said: "It was a really great week with an awesome team! I went in knowing I had a good chance at winning, but there are quite a few strong female field archers, so it wasn't going to be easy. This medal means a lot to me, my field ones always do. It's what I wanted to achieve long before the Olympics even crossed my mind. The moment the judge put his arm up will be a moment I cherish for a long time."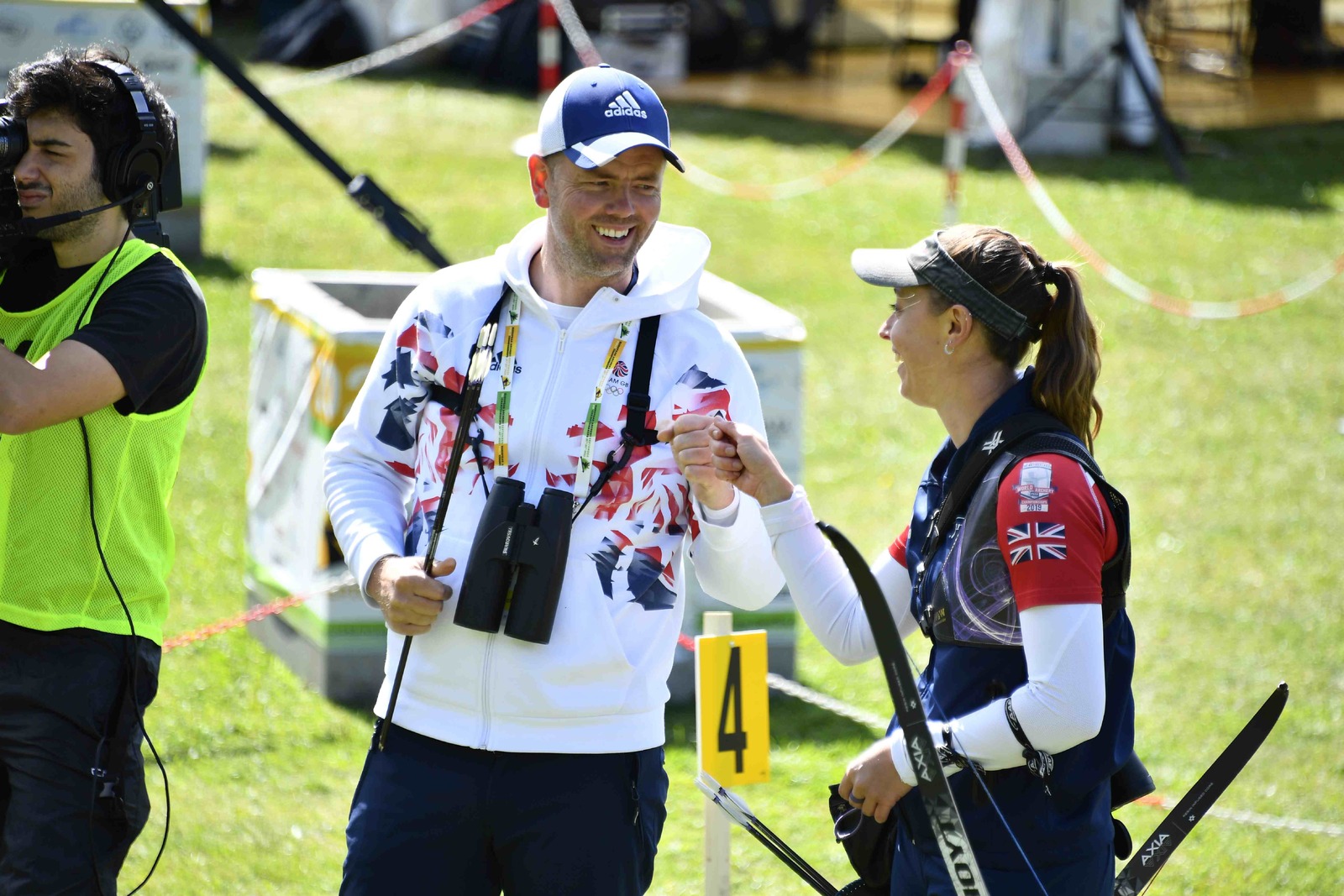 Ollie Hicks won the Barebow U21 Men's division at his first ever European Field Championships. He ranked 1st after qualification, with an astounding 63-point gap between him and the archer in 2nd place. In the end, it was Ollie and the second-ranked archer, Czech Republic's Jan Dobry, in the gold final. Ollie kept gaining one- and two-point advantages each end throughout the match, eventually resulting in a 49-40 win. This is one of three medals he earned this week, two of them being golds.
Ollie said: "It was absolutely freezing conditions, but it was great fun and I'm relieved it went the way it went."
Ollie will also be shooting at the European 3D Championships next week as a senior, about which he told us: "I'm just going to shoot and see what happens. 3D is a different game to this."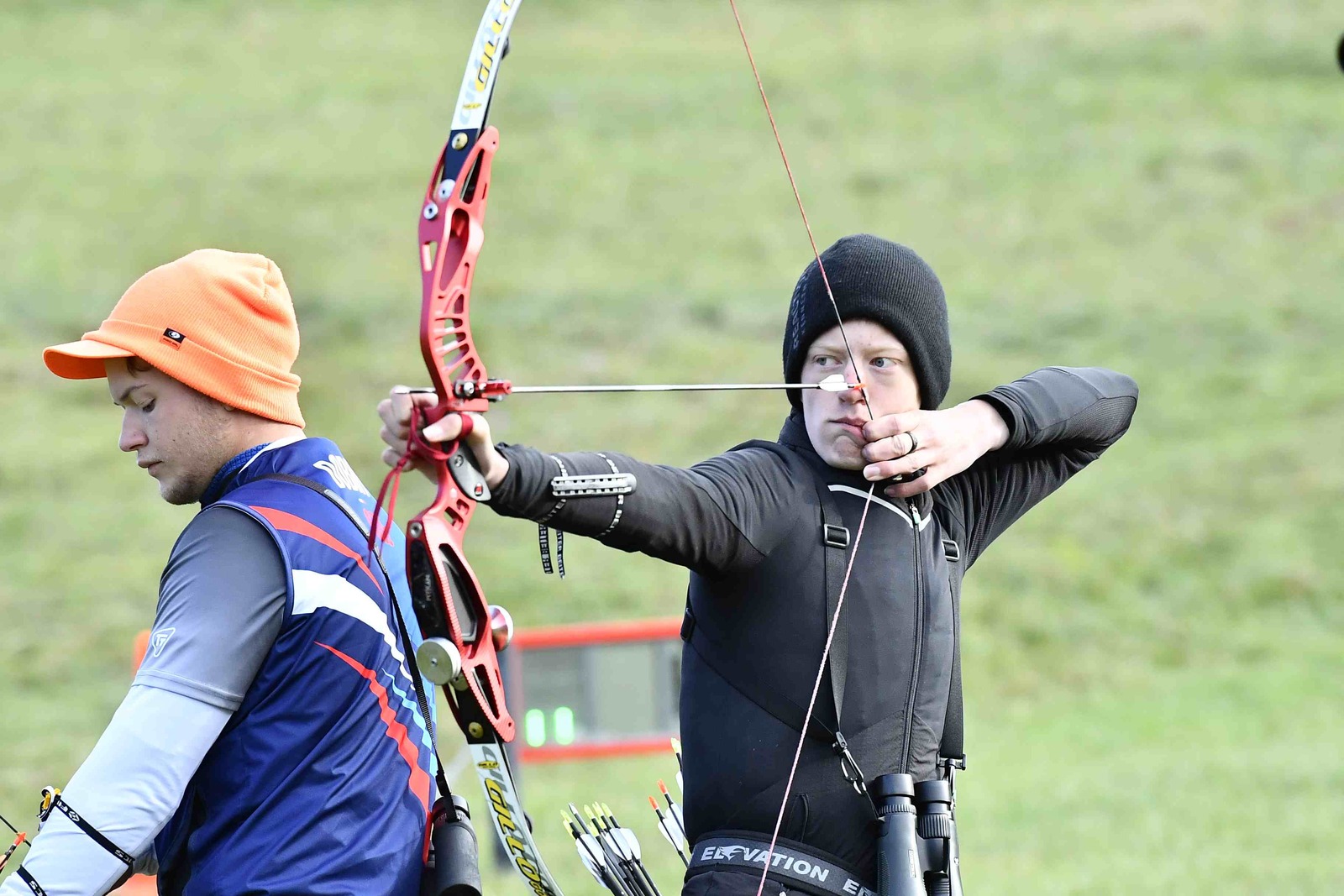 On the Barebow U21 Women's side, Kathryn Morton finished her last year as a junior with a bang, taking home the championship title. In the gold final, Kathryn faced Elena Topliceanu from Romania, and won the match with two points to spare, 40-38.
"I wasn't quite sure if I'd won or not because I wasn't paying enough attention to the other archer. My first trip I got bronze, the second trip silver, and third trip I've finally got the gold," said Kathryn.
| | |
| --- | --- |
| Category and medal | Archer |
| Recurve Women, gold | Bryony Pitman |
| Barebow U21 Women, gold | Kathryn Morton |
| Barebow U21 Men, gold | Ollie Hicks |
| Compound U21 Women, silver | Isabella Bruguier |
| Recurve Mixed Team, bronze | Bryony Pitman and Tom Hall |
| Men U21 Team, bronze | Ollie Hicks, Ioan Rees and Callum Piggott |
| Compound U21 Mixed Team, bronze | Ioan Rees and Isabella Bruguier |
| Barebow U21 Mixed Team, gold | Ollie Hicks and Kathryn Morton |
| Women U21 Team Demo Event, bronze | Kathryn Morton, Isabella Bruguier and Louisa Piper |
See all the scores from the week here.