The Olympic Selection policy is due to release at the end of March, but here is everything you need to know to be a part of this process.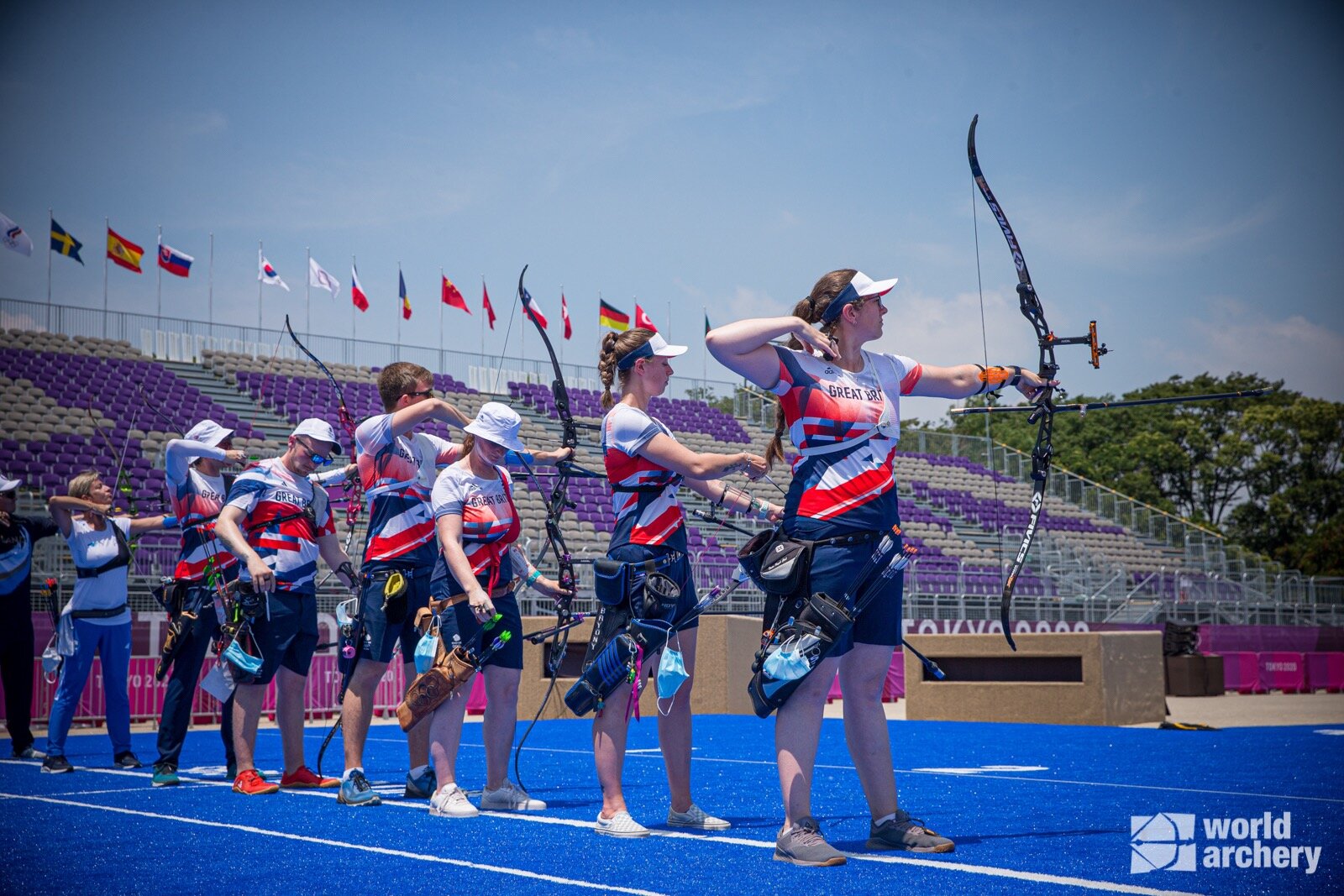 The Paris 2024 Olympic Games will showcase archery in the Esplanade de Invalides in the heart of the city. The very same venue will also be used at the 2023 Paris World Cup stage finals field, giving the Olympic hopefuls a quick taster of what's to come.
Between 25 July to 4 August 2024, 128 archers, 64 men and 64 women, will compete for medals in the following divisions: recurve men's individual, recurve women's individual, recurve men's team, recurve women's team and recurve mixed team.
The Paris 2024 Olympic Selection policy is due to be released at the end of March, but here is a sneak peek at what you need to do to be part of this process.
The key aim of the selection process is to identify the best athletes to represent Great Britain at the Olympic Games. In doing so, this year's policy seeks to:
Increase the number of athletes involved
Take the best athletes who are competing on an equal playing field at the highest level of competitions in the UK.
Getting into the 2024 stage 1 selection shoot
Athletes must compete at a minimum of 3 stages of the National Tour. An athlete's 3 best results from the 2023 National Tour will be used to rank them against the other people in their category. These scores are the combination of both the archer's qualification and their final position.
National Tour stages:
Stage 1 - Bucks or Bounty (29-30 April)
Stage 2 - Barnsley Archery Club (6-7 May)
Stage 3 - UK Masters (24-25 June)
Stage 4 - Surrey Archery Weekend (8-9 July)
Stage 5 - Evesham Archery Club (15-16 July)
Stage 6 - British Target Championships (12-13 August)
Up to 12 athletes per gender (a minimum of 8 from the National Tour results and 4 possible wild cards) will be invited to stage 1, providing they have shot the minimum entry scores - 610 for women and 640 for men (these can be shot at any World Record Status WA70 competition in 2023).
The 2024 selection shoots
There will be a minimum of 2 stages in early spring of 2024. After the 1st stage, the top 6 in each category will be invited to the 2ndStage. Any athletes who win World Cup, World Championship or European Games medals in 2023 will earn bonus points going into the selection shoots.
By the end of the selection process, the athletes selected must have hit the British Olympic Association enhanced minimum qualification standard (EMQS) of 635 for women and 650 for men at least once at a WRS competition.
Update: Download the selection policy now
The Paris 2024 Olympics Selection Policy has now been published and can be downloaded via the button below.
Paris Olympics Selection Policy