Competition has started here in Paris for the third stage of the World Archery Hyundai World Cup with the recurve qualification round.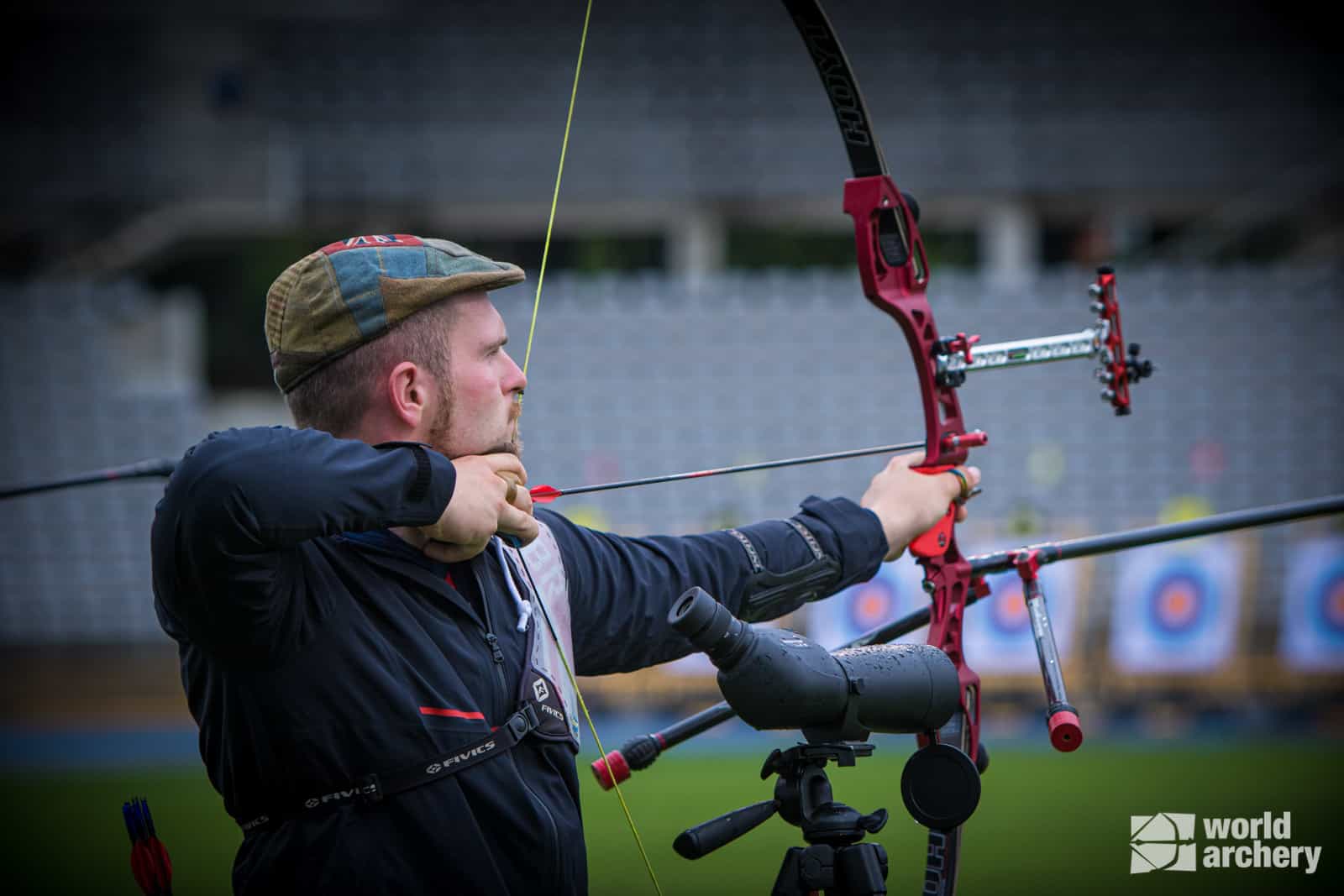 The first day of competition saw some incredible performances by Great Britain as it all kicked off with the qualification round at the Hyundai World Cup in Paris.
Recurve Women
In the morning session, the recurve women fought their fair share of weather conditions and they almost managed to finish their 72 arrows before the thunder arrived.
"In general it was a bit cloudy and miserable, the sun did come out briefly and it got quite hot. And then it turned very quickly. It was a little bit scary with the lightning, and it was a bit unnerving having to carry on with that going on around," Bryony Pitman said.
Despite their changeable surroundings, the women kept their cool and finished the last three ends of the round just in time for the rain.
"Even though the lightning was getting really close and the bangs were really loud, I just got on with it and carried on. There were a couple of big bangs when I was at full draw which was a little distracting, but I still made good shots and put them in the middle," Naomi Folkard added.
Olympic reserve, Yulia Larkins, topped the GB women and earned herself 26th place after qualification with a 645.
"It started well. I was trying to use an updated technique and I had a bit of a wobble in the second end, but I got over it and the score opened up. This is my new personal best for international competition," Yulia said.
The GB women will go into the team matches ranked in 9th place.
Recurve Men
In the afternoon, the recurve men commenced their qualification and narrowly escaped the majority of the downpour.
"Normally I would've packed loads of separate layers to shoot in. Today I shot in a waterproof jacket because of the heavy rain. It was a different waterproof than I would usually wear and it noticeably effected my shooting. I took it off and suddenly things started feeling loads better. This was a useful learning point for me," Patrick Huston said.
The youngest member of the Olympic squad, James Woodgate, finished the day in 12th place with a 671.
"It was a bit of a rollercoaster for me. I started off not the strongest and had a few low ends. In the second half, I really found my form and got into a good groove. I think I got a little distracted with where I was on the leader board. After the selection shoot I thought I've got to do this now and show who I am, " James told us.
The GB men finished in 6th place for the team, and the mixed team came in 12th.
Full results can be found here.