GB archer Ian Edwards became the 2023 European 3D Champion this weekend in Italy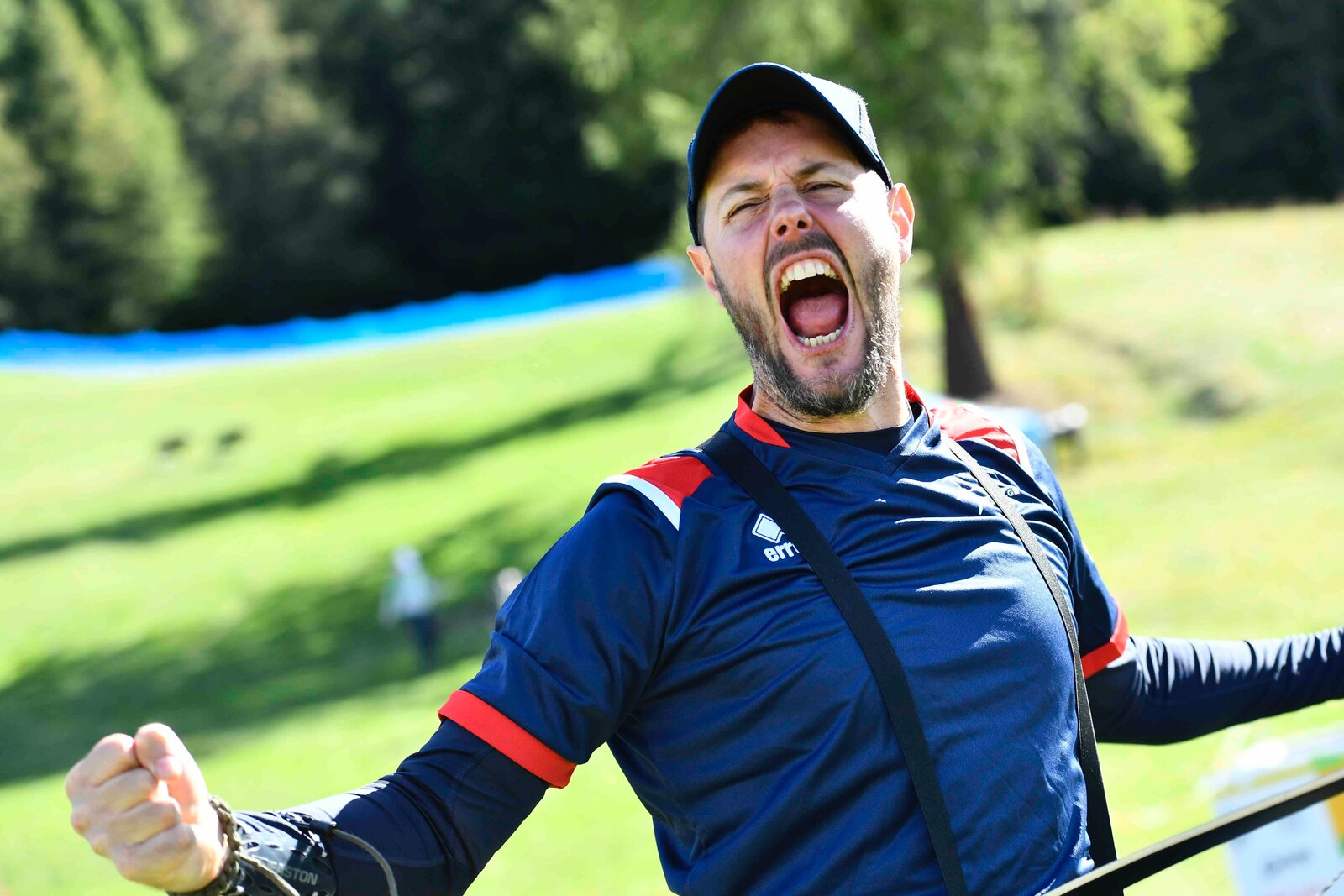 The 2023 European 3D Championships was held in San Sicario, Italy, just a week after the European Field Championships in the same location. In the individual finals, GB shooter Ian Edwards won his first international 3D title. Under World Archery rules, the category longbow combines traditional English longbows and American flatbows, the latter of which Ian shoots.
After the qualification round, Ian finished in 4th place with a score of 802 for his two courses shot. Ian made his way through the elimination pools and came to the all-important semi-finals. He faced France's Robin Gardeur, shooting 28 to the Frenchman's 20 to earn his place in the live gold final.
Ian said: "You're just so nervous in one way and then also you feel like you're a little bit out of it, you're not quite there. Your world becomes like this tunnel vision, and you're just trying to remind yourself 'run your shot process, get your form correct'. It's intense. Super intense!"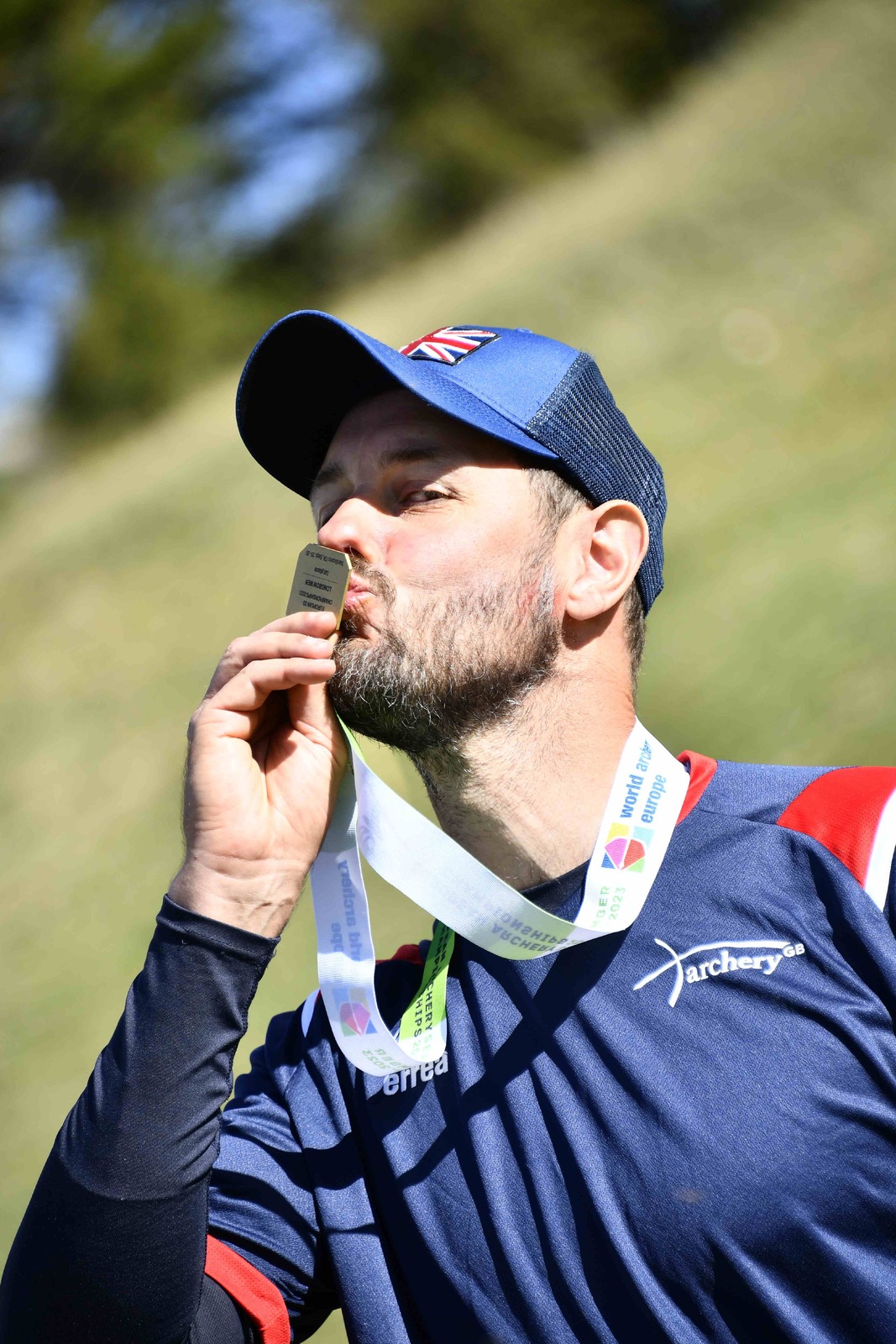 The fight for the title against 2nd ranked Italian archer, Enzo Lazzaroni, was a nail-biter throughout. Both archers were tied on 23 apiece going into the final end. An 8 to finish from Ian was enough to take the win from his opponent, naming him the 2023 European 3D Champion.
Ian added: "It means so much. After all the hard work of messing around with wooden arrows, trying to tune the bow, get your form correct, arrow after arrow, and then to come here is just amazing. The whole event is so cool, it's amazing."
Barebow man James Annall came two points shy of winning a bronze medal at the championships, finishing the final match 34-36 points against 3rd ranked Giuseppe Seimandi.
James and Ian also finished in 5th place in the men's team round along with compound archer Tom Duncan. They lost out on a place in the semi-finals by just a six point margin.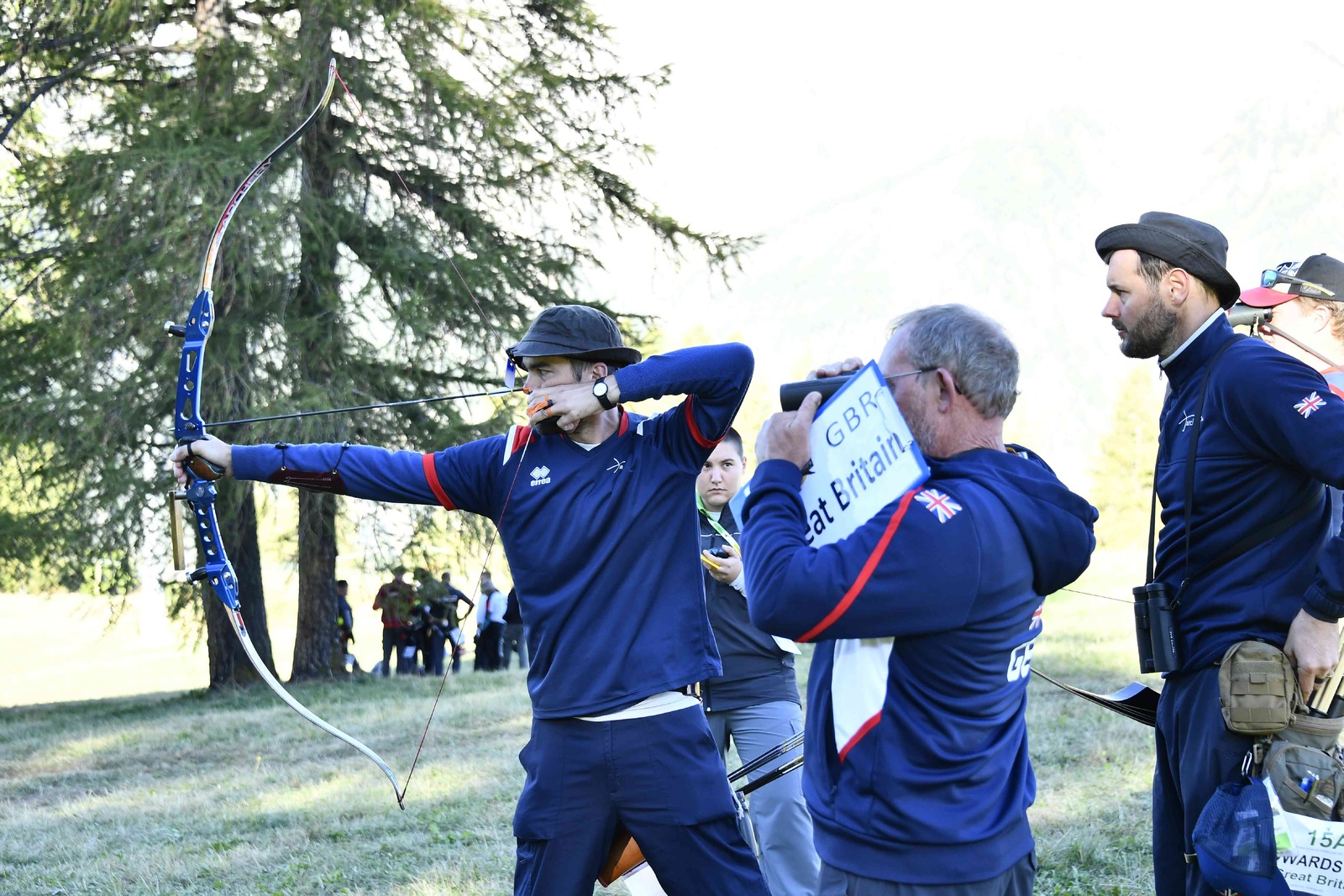 See all the scores from the week here.