It's Mental Health Awareness Week (10-16 May) and what better time to consider how archery helps your wellbeing?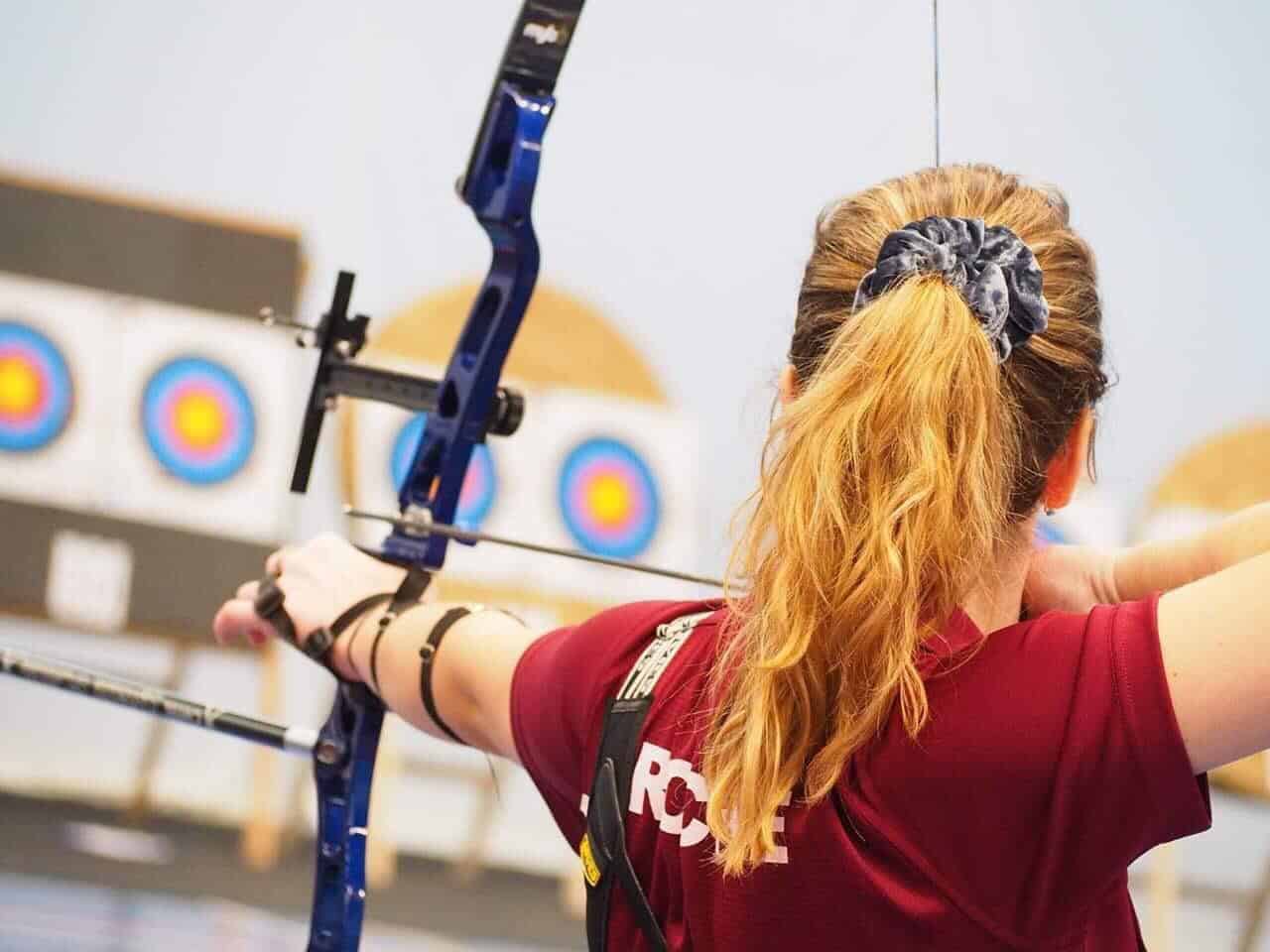 This year, Mental Health Awareness Week reminds us to connect with nature as a way of rebalancing our mental health. With many archers thrilled to be back shooting outdoors, spending hours in the fresh air, we'd like to remind you of some of the other benefits that archery offers, such as enhanced focus and concentration.
As well as being a rewarding physical sport, archery can also help boost mental wellbeing. A high-concentration sport, archery requires participants to set aside time to do nothing but focus on a single element - hitting the target.
Archers commonly say that when they are aiming, everything else fades into the background, which helps train the brain to focus on the here and now, ignoring distractions like negative inner speech and external stressors that may occur in everyday life.
Meditative practice
Archery could be considered as a form of active meditation, providing a positive impact on a person's mood and helping to ease anxiety and depression - with some archers noting that it can be just as calming as yoga as it balances the body and mind.
The effects have been cited as improved sleep, reduced stress levels, and sharpened mental faculties like memory and problem-solving. Participating in archery, especially in an outdoor setting with other people, can positively influence mental health. Archery is also an inclusive sport open to all regardless of fitness or ability, meaning everyone can get involved.
Archery and mental health stories
Elite archer John Stubbs, who was recently selected for the Tokyo 2020 Paralympics, discovered the benefits of archery during his recovery from a motorbike accident. He'd suffered from depression and originally tried archery as a way to focus his mind and improve his mental wellbeing. Since then, he has gone on to become a double Paralympic medallist, won numerous World Archery Championships and been awarded an MBE. 
[caption id="attachment_26939" align="alignnone" width="300"] John Stubbs is on the Tokyo 2020 para archery team. Photo: World Archery[/caption]
Cerys Roche is a Pathology Assistant at East Sussex NHS Healthcare Trust and a Member of University of Leicester Archery Club 
"I first got into the sport around eight years ago by attending an open day run by Eastbourne Archers LSC. I instantly fell in love with the sport and distinctly remember begging my parents to let me sign up to their beginners' course. Archery very quickly became my passion and I wanted to spend all my free time in the field. Since then, I have shot a barebow, a traditional flatbow and a compound, but nothing beats an Olympic recurve for me. Recurve also offered the privilege of travelling the country to compete in shoots which I have been lucky enough to do both before University and with the University of Leicester's Archery Club when I started my degree.
[caption id="attachment_26943" align="alignnone" width="300"] Cerys Roche[/caption]
"At the start of the pandemic, like many people, I struggled with the complete lifestyle change. The fear of the unknown was quite overwhelming. In my laboratory we had to prepare for the worst-case scenarios, which was difficult to overcome at times. It was incredibly challenging comprehending how a straightforward placement in my local hospital pathology laboratories turned into working on the frontline of a global pandemic.
"I stayed in contact with the members of my club during lockdown, as many of them are good friends. They provided a strong support network during uncertain times. Last summer I made it back to shooting and had the opportunity to try my first clout shoot with a few members from my club. It was a lot of fun to try something completely new and I found it a great way to get back into shooting. Getting back to the sport I love has, of course, made me much happier and being active and spending time outdoors surrounded by friendly, like-minded people is always beneficial to my wellbeing."
Mental health resources
Public Health England has a range of useful resources to help with managing mental health issues. Please see their updated Every Mind Matters resource bank, and why not take the NHS-approved Your Mind Plan quiz that provides personalised advice on how you can boost your mental wellbeing.