A number of clubs are still struggling to find indoor and outdoor archery ranges this winter, but there is hope. The Bowmen of Danesfield thought luck was against them, but have recently found a great temporary base.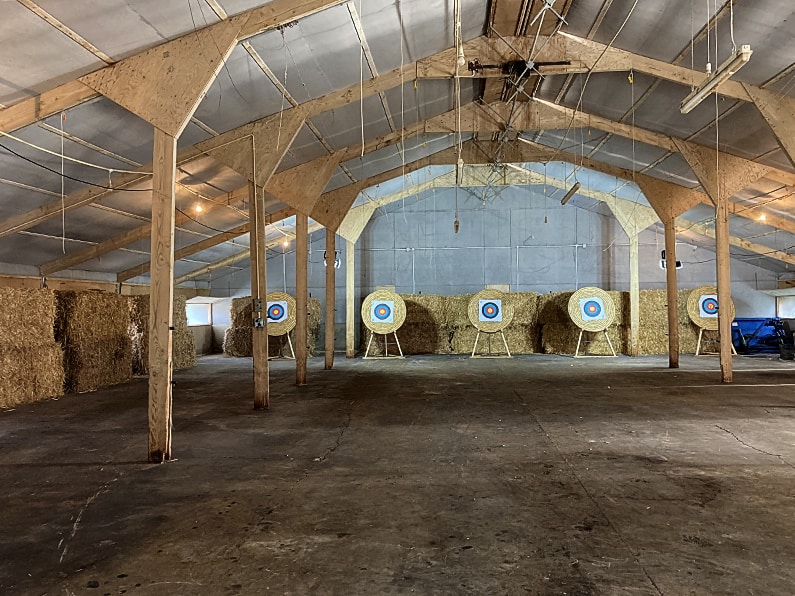 Barry Iles of the Bowmen of Danesfield in Somerset, said: Â"Our archery range has been on a school playing field for years, and we were very lucky to continue there in recent months, but the school has understandably not allowed us to return to indoor shooting in their gym over the winter months.
Â"This, of course, gave us a dilemma, and as a club we could have faced a challenging time. We had a quick look around the area but there are no other school or leisure centres of sufficient size to accommodate us, as we're in a very rural part of the country.
Â"We therefore faced travelling quite a distance to venues outside the area that might be able to allow us to hire their venue. After much brainstorming of the types of buildings that might be able to accommodate us, perhaps a warehouse or a village hall, we hit on the idea of an old farm building, and through our contacts, a friendly farmer offered us the winter use of one of his buildings (shown above).
Â"He kindly pushed all the straw bales to the sides of the building and allowed us to leave our bosses in place, and within a week we were using this venue. We have a dedicated page on our website with an online booking form, which enables us to control the numbers shooting.
Â"The response from the members has been very positive, though some are naturally still very cautious of mixing with others. Our shooting numbers are down but on a positive note, most people have renewed their membership.
Â"My advice to anyone searching for a temporary winter archery range would be to think outside the box and talk with your network of contacts, and look into local online directories for suitable community spaces. Finding a range in these difficult times is not an easy task and does also require effort from club members, but I've found most people really do want to help and are very obliging."