Old hands of the Great British recurve junior and cadet scene will be more than familiar with the process of submitting their season's best scores in order to earn the chance to win a place on an international squad by triumphing at a one-day "selection shoot".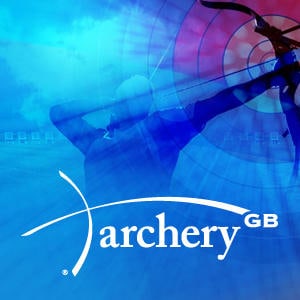 However, in an innovative departure from past practice, Archery GB Performance has published a new recurve selection policy for the 2017 World Archery Youth Championships in Rosario, Argentina.
Athletes seeking to represent Great Britain at the Youth World Championships will be required to successfully progress through three stages of selection designed to test their capability to succeed on the international stage.
Performance Director, David Tillotson said "this process is unashamedly designed to develop athletes who are internationally competitive, not only in their shooting capability, but also their event management and team contribution".
The all-important Stage 1 concerns obtaining an invitation to the Selection process. The familiar practice of achieving minimum performance standards or "selection scores" will be retained but, in a major change, these scores will represent a starting point for athletes to engage in a much more extensive process than the previous selection shoot event.
The new system is designed to allow coaches to track all athletes' development in a more holistic way than ever before. In the first instance, athletes will be asked to record all scores gained in 720 and head to head rounds on a new custom-built score tracker. Launched today, the score tracker can be accessed through an athlete's Sport80 account. A user guide with full details can be found here. Scores from March 2016 onwards can be recorded retrospectively and all results should be recorded, above and below the selection process threshold.
It is envisaged that the score level will be raised in the future, but currently the minimum score levels have been kept at the same level as previous years for all categories. The published scores can be found on page 5 of the selection policy.
Athletes who have achieved the minimum scores will be invited to participate in Stage 2. During this stage, a series of opportunities and challenges will test the athletes in order to gauge their potential for international success. The crucial attributes that will be taken into account will be the ability to consistently execute the shot and to compete and adapt under pressure in a variety of conditions.
In a new development to the overall performance vision, emphasis on a team ethos will be central to the selection process. Archery is often thought of as an individual sport, but athletes in contention for selection will be expected to show that they can actively contribute to the group unity required for international team success.
At the end of stage 2, athletes can expect to hear if they have gained nomination to the team, but the process doesn't end here. Selected athletes will be required to maintain or improve their standards during stage 3 in order to represent Great Britain at the most prestigious event on the Youth Archery calendar.
Performance Pathway Manager, Ceriann Davies said "it's a privilege to represent Great Britain in any sport and we want to ensure our teams are better prepared to win medals on the International Stage."
Frequently Asked Questions regarding the new selection policy are being tracked and collated, please contact cait.leach@archerygb.org with any enquiries.
Follow us on:
Instagram: archerygbofficial
Facebook: Archery GB
Twitter: @archerygb