Enjoying the sunshine? It's wonderful and conditions could not be better for our outdoor season. But can we remember, please, to stay safe in the sun?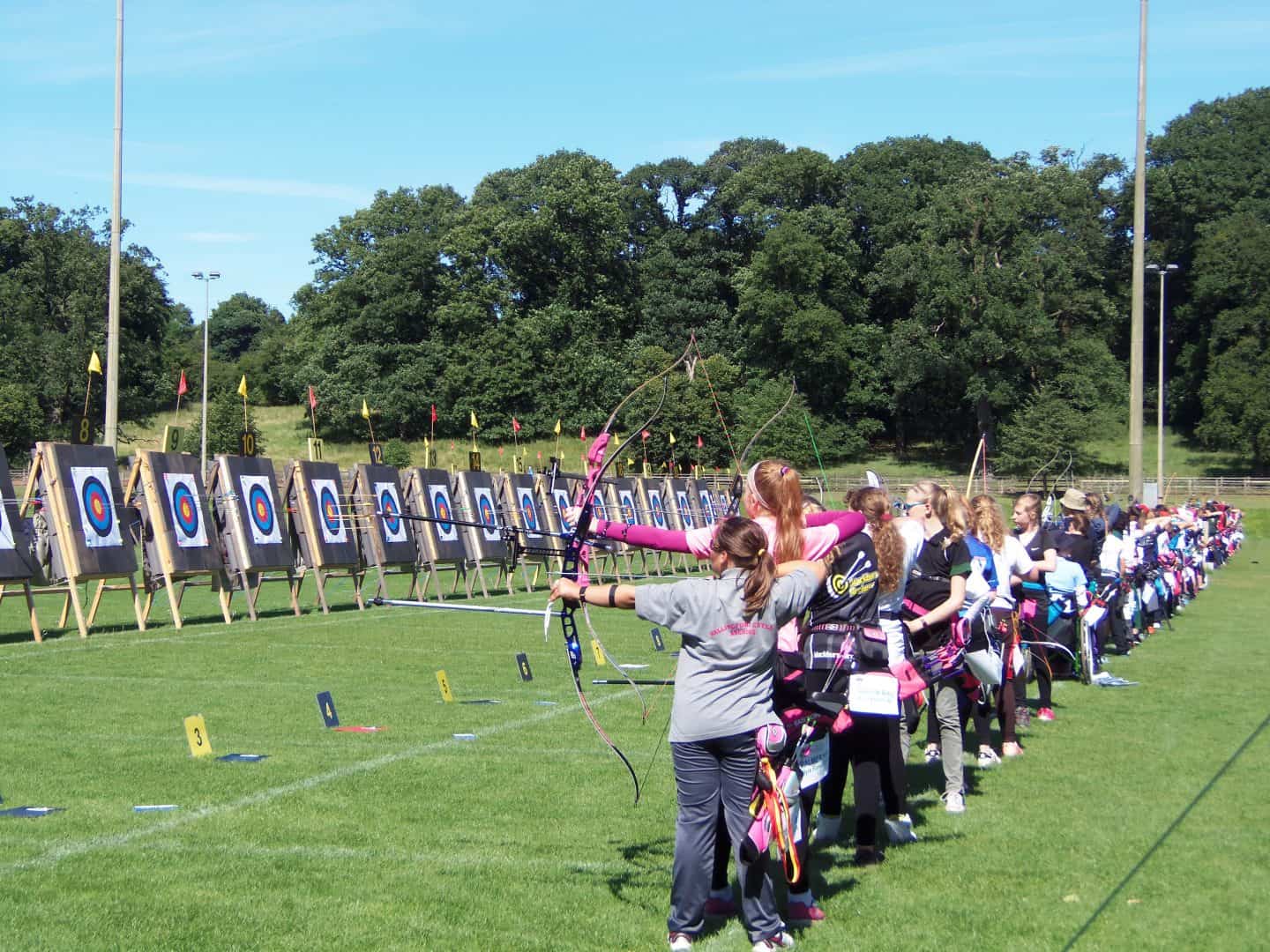 It's been one of the longest consistently sunny periods for years and it looks set to continue, so if you are heading to a tournament - it's time to prepare.
Adopt the old Slip, Slop, Slap advice. Make sure you are wearing appropriate gear - many summer tops now come with sun protection built in, so slip one on. Slop on 30-plus sunscreen that offers both UVA and UVB protection and slap on a wide-brimmed hat. Don't forget sunnies with UV protection. And adopt one of the internationals' top tips: use an umbrella when walking to the target. Just remember to take it down and put it on the ground before you score and collect your arrows and make sure they are safely tucked in your quiver before you put it up again.
The NHS advises staying out of the sun between 11am and 3pm, so if you are not shooting, seek shade. If you are going to be out all day, apply sunscreen twice: once 30 minutes before going out and just before going out. Apply liberally, particularly to face, ears feet and backs of hands and keep topping it up.
Equally important: make sure you stay hydrated. Bring a coolbox and ice packs to keep your drinks cool, and share with your neighbours. Remember that water is better than fizzy drinks. And don't forget plenty of fresh, juicy fruit.
But the main thing is to enjoy the sunshine and take full advantage of this wonderful weather.
Picture: Millie Wiilams
Follow us on:
Instagram: archerygbofficial
Facebook: Archery GB
Twitter: @archerygb