Over the summer break, many young archers found their sporting progress hampered owing to Covid-related restrictions at their local range. Here's how one club is addressing the issue.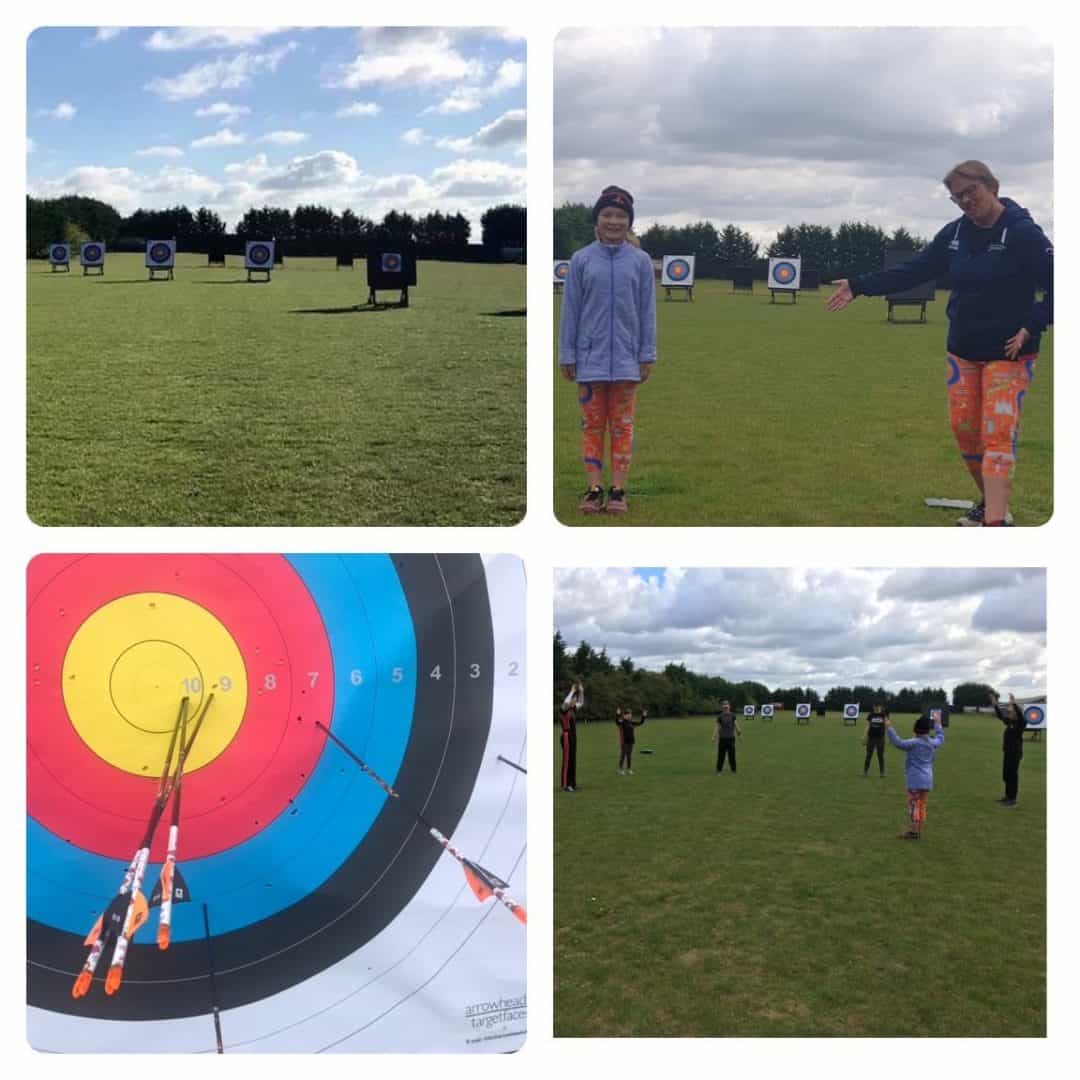 Children are adapting to a new routine as they return to school after the summer holidays, which for some were perhaps not as much fun as they would have liked. Under the circumstances, it was a challenge to return to shooting in the usual way - something that Wellingborough Open Archery Club in Northamptonshire has recently addressed.
Helen Sharpe, Archery GB Club Ambassador and Safeguarding Officer of the Wellingborough club, said: Â"Having returned the club and members to shooting in May, one of the biggest issues we have faced has been mental health. Having restricted numbers and social distancing has been especially hard for the juniors who hadn't been to school, seen friends or family and with the booking system limitations, couldn't really shoot with their club friends either.
Â"As club Safeguarding Officer, seeing the toll this took was hard and as someone who suffers with mental health issues and knows how archery helps me with them, I felt it was important to look into ways that we, as a club might help. After discussing it with my husband, Paul, who as a club coach ordinarily supports the juniors, I then reached out to Gaynor Hutchison who is a senior coach at Aim4Sport where many of our juniors usually go for different levels of coaching."
A plan was agreed and Wellingborough has since held two monthly sessions at the club with Gaynor, Paul and Helen to allow the juniors to attend coaching sessions with their peers, with parents encouraged to leave them and come back later. Helen added: Â"We are seeing most archers improve. Communication has definitely improved and there are many more smiles!"
With spirits high it wasn't long before a competition was requested, and Helen was involved in arranging a 720 at the end of August which, owing to unforeseen events at the sports ground, was quickly relocated to the local Aim4Sport range instead. The event saw eight of the juniors taking part in their first competition since February.
Eleven-year-old Maisie was one of the archers involved. Her mum, Fiona, said: Â"Maisie benefited so much from the junior sessions and 720 competition. It gave her some normality in a time when everything was on hold. She loved being back in the competition mindset and seeing her fellow peers. Maisie always felt safe during these sessions and there were clear rules in place to guide the children."
Helen added: Â"The Aim4Sport club members were wonderful, sacrificing their distance shooting to allow our juniors to take the main range. As with any competition there were smiles and frowns but even those who were not happy with their scores were thrilled to be on the line.
Â"I cannot express enough the pride in seeing those juniors step up, and our gratitude to everyone at Aim4Sport for sharing their facilities to allow the juniors to have their event. I've always believed that relationships can be created to help us all within our sport and most certainly that the spirit of pulling together is key in the current circumstances. This was most definitely proven in recent weeks."