The 2019 Junior Rankings have been released!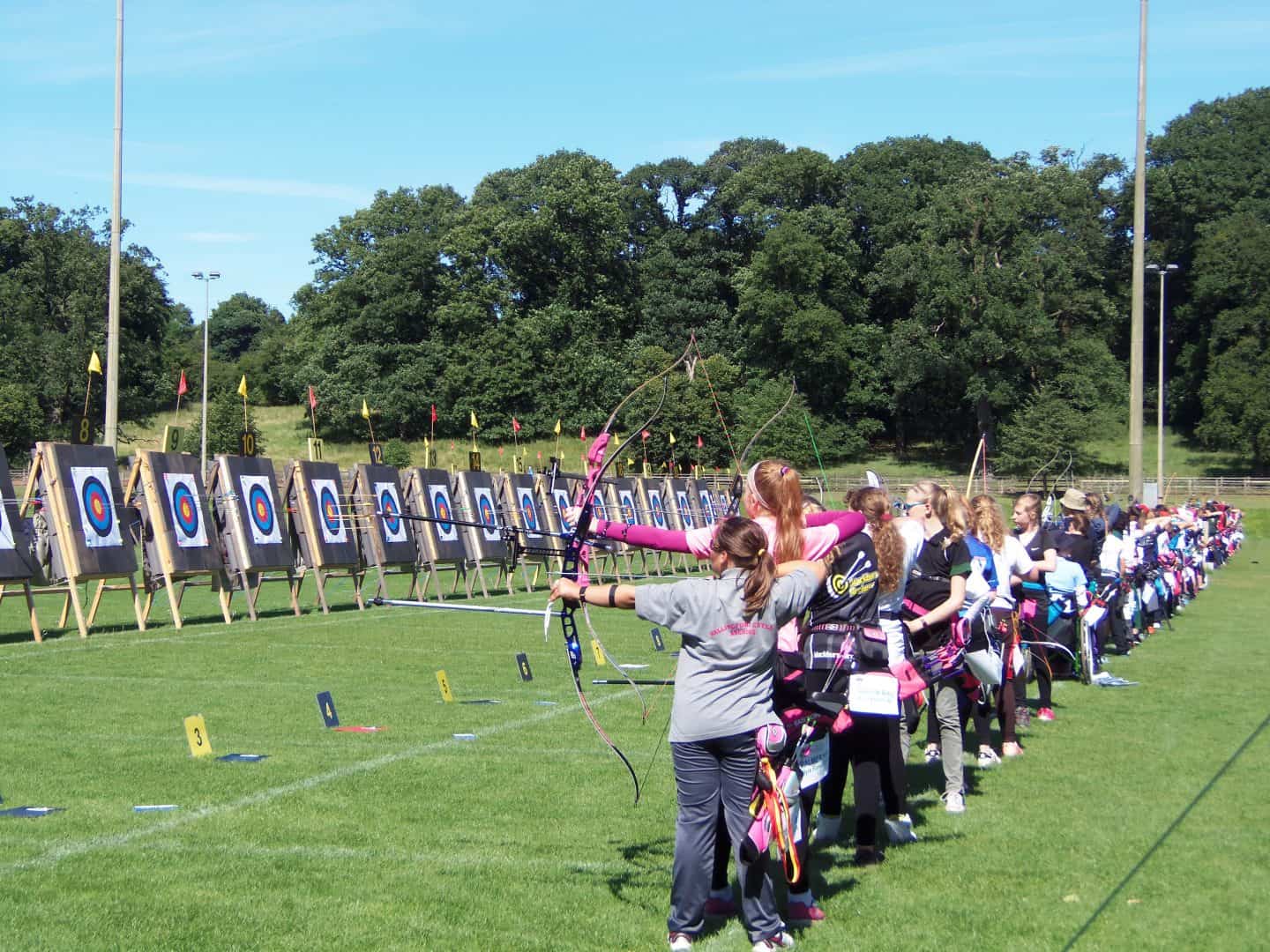 Congratulations to all who took part in the 2019 Junior Rankings.
Junior Girls Recurve
The Junior Girls Recurve division had 77 scores submitted from all age groups (U18-U12). The top 10 handicap scores had only 12 points between them with top 6 consecutive scores.
Kathryn Taylor (U18), Meridan Archery Club, took first place after placing 21st in the 2018 rankings. Kathryn improved her handicap from 128 to 97 this year. Lauren Rawlings (U18), Bowbrook Archers, ranked just behind in second with a handicap of 98, also upping her ranking from 11th in 2018. In third place was Shauna Punjabi (U18), Chessington Bowmen, with a handicap of 99, again, increasing her ranking of ninth from 2018.
Heike Palmer, Redhill Archers, was the highest-ranked U16 at fifth place with a handicap of 101. Isabelle Haslam, Anchor Bowmen, ranked highest for the U14 age group in eighth place and a handicap of 107. The highest-ranked for the U12 age group is Megan Havers, Fosse Company of Archers, ranking 20th with a handicap of 126.
Junior Girls Compound
An increase of submissions was seen in the Junior Girls Compound division this year, again with all age groups participating.
Jenny Bryan, Sherwood Archers, retained her title from 2018 and topped the 2019 Junior Girls Compound rankings with a handicap of 34. Jenny bettered her 2018 handicap by nine this year to retain her title. Sophie Meyrick, Andover Archers, also kept her second-place position in the rankings with a handicap of 43. Holly Clifford, Deer Park Archers, ranked third with a 47 handicap.
The top three archers are all U18 age group and all submitted scores for senior rankings. Jenny ranked 12th, Sophie ranked 71st and Holly ranked 22nd. Chloe A'Bear, Deer Park Archers, ranked fourth and was the highest ranked U16. Eighth place and highest ranked U14 Girls Compound was Isabella Bruguier, Crystal Palace Bowmen. U12 highest ranked was 14th place Chloe Scott, Redruth Archers.
Junior Girls Longbow
Rosie Elliott, Chantry Bowmen of Rotherham, took top spot in the Junior Girls Longbow after finishing second last year. Rosie is in the U16 division, but regularly competing on the senior line already.  Jennifer Cuthbertson, Killingworth, ranked second this year with a handicap of 192. Jennifer was the only U18 who submitted scores for rankings in the Junior Girls' Longbow division.
Lily Crook, South Wansdyke Archery Club, claimed third place and highest placed U14. Molly Joyce, Burnham Co.of Archers, ranked fourth, also U14.
Junior Girls Barebow
Junior Girls Barebow division also saw an increase in scores submitted, from 7 to 10 over the past year. There was an increase in scores submitted for the 2019 rankings from 2018.
Amelia Chumber, Braintree Bowmen, claimed top spot ranking first with a handicap of 151. Sophie Martyn, Bowmen of the Tors, bettered her ranking from fifth in 2018 to second this year, with a handicap of 162. Emily Summers, Deer Park Archers, ranked third with a handicap of 173. Amelia and Emily are both U14 age group, Sophie is U16.
Katie Dixon, Whitburn Archers, is the highest U12 ranked archer in this division in seventh place and fellow club mate Holly Stacey just behind in eighth place, also U12.
Junior Boys Recurve
This year has shown great improvement for a lot of the Junior Boy Recurves and lots of movement in rankings.
First ranked is James Woodgate, Woking, with a 65 handicap, improving his ranking by three from last year. Monty Orton, Meridan Archery Club, ranked second, jumped up 11 places this year and finished with a handicap of 74. Both of these two athletes are in the U18 age group.
Charlie Medhurst, Redhill Archers, went from being ranked 15th in 2018, to ranking third this year. Charlie is also the highest placed U16 in this division. The highest U14 ranked archers are Alexander Smirnis, Killingworth Archers, who ranked joint eighth with William Liversidge, both on a handicap of 107.
Junior Boys Compound
All age groups have been represented in the 2019 rankings, along with more submissions for 2019.
Lewis Haslam, Anchor Bowmen, has retained his title for 2019 but bettered his handicap from 34 to 25. Lewis also ranked 22nd in the senior rankings this year. Dillon Crow, Cleadon Archers, also U18, ranked second, which was an improvement from sixth place last year.
Dru Ridding, Millom Archers, and Ben Cardy, Lacetown Archers, ranked third both on a handicap of 43. Dru is also the highest ranked U16 archer and also ranked 78th in the senior rankings. Alex Parker, Deer Park Archers, ranked highest for U14 in seventh, with Alfie Ridding, Millom Archers, ranked highest for U12 in 13th.
Junior Boys Longbow
William Walker-Matthews ranked first in this division. William is in the U14 age group and from Purbeck Archers. We would love to see more entries from the Junior Boys Longbow division.
Juniors Boys Barebow
We had double the amount of score submissions this year for the Junior Boys Barebow this year, and it is great to see.
Liam Ford, Norton Archers, ranked first with a 155 handicap. Reece Gauntlett, Bourne 55, came in second with a handicap of 170 and Joshua Hetherington, Bowmen of Warfield, in third with a handicap of 172. All three of these archers had a lower handicap than first place last year, showing great improvement within this division.
A massive thank you to Helen Woodcock for her hard work in the Junior Rankings again this year.
Full results can be found below.