Congratulations to all who took part in the 2019 Longbow rankings!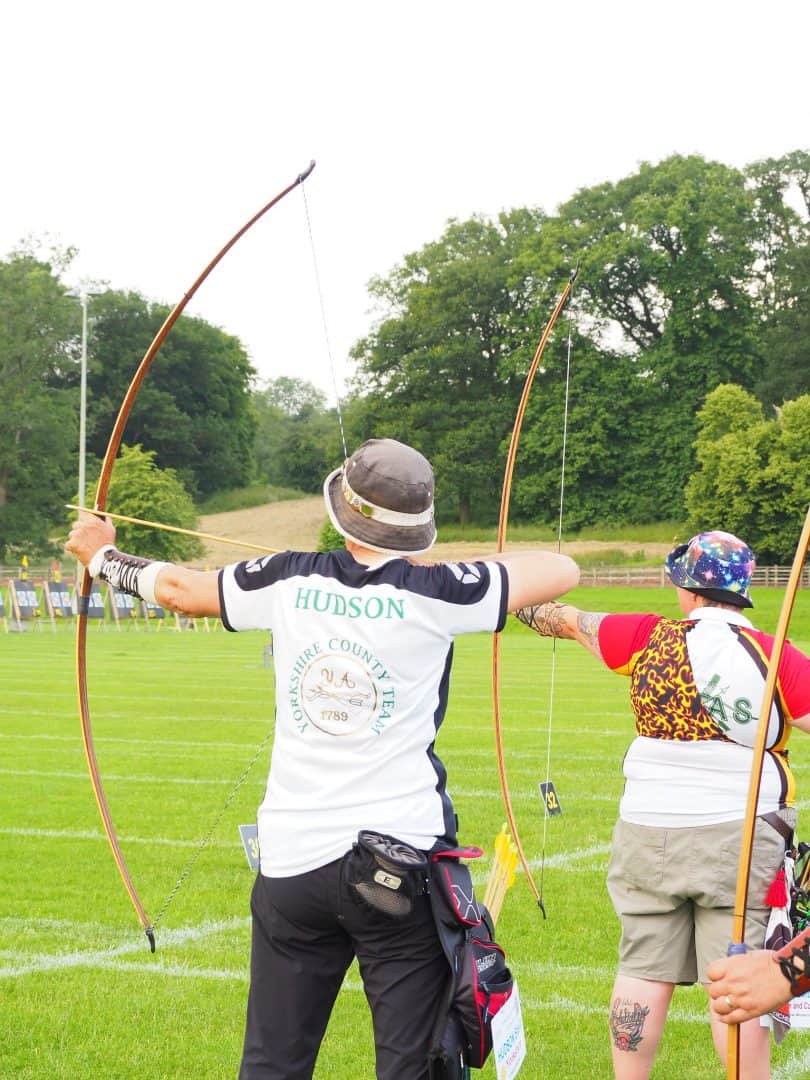 Across the season, there were a total of 230 Gents Longbow, 107 Ladies Longbow, 159 Gents Barebow and 117 Ladies Barebow. Along with this, information has been supplied to tell us that;
Gents Longbow
503 WA1440 rounds
320 WA720 rounds
468 York/Hereford rounds
39 GMB classifications on WA1440 rounds
42 GMB classifications on York/Hereford rounds
Ladies Longbow
234 WA1440 rounds
129 WA720 rounds
200 York/Hereford rounds
36 GMB classifications on WA1440 rounds
27 GMB classifications on York/Hereford rounds
Gents Barebow
336 WA1440 rounds
239 WA720 rounds
209 York/Hereford rounds
23 GMB classifications on WA1440 rounds
8 GMB classifications on York/Hereford rounds
Ladies Barebow
262 WA1440 rounds
212 WA720 rounds
135 York/Hereford rounds
50 GMB classifications on WA1440 rounds
24 GMB classifications on York/Hereford rounds
Cliff Gadd topped the Longbow Gents rankings with 3158, Martin Bale in second, just four points behind, with 3154 and Rob Twigg in third with 2870 points. Cliff shot a new UK record for WA720 of 471, previously 460. Martin also set a new UK record on a York round of 681, which was 668 previously. Not only did these three archers top the rankings, but they also retained their GMB classification throughout the season.
Ladies Longbow saw Sheila Hudson take first place in the rankings with 3124 points, Sophie Twigg in second place with 2812 points and Sharon Lawrence in third with 2605 points. Sheila Hudson was recently featured in the Archery UK magazine asking if she is the great Ladies Longbow archer of all time. All three of the ladies started and ended the year on GMB classification as well.
Mark Robertson took the title in the Gents Barebow rankings with 4215 points, Glenn Studholme with 4020 points and Danny Hickman with 3956 points. Mark Robertson had the greatest score progression across the season, with Glenn and Danny almost equal.
The Ladies Barebow rankings top spot was taken by Jacky Crow with 3975 points, Jaqueline Hunt in second with 3822 points and Monika Feterlich with 3619 in third place. Jacky also took top place for biggest score progression over the season, with Jaqueline close behind and Monika in third as well.
Well done to all the winners!
Full results can be found here:
https://sites.google.com/view/uk-longbow-ranking/home
Thank you to the Longbow Shop for their continuing support for the rankings league and also a huge thank you to Paul Gregory, Barry Du-Crow and Nick Hayball for their hard work in creating these rankings.