Learn a little more about the junior archers attending the World Youth Championships in Poland.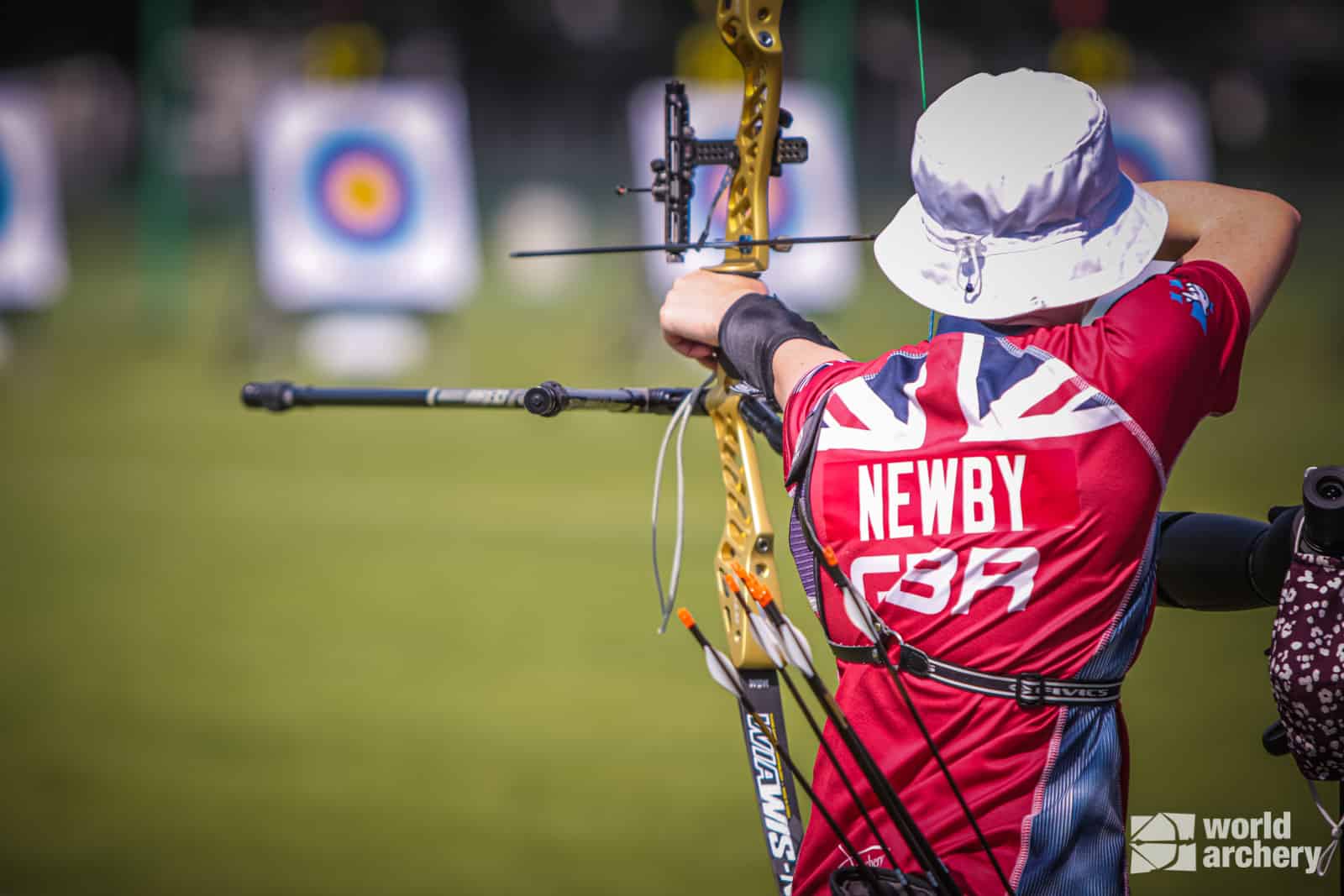 The youth GB team have started their week in Wroclaw, Poland for the World Youth Championships where the archers are aiming high. The competition will kick off with the qualification round on Tuesday 10th August which will set the tone for the days to come. Some of the team are returning members while for the others this is their first time at a world championship.
The last youth world championship took place in Madrid, Spain in 2019 where Great Britain came home with a bronze medal for the compound junior women team.
The archers coming back for their second worlds are Jenny Bryan, Lewis Haslam, Penny Healey, Austin Whitmarsh, Matthew Wong, and James Woodgate. For Layla Annison, Louisa Piper, and Jacob Reid, this is their third world youth championships as they have also been to Argentina in 2017. Adam Carpenter has also attended Argentina alongside his first youth worlds in Yankton in 2015 which makes this his fourth world youth championships. It has been two years since Madrid and the team has put in the work and they've got their sights on an even bigger medal haul this time.
'This world championship feels very different because going into Madrid I was training full time,' Jacob said. 'Now I work full time, so I feel like this is the hardest I've trained with the least amount of arrows going into the competition. I'm still finding that balance.'
James Woodgate, one of the team's recurve junior men, has just come back from Tokyo having competed in his first Olympics Games. We asked James how it felt to come from Tokyo straight to the youth worlds.
'It feels like a good opportunity to show what I've learned from my experience of the Games and to be competitive again after not performing how I've hoped. It's good to be out with the junior team to share the experience,' James said.
For a few of the team members this year, this event is their first world championship. These archers are Chloe A'Bear, Hallie Boulton, Nicole Burdett, Grace Chappell, Megan Costall, Thomas Lane, Imogen Newby, and Riley Spencer-Nice.
'It's good to be given the chance to prove myself on the international circuit, and it's a good experience for the future,' Thomas said.