In our next instalment for Volunteers' Week, archery judge Sharon Tideswell (above left) tells us why she loves volunteering in the sport.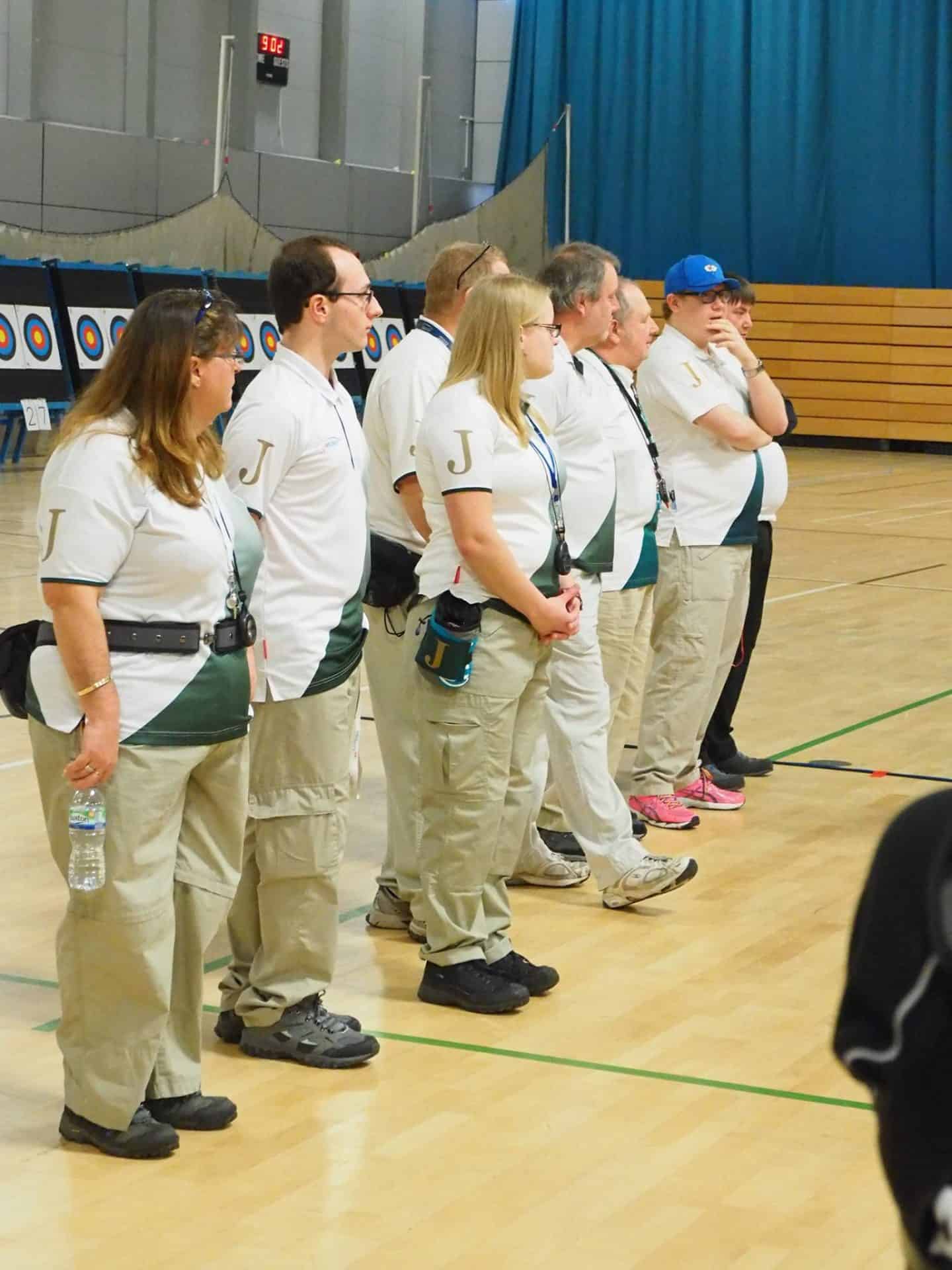 "I was a very competitive archer for a number of years, achieving most of the modest goals that I had set myself over the years before I lost my mojo.
"I didn't want to give up going to competitions because of the social aspect - I'd made lots of friends on the competition circuit. For a while I was a spectator watching my husband shoot, but quickly found out that archery isn't a spectator sport for me.  During my competitive phase, I was in awe of the judges who gave up their opportunity to compete in order to judge, all just so that I and the other competitors could partake in the competition circuit.
"I stood and chatted to a judge at a local 'friendly' shoot. He was a fount of knowledge and talked me through the judging route and allayed a lot of my fears on joining the judging pathway. I decided that I wanted to help those judges in my county who had allowed me to compete, as most competitions couldn't go ahead if no one judged them.
Judging journey
"I contacted the Regional Judge Liaison Officer (JLO) and talked for a while over email and phone before making the decision to apply to become a Candidate Judge. Seven years down the line I have progressed from a Candidate Judge to qualifying as a County Judge, and then progressed to Regional Judge status where I am happy to stay. I travel the country and no matter which judging team I work with, they are friendly and a joy to be around (and as a bonus we tend to get fed and watered by the tournament team).
"Judging has played a big part in my life, I can judge as many days or as few days each year as I like (as long as I have the average number of day over a four year period). I have met so many people, both archers and fellow judges, who have become good friends.
"The question I get asked most is: 'How can you be fair when most of the archers are your friends?'  My response is always the same: 'You have to be fair when judging.' My friends respect me for being true to the sport and judging them fairly. Most of them wouldn't have it any other way, but I do refuse to judge my husband's target when he is shooting and one of the other members of the team are always happy to help."
Fancy becoming an archery judge?
If judging is something may be considering, please contact your JLO or approach a judge at a competition. Please also see Archery GB's guide to becoming an archery judge here.
United through volunteering
Inspired? Check out our volunteering page here for more information about finding a role that's right for you.
And if you already volunteer in the sport, please spread the word to friends and family and encourage others to join us in rebuilding archery.
Archery GB volunteer awards 2021
Don't forget to nominate a Volunteer of the Year and Young Volunteer of the Year in Archery GB's Awards 2021 - nominations are open until 31 July. Find out more on our dedicated awards page here.
Volunteering survey
Are you an archery volunteer? Please complete our survey, below, which will be used to showcase the roles filled by our different volunteers, highlighting how they got into volunteering and why they enjoy it. This will give us a better understanding of our volunteering community. Why do you volunteer? survey (surveymonkey.co.uk)
Volunteer at archery's Big Week and Big Weekend
This summer, Archery GB will once again be leading the Big Weekend event (9 - 11 July), which this year will be preceded by The Big Week (5 - 9 July), encouraging even more people to have a go at the inclusive sport. Why not get involved in volunteering by organising a Big Week or Big Weekend activity at your club to encourage other people to try archery? More information is available here.