With just one more ranking update before the National Tour finalists are announced, let's look back at the season so far.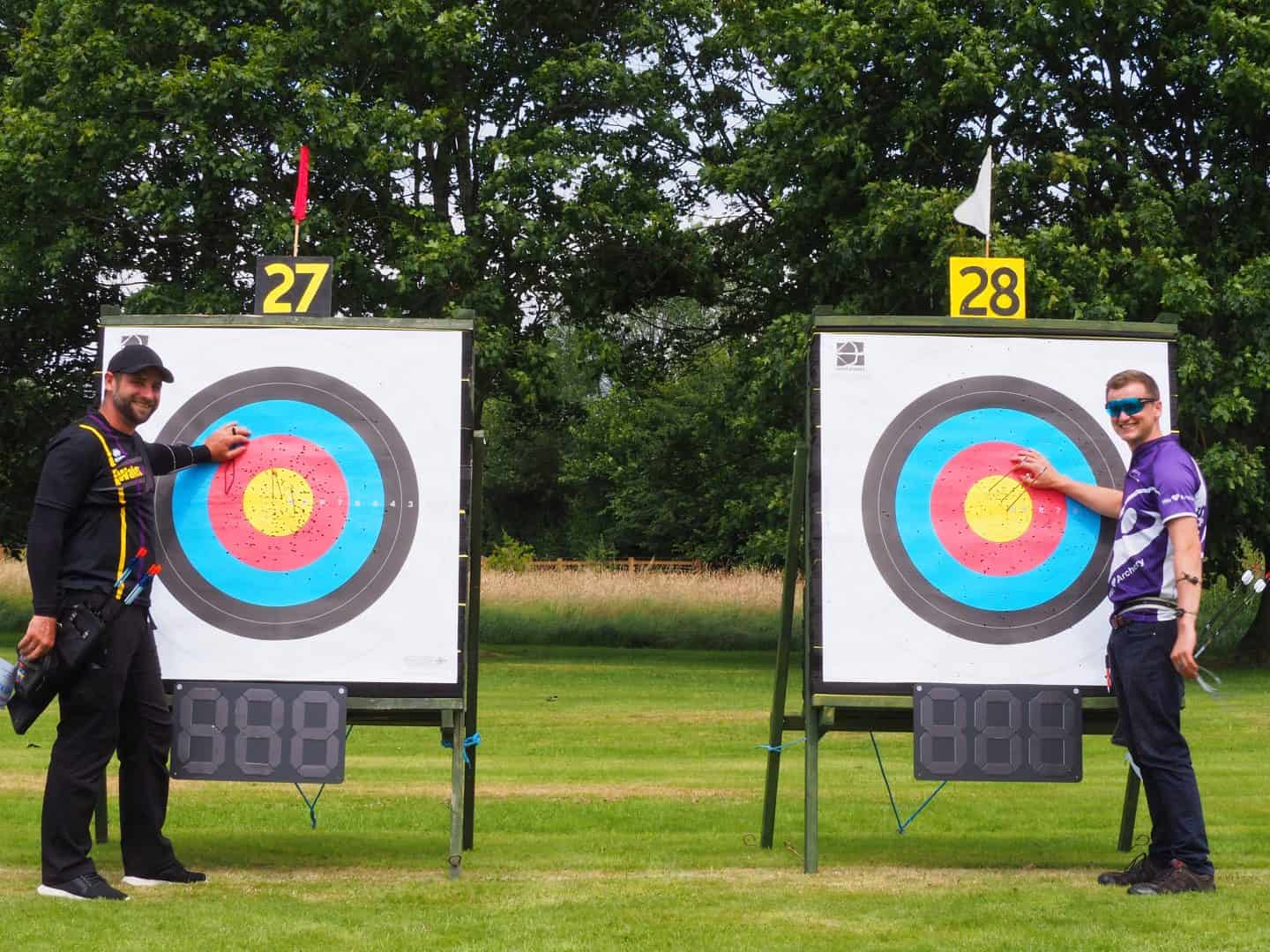 The finals venue has moved around the UK to many prestigious locations, this year is no exception. We have moved to Caldicot Castle in Monmouthshire. The castle is perfect for an archery tournament, the castle has arrow slits in the wall, it's sheltered and plenty of footfall to come and watch the spectacle.
A new sponsor, Starling Bank, came on board during the season. Olympian Helen Bierton, who is also Head of Retail at Starling Bank, wanted to bring her passions together and go back to her roots of Archery, whilst also supporting grassroots archery.
This was the second year of the rolling rankings, it's been interesting to see archers moving up and down the rankings dependant on which shoots they have participated in, making it exciting and ever changing.
With only two weekends left to get scores for the 2019 season and National Rankings, it is becoming clear who has secured a place in the final.
Recurve Men
Currently eight place, Patrick Huston, is on 2395.25 points with ninth place, Connor Hall, in 2361.25 points and tenth place, Jacob Reid, on 2318.75. Compared to last year, eighth place, Ryan Pinder, was only 2286.75 and ninth place, Tom Barber, just three points behind with 2283.5.The archers that are locked in and have secured a place in the finals include the 2018 champion Alex Wise, Tom Hall, and Keith Harding. With just 436 point between fourth and 12th place, it is all still to play for with the last stage of the National Tour at Old Basing in one week's time.
Recurve Women
Champion Bryony Pitman is currently sitting in first place with fellow team mate Naomi Folkard just behind. Jaspreet Sagoo is following closely in fourth with just eight points less than third place Sarah Bettles. Just 377 points separate first and fifth place Yulia Larkins.
Seventh place through to 11thplace have only 148.5 points between them with Kate Dunnighan, Rebekah Tipping, Thea Rogers, Ruby Paul, Kayleigh Ivanov and Helen Faulkner fighting to make the finals.
Compound Women
Sarah Prieels, 2017 champion, is topping the rankings yet again this year with Sarah Moon in second. Victoria Barby jumped 11 places for this edition of the rankings after winning the National Tour stage in Belfast recently, securing her place in the finals. Ella Gibson and Layla Annison have also secured their places in the 2019 finals.
Jacqui Holmes, last year's champion, is sat in 13thplace and 399.5 points behind sixth place Lucy Mason. Izzy Carpenter and Lucy O'Sullivan are just 66 points away from eighth place Susan Corless and 68.5 points away from seventh place Bayley Sargeant at this moment.
Compound Men
James Mason continues to lead the compound men in the rankigns with 3440 points, 320 point ahead of second place Adam Ravenscroft and 834.5 points ahead of third place, Matthew Wong. Neil Bridgewater follows behind in fourth, also looking like he has secured his place in the finals.
Duncan Busby, Kai Thomas-Prause, Adam Carpenter and Stuart Taylor are within 114 points of each other with Oskars Lock, Simon Scott, Domagoj Buden, Christopher White and Nathan Macqueen trailing behind between 50.5 points and 222.75 points (from Oskars to Nathan) to make the eighth place and secure a place in the finals.
With just two more weekends left until the finalists are announced, make sure that you do not miss your change and get shooting at all tier events. If you are running an event, please ensure that you submit your results no later than Wednesday 11 September in order to help us speed the process along and let the finalists know asap.
For the full rankings so far, please see here.