Tom Hall and Bryony Pitman take the recurve titles!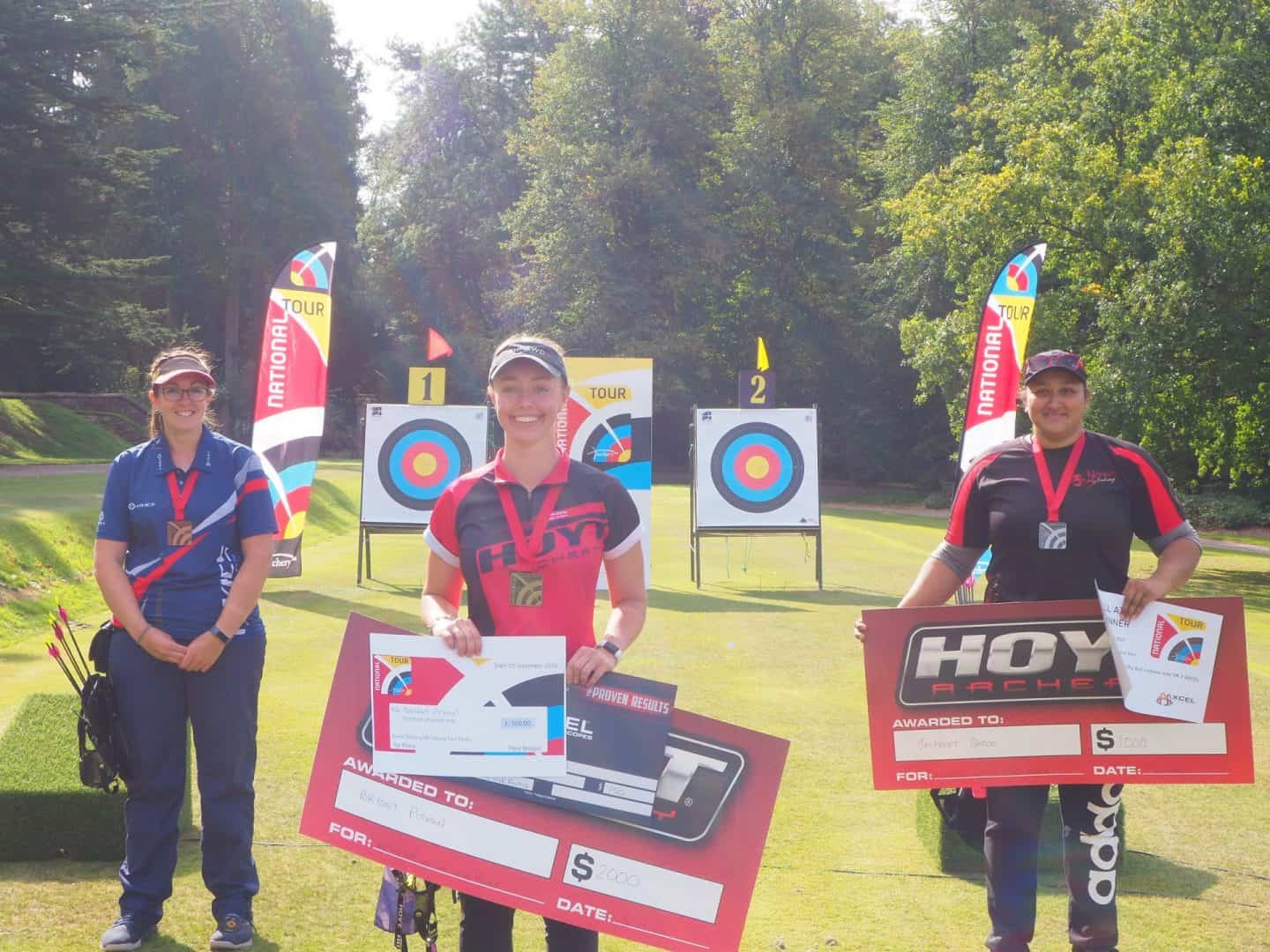 Another beautiful day at Lilleshall set the scene for the recurve day of the 2020 Finals. As the archers said after their matches, they were so thankful and relieved to be able to shoot competitively again, even with the nerves.
The recurve women started the day with last years' gold medal match archers, Naomi Folkard and Jaspreet Sagoo. With the longest match of the quarter-finals, Sagoo and Folkard took the match to five sets with Sagoo taking the win 6-4. Next up, Sarah Bettles against Rebekah Tipping. Bettles took the match 6-0 to move into the semi-finals.
On the other side of the draw, Helen Faulkner and Ruby Paul took the match to four sets, with Paul taking the match 6-2. Bryony Pitman, seed 1, shot against Yulia Larkins with Pitman taking the last semi-final spot winning 6-0.
Sagoo took the next match 6-5 after winning the shoot-off against Bettles with a 10 against a 9. Both archers shot consistently throughout the match. Pitman took just nine arrows, three sets, to put her in the gold medal match, winning 6-0 against Paul.
Paul and Bettles shot next, with Bettles winning 6-0 with 26, 26, 28 to Paul's 22, 25, 22. Pitman, once again, took just nine arrows (three sets) to win the gold medal and take the recurve women's title with Sagoo in second place.
The recurve men started with second seed Keith Harding against Cameron Donaldson. Harding started his National Tour competition with the win, 6-0. Next up, Antony Wood and Conor Hall, both shooting strong causing a shoot off. Wood took the match with a better 9.
National Tour finals newbie, Jacob Reid, was next against Michael Judd. Reid took the match 6-2. Reigning champion shot against Ryan Pinder in the last quarter final match of the weekend, taking the win 6-2.
Harding defeated Wood 6-2 to make it into the gold medal match after shooting a 30 to take the last set. Reid faced Hall and fought hard, Hall did take the match 7-3 after a battle in the middle to also make it through to the gold medal.
Wood and Reid shot hard in the bronze medal match, with Wood taking it 6-2 to win the bronze medal. The gold final was contested hard by both Harding and Hall. Harding shot consistently shoot 27 four times in a row, however, Hall pipped Harding to take the gold medal 6-4.
Overall, a very enjoyable day for archers, volunteers and spectators. Thank you to all who made it possible, and a very special thank you to our sponsors: