The first ever Paralympic National Development Training Programme took place in Northern Ireland on 23 October at Lisnagarvey High School in Lisburn. Lisa Wheeler, the Regional Development Officer for Northern Ireland, spent the day with the first two athletes taking part.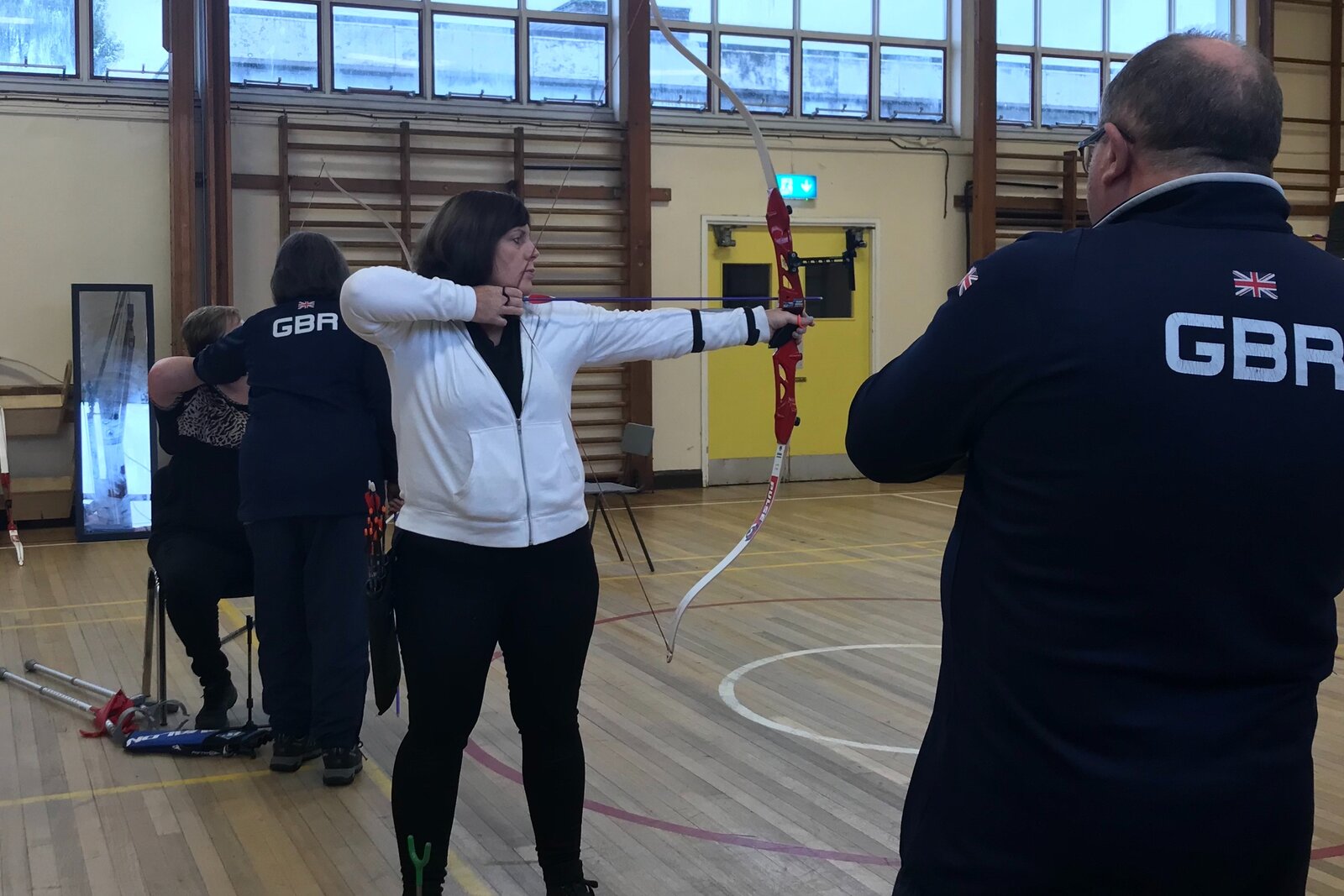 The first day of NI's first Para NDTP academy was not only the first of its kind for Northern Ireland but also the first session of this nationwide Paralympic programme to be delivered anywhere in the UK. And it couldn't have gone better.
It takes a strong individual to make that first leap into sport after suffering a trauma or living with a condition that effects your ability to complete the everyday tasks that the rest of us take for granted. So, I want to extend a very warm welcome to Tasha Larmour and Ann Scott, who have completely different conditions with varying degrees of movement and balance issues but were both incredibly enthusiastic about participating in the programme.
After the initial introduction and a discussion around the purpose of the programme, we went to the gym and introduced them to the technical model, with one archer seated and the other standing. The coaches spent a little time learning about their conditions and how best we could help adapt archery to their needs. They both progressed quickly from using bands simulating movement without pressure, through to using lightweight training bows.
Throughout the day I found myself being increasingly impressed by the both of them for having the courage to step forward and try something new in what can be a quite an alien environment. It was a real pleasure to meet and get the chance to work with such inspirational people. We were surprised and pleased at how quickly the two athletes developed a strong bond and they hope to continue training together outside of the NDTP by joining the same club. Coaches Hazel Campbell, John Kane and Damien Lennon really enjoyed the whole experience and we're all looking forward to working with them again at the next para NTDP training day.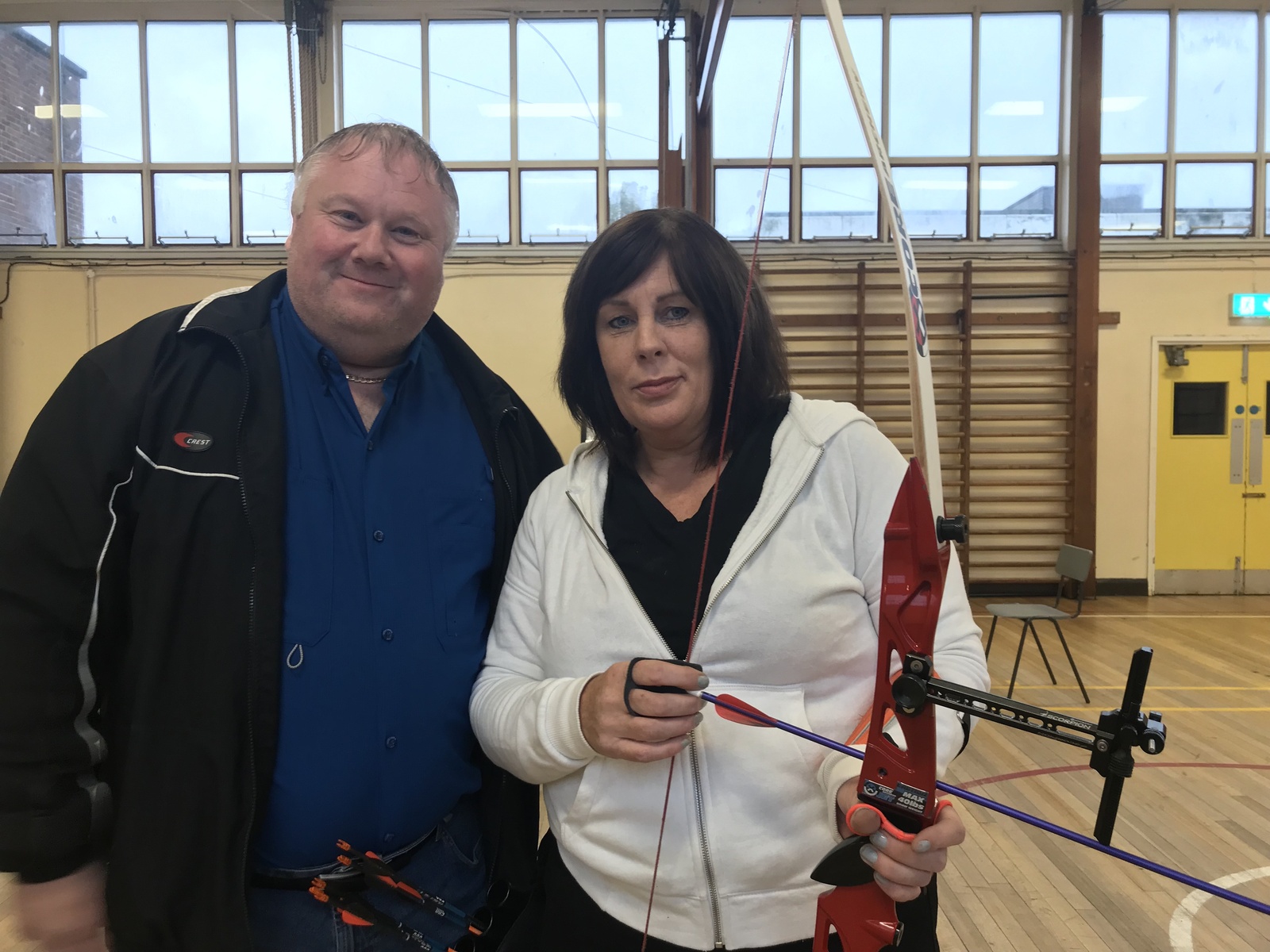 Ann with AGB coach John Kane
Ann, who is already part of our archery fraternity through her daughter Evie, a member of the NI performance academy, tells us all about her application nerves and those first session wins:
"The day I emailed to join I was very apprehensive. I couldn't help wondering if I would be capable of doing archery or if I'd be making a fool of myself. Ever since I got ill several years ago with vascular brain lesions, multiple sclerosis, and fibromyalgia, my life changed. Instead of running my daily ten to fifteen miles, I was reduced to sitting at home, looking at four walls day in and day out.
"When I saw the poster, I thought I'm fed up not having a life, of not having an interest or a sport. I missed the social interaction with other people. The next day I signed up and I'm so thrilled I did. After getting over the nerves of trying something new, the day became fun, and when I shot at the target and hit it, I was delighted – the buzz was just fantastic. I used muscles I hadn't used in a long time. To be honest, it was a bit like having fun physiotherapy, and that night I slept soundly.
"It made me feel like I had accomplished something that day and that I am part of society again. I found a sport that I enjoy and hopefully, with a little support, could be good at."
Tasha was encouraged to give archery a go through Stoke Mandeville Hospital, and, with the help of coach Fred Stephens, she completed at this year's WheelPower Inter Spinal Unit Games, which forms an essential part of many spinal patients' rehabilitation following injury, where she came second.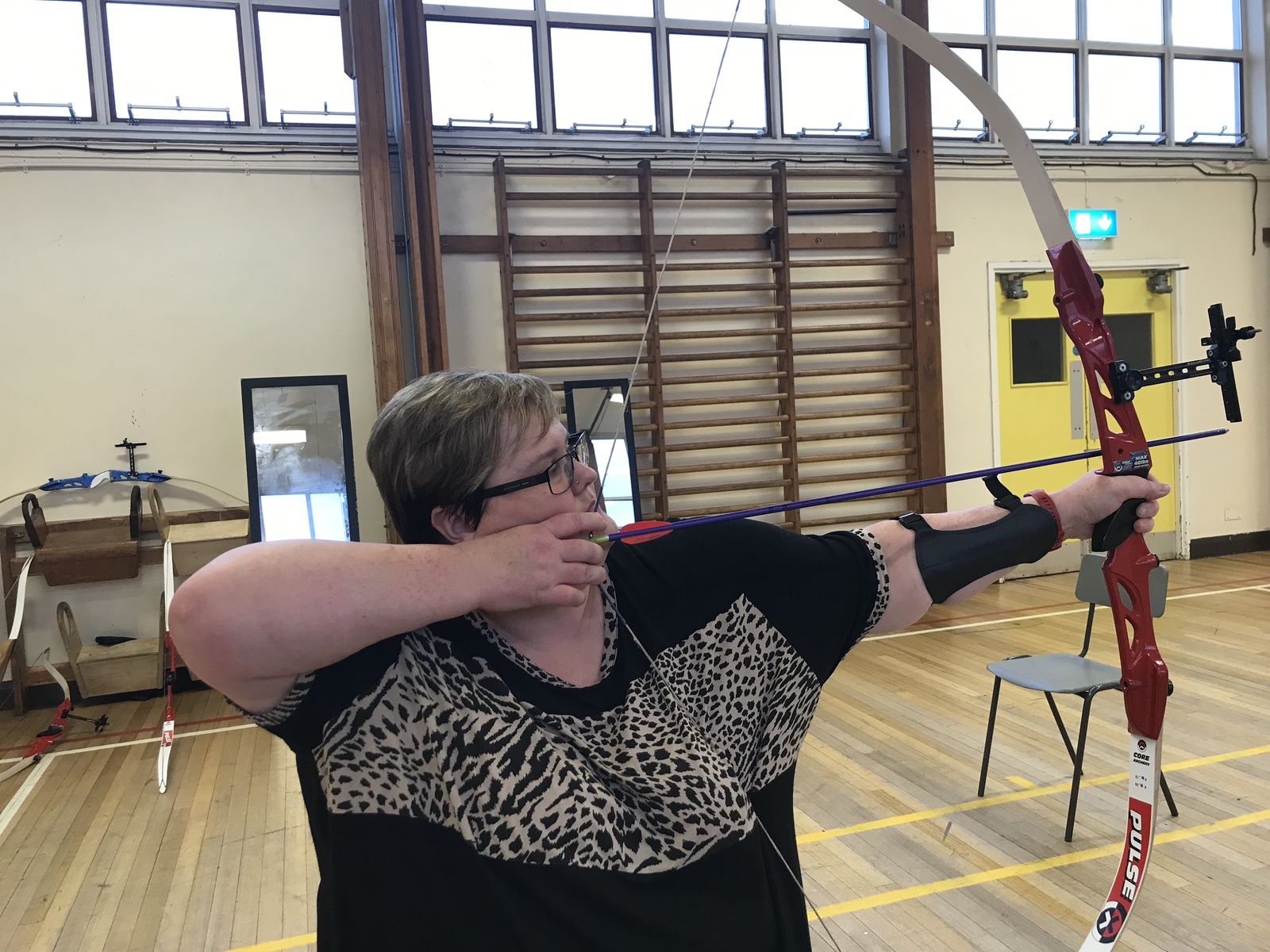 There's still time to sign up for the remaining three sessions. For Northern Ireland, the dates are below and athletes can register their interest for the Youth and Paralympic NTDPs by contacting hazel.campbell@archeryni.org.uk.
Northern Ireland
27 November
22 January
26 February