Over 100 nominations were received across the 12 different award categories, and we were staggered by the impact and quality of nominations for this year's Recognition Awards.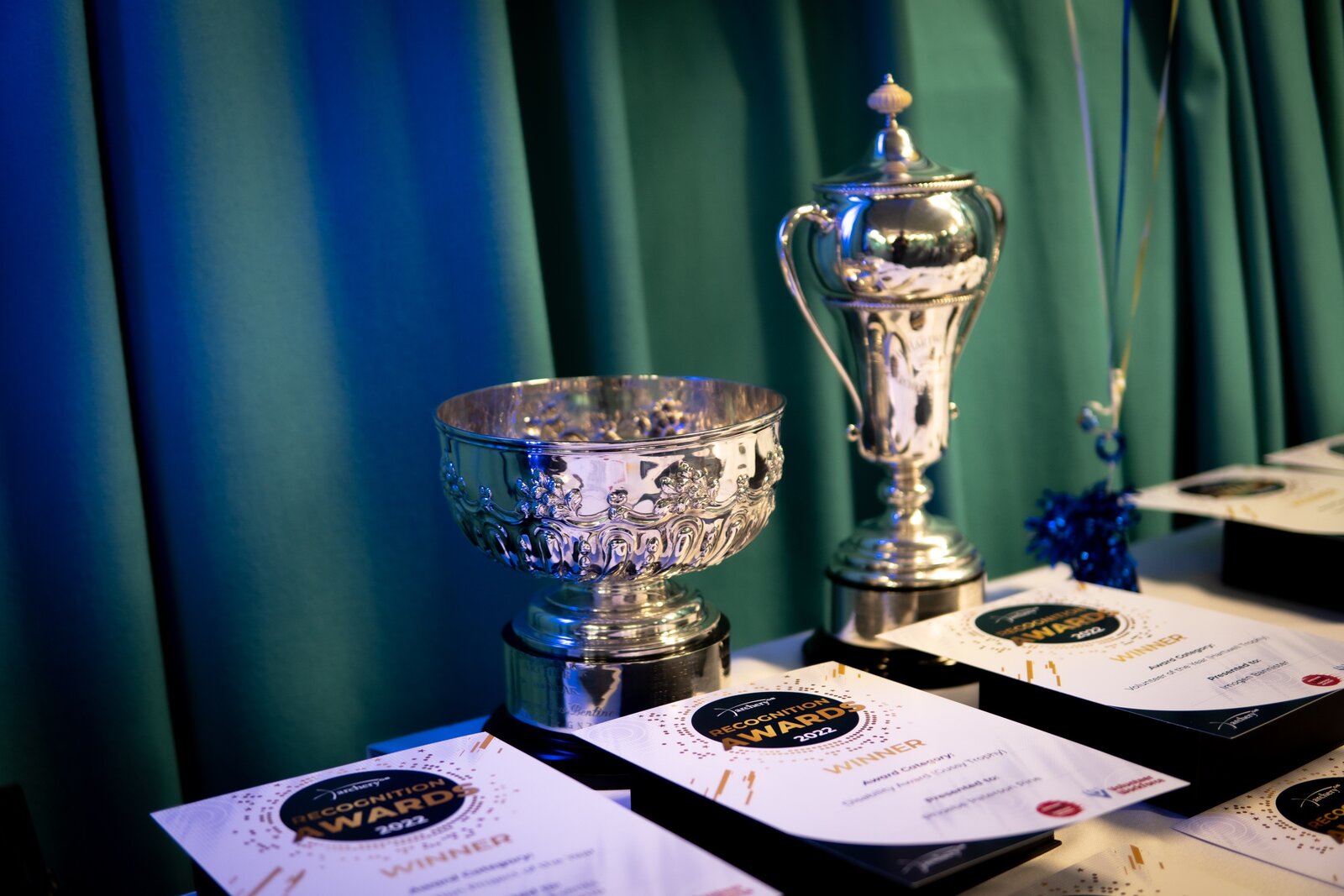 Volunteers are the heartbeat of our sport and each year Archery GB celebrates, highlights and recognises the amazing impact of our volunteers and organisations through the annual Recognition Awards, which include several ontarget awards for clubs. The awards align with Archery GB's vision of Enriching Lives Through Archery, and the values we aspire to: value people for who they are and the contribution they make; choose to work and learn together; strive for excellence; and always act with integrity.
A huge thank you to everyone submitted nominations this year, and a massive congratulations to the following nominees:
Aaron Craig
Adam Trott
Alan Hoddinott
Andy Storey
Angie Berkley
Archery for Everyone
Archie Bromley
Ashley Russell-Cowan
Bob Attrill
Bowmen of Pendle and Samlesbury
Bowmen of Rutland
BUCS Archery Event Management Group (EMG)
Caron Archery Club
Chas Wilson
Chris Battersby
Chris Ord
Connor Leake
Coventry University Archery Club
Damien Lennon
Dave Wright
David Clayton
David Strong
Deb Horn
Ebbsfleet Academy Junior Archers
Gareth Beeby
Gary Crawford
Gaynor Hutchinson
Greenwood Osterley Archers
Griffin Archers
Hazel Campbell
Helen McCormick
Helen Woodcock
Holly Pratt
Ian Trout
James Wilson
Jasmine Simpson
Jennifer McCormick
John O'Brien
Jon Edwards
Julian McNair
Kevin Burles
Kirton in Lindsey Archery Club
Leanne Kite
Leicestershire & Rutland County Development Team
Len Dunn
Les Taylor
Malcolm Lewis
Mandie Elson
Martin Oakley
Marty McCullough
Meera Shah
Muckamore Company Of Archers
Nathan Macqueen
Northern Counties Archery Society
Norton Archers
Paul Sharpe
Paula Langton
Peter Gregory
Peter Lowe
Philippa Lowe
Redhill Archers
Richard Anderson
Richard Radigan
Roy Nash
Sailesh Shah
Sarah Carroll
Shannon Russell-Cowan
Sienna Foster
Stephen McCormick
Steve Prowse
Stockton Archers
Stuart Taylor
Suzanne Clifton
TaAF (Together for an Active Future) and Active Lancashire
The Audco Archers
Thirsk Bowmen
Tony Bakes
Tony Barclay
Tony Butler
Tracy Cross
Wallingford Castle Archers
Wellingborough Open Archery Club
The hard job of shortlisting is currently underway and the top three in each category will be invited by email to the Presentation Ceremony at Lilleshall on Saturday 28 October. The invitation emails are being sent, so, nominees, please check your emails!
Winners will be announced at the Presentation Ceremony and the whole event will be livestreamed for everyone to hear the amazing achievements of the past year. The livestream link will be released closer to the event.